New programs added March 30
Who's ready for summer?! The time to book summer camp is now! Our 2022 Summer Camp & Kids Activities Guide is below, and new camps and programs will be added weekly so check back often!
Stop in to our Summer Camp & Kids Activities Fairs:
Need advice for picking a camp and preparing your child? Looking for additional local programs? Check our 2022 Summer Camp E-Magazine. Note that the E-Book is regularly updated, so check back to see if it has been updated! (E-Book below updated February 26.)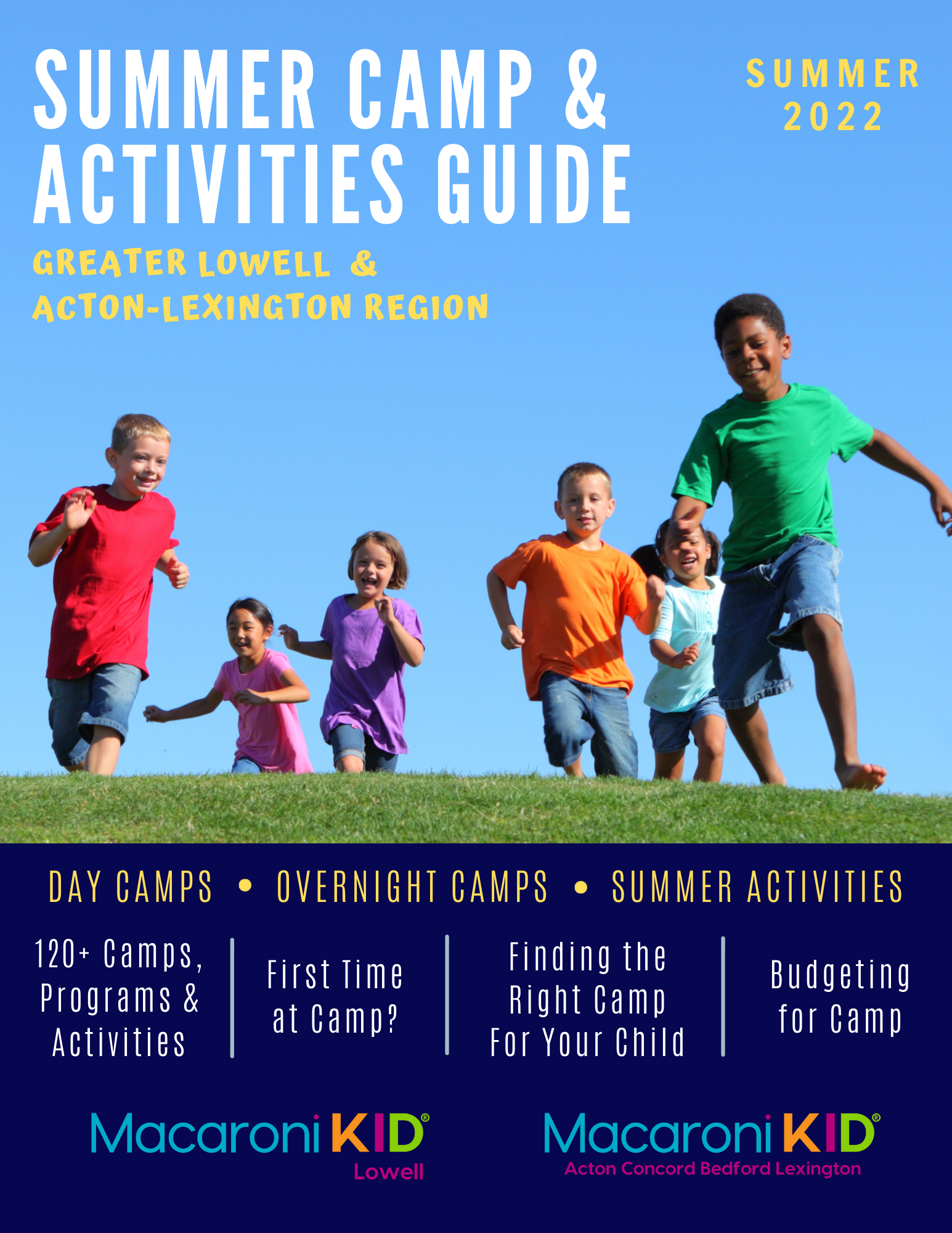 Would you like us to share information about your camp or program? Please email Barbara at barbarae@macaronikid.com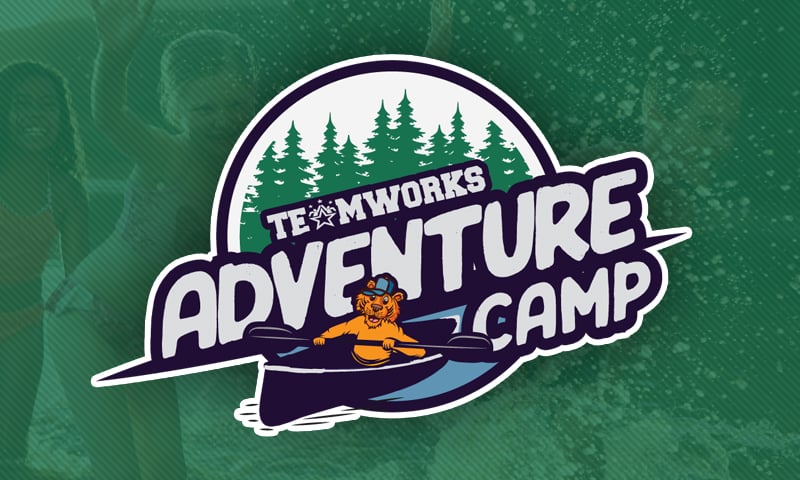 66 Depot St
Westford MA 01886
978-727-7675
Website ~ Facebook ~ Instagram ~ Send Email
Teamworks Adventure Camps is a traditional day camp surrounded by lush landscaping including a pine grove for our morning meeting and a beautiful sandy beach on the edge of Burgess Pond for swimming and waterfront activities. In some ways the camp is traditional, however we have unique offerings as well such as Specialty Camps (i.e. Chef's Kitchen, Princess Camp, Cosplay, etc), STEM and STEAM based activities, and even Quidditch (inspired by Harry Potter)! It is the perfect place for campers age 4-14 to continue Teamworks 24-year camp tradition of seasons filled with adventure, friendship and fun.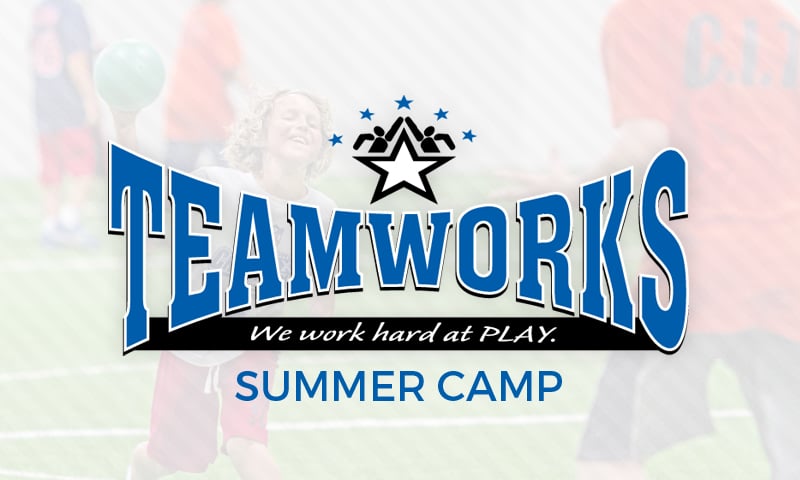 30 Great Rd
Acton MA 01720
978-287-5533
Website ~ Facebook ~ Instagram ~ Send Email
For over 25 years, Teamworks has been providing safe, quality summer camps for our local communities and families. With flexible registration, including single day and extended day options, we make the camp experience convenient for any family's schedule. Our 2022 camp will run from June 6 to September 2 for boys & girls age 4-16. Campers can choose from a variety of camps, including our Traditional Camp, Sports Camp, Learn To Play Camps and various Specialty Camps.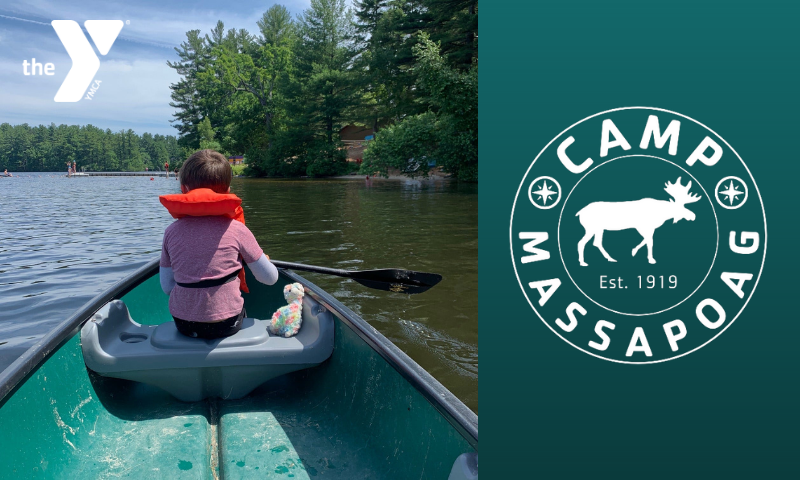 234 Main St
Dunstable MA 01827
978-454-7825
Website ~ Facebook ~ Send Email
Camp Massapoag is located on 38 acres in Dunstable, Massachusetts on Massapoag Pond. Campers enjoy many fun activities at this traditional outdoor day camp throughout the summer. Typical daily activities include archery, boating, swimming, arts & crafts, a low ropes course, sports & games, and team building activities. At YMCA Camp Massapoag we focus on youth development and maintain an environment in which all campers and staff are growing in spirit, mind and body. Massapoag is unique because of the relationships strengthened between campers and staff, and the memories that are created. Campers leave Massapoag having built their character, self-confidence, and desire to return next year! Our priority is to keep your child safe and to make sure that your child creates lasting happy memories every day. Come join us for a summer of new experiences, new friends, and fun!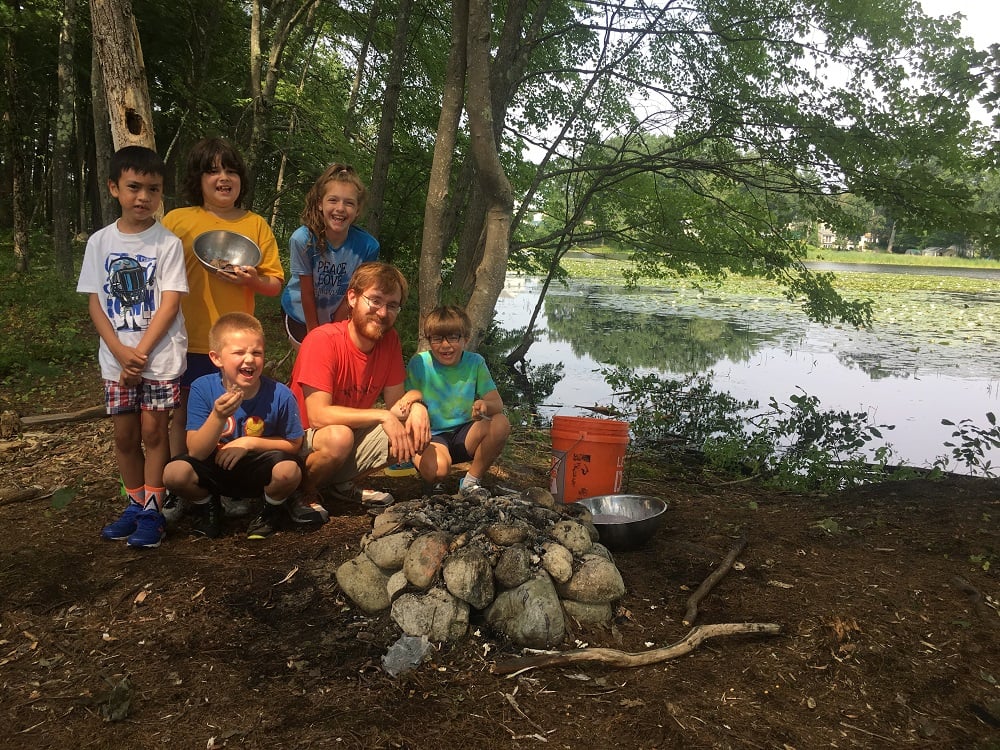 Camp NDA
Academy of Notre Dame
180 Middlesex Rd
Tyngsboro MA 01879
978-649-7611 x350
Camp NDA is a 6-week summer day camp held at the Academy of Notre Dame Tyngsboro's 200+ acre campus. From June 20 to July 29, 2022, Camp NDA provides children ages 5-12 with the opportunity to gain new skills, have fun and make new friendships in a gorgeous natural setting! Ponding, nature quests, hikes, arts and crafts, discovering plants and wildlife plus so much more. Extended day options available. For more information and to register, call (978) 649-7911, Ext. 350 or email Alexandra Webb, Environmental Education & Enrichment Coordinator.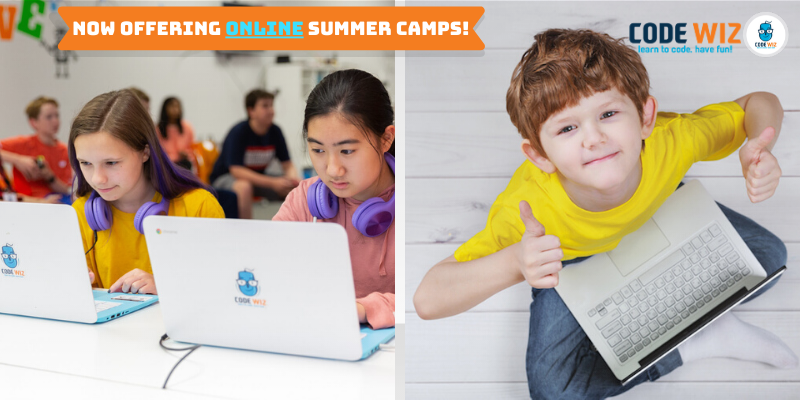 175 Littleton Rd Unit A
Westford MA 01886
978-496-1053
Website ~ Facebook ~ Instagram ~ Send Email
Code with us this summer! We provide a space where kids can learn, explore their interests, discover their inner geniuses and make new like minded friends! Our curriculum is designed to be personalized and paced to help them become a pro and bring their ideas to life! Now enrolling ages 7-9, 10-12 and 13+. Weekly sessions will run from June 20th to August 19th. Half day and full day options.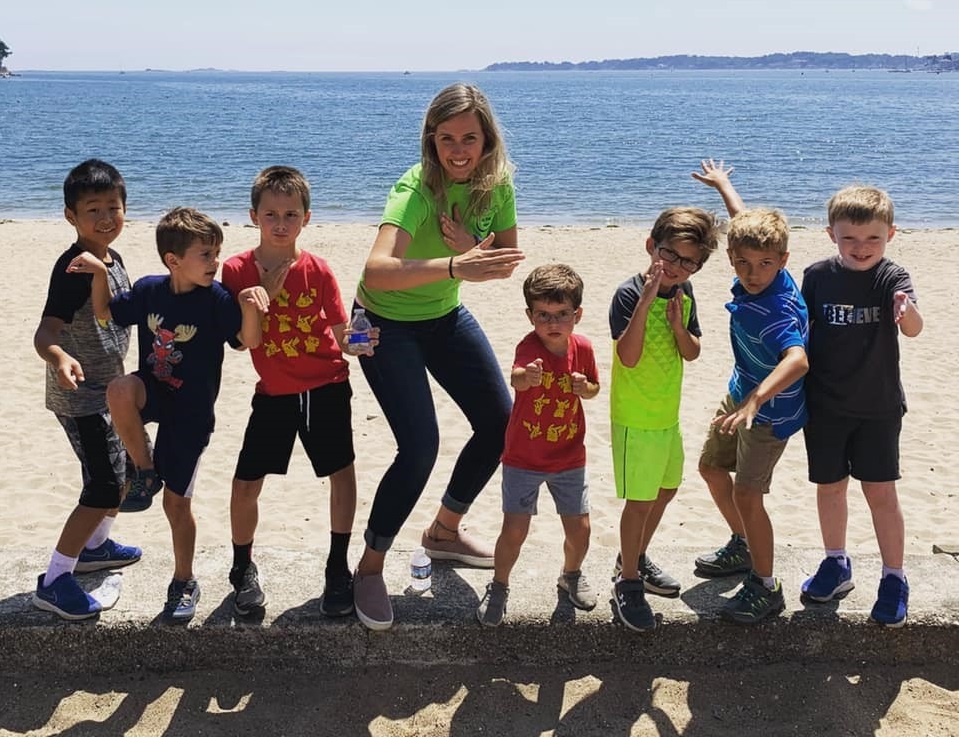 10 Church St
Westford MA 01886
978-692-6733
Website ~ Facebook ~ Send Email
Come and see what has made the Kids' League Summer Program a favorite in Westford and surrounding towns for over 24 years! Located in the heart of Westford and only 5 minutes from Rt. 495, the Kids' League is a "traditional" summer camp but loaded with daily fun and adventure. Each week has its own theme such as "Kids' City 2022" and "Survivor". Campers can also participate in a wide variety of activities such as sports, STEM, arts & crafts, LEGO challenges, a weekly trip to Forge Village Pond, and special on-site and off-site programming. The Kids' League offers flexible scheduling, great rates and has an experienced and dedicated staff. Come join the fun!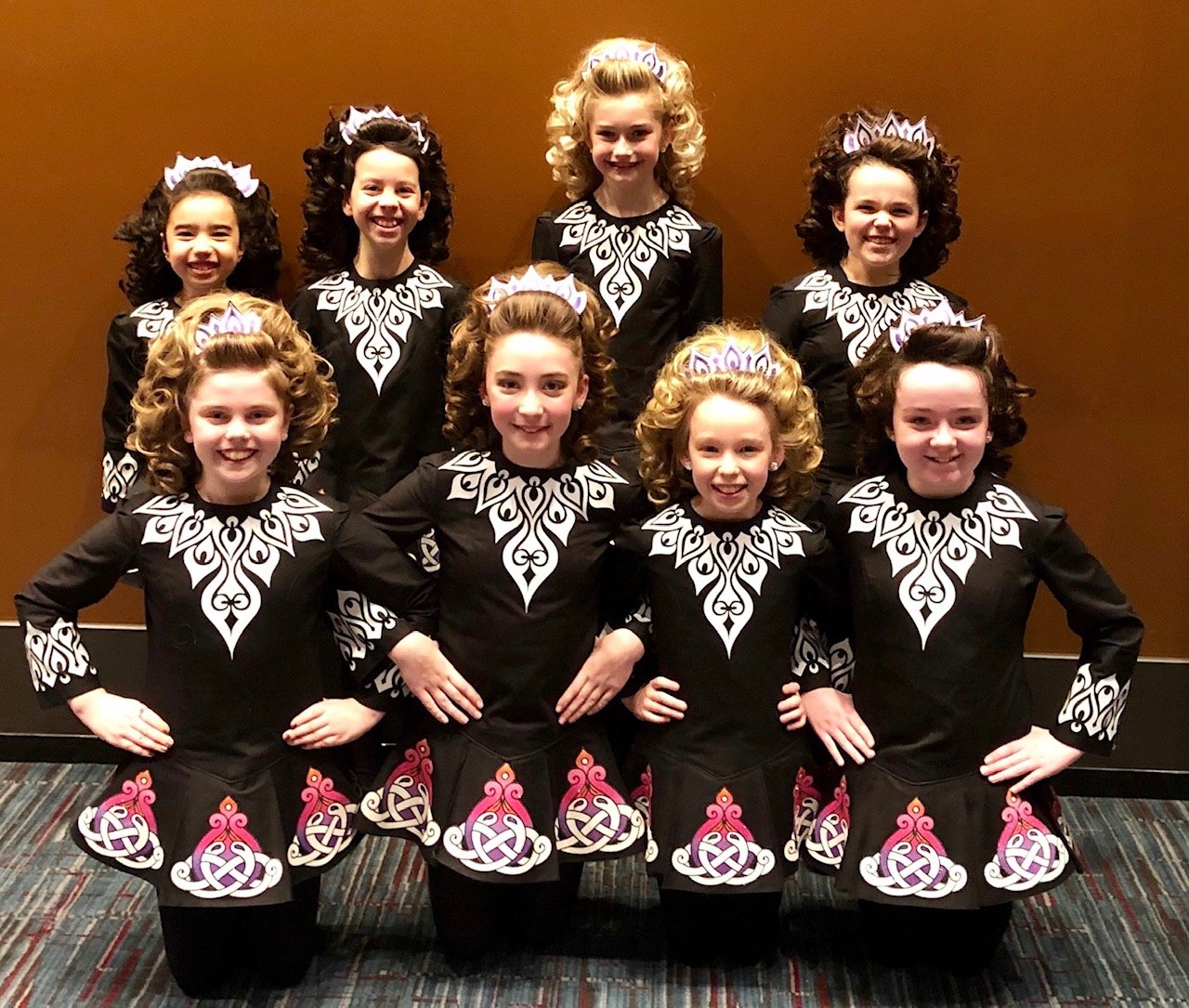 11 Progress Ave
Chelmsford MA 01824
978-250-9100
Website ~ Facebook ~ Instagram ~ Send Email
Our summer dance program for children age 4-11 will give children the opportunity to try Irish step! Our daily schedule includes ballet, hip hop, games and crafts. Most importantly dancers will make new friends and have lots of fun!


1031 Erickson Rd.
Ashby MA 01431
978-386-7704
Website ~ Facebook ~ Instagram ~ Send Email
Since 1941, Camp Middlesex day (ages 6-15) and overnight (ages 8-15) camp in Ashby, Massachusetts has given campers an unforgettable summer experience! We tie in the mission of the 4-H program, and focus on building life skills through each of the 4-H's – Head, Heart, Hands, and Health.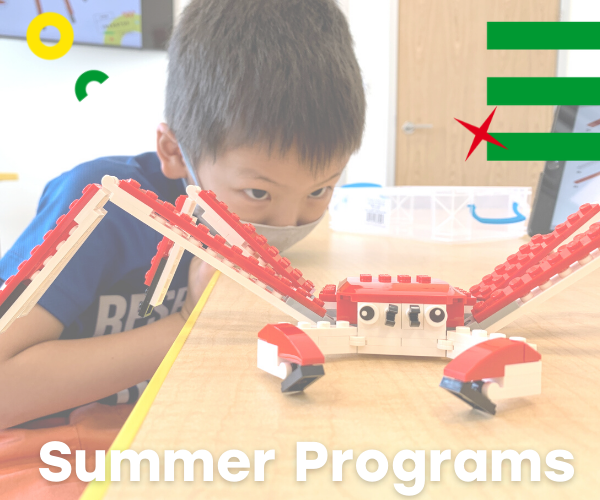 54 Middlesex Turnpike
Bedford MA 01730
781-757-0600
Website ~ Facebook ~ Instagram ~ Send Email
Your child is capable of great things! Inventor STEM School inspires kids to experiment freely, think critically, and create boldly. We offer STEM-focused enrichment programs in engineering, mechanics, life science, robotics, architecture, and programming. Students develop critical competencies through play and hands-on construction using LEGO and Minecraft: Education Edition. Weekday, weekend, school break, and summer options for every age!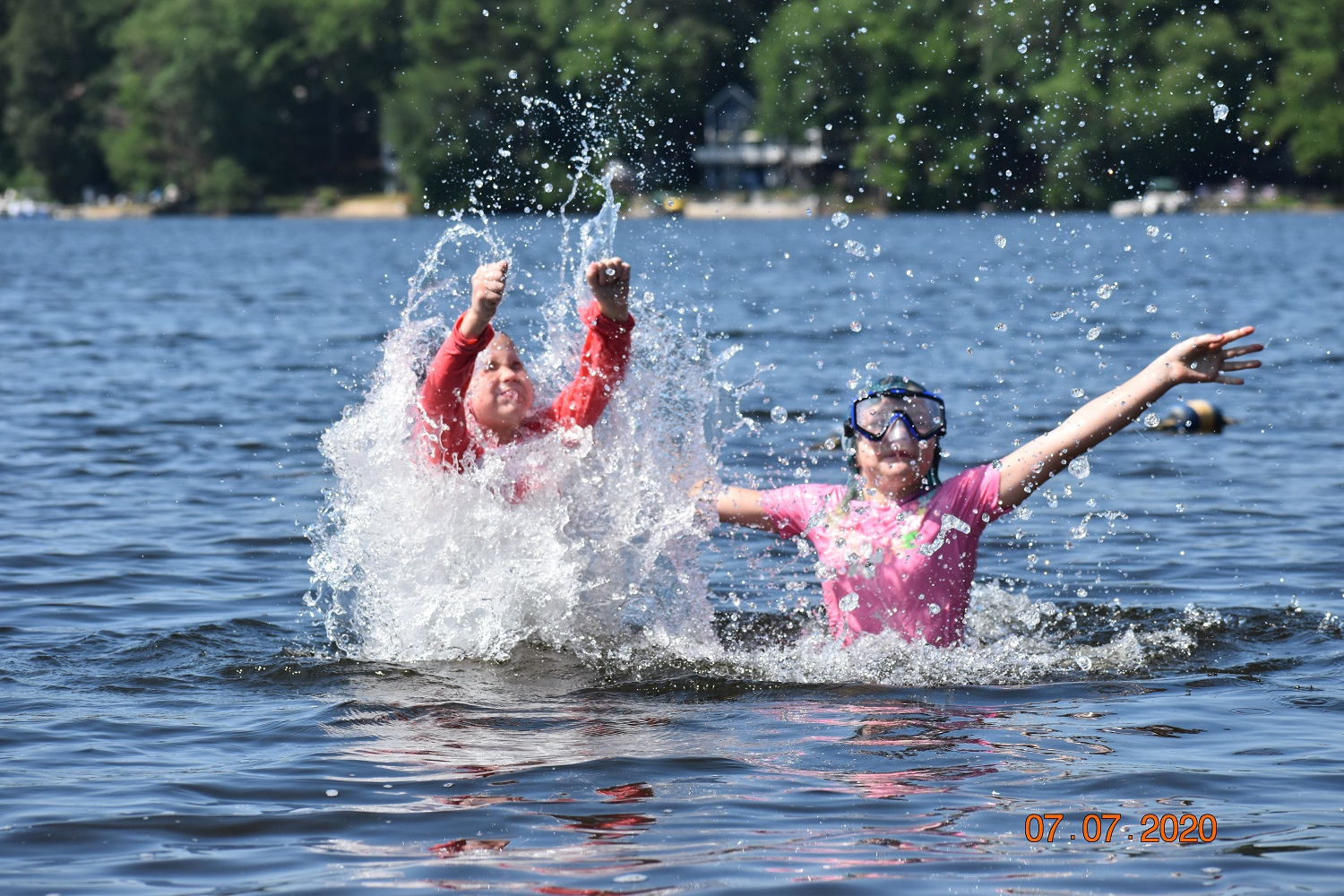 65 Main St
Westford MA 01886
978-692-5532
Website ~ Facebook ~ Send Email
At Westford Recreation's Summer Weekly Programs, kids enjoy activities that relax and engage, like arts & crafts at the Nab, or swimming and s'mores at East Boston Camps. Our experienced Site Directors and counselors focus on safety and positivity, supporting each child as they enjoy new connections and experiences that only summer can bring. These affordable programs offer flexible full-week schedules, early arrival, extended day, and swim lesson options, and tap into exceptional resources including Edwards Beach, Burge's Pond, and the Nabnasset, with gymnasium, art room, cafeteria, game room, and air-conditioned library and hiking trails. Ages 4-13.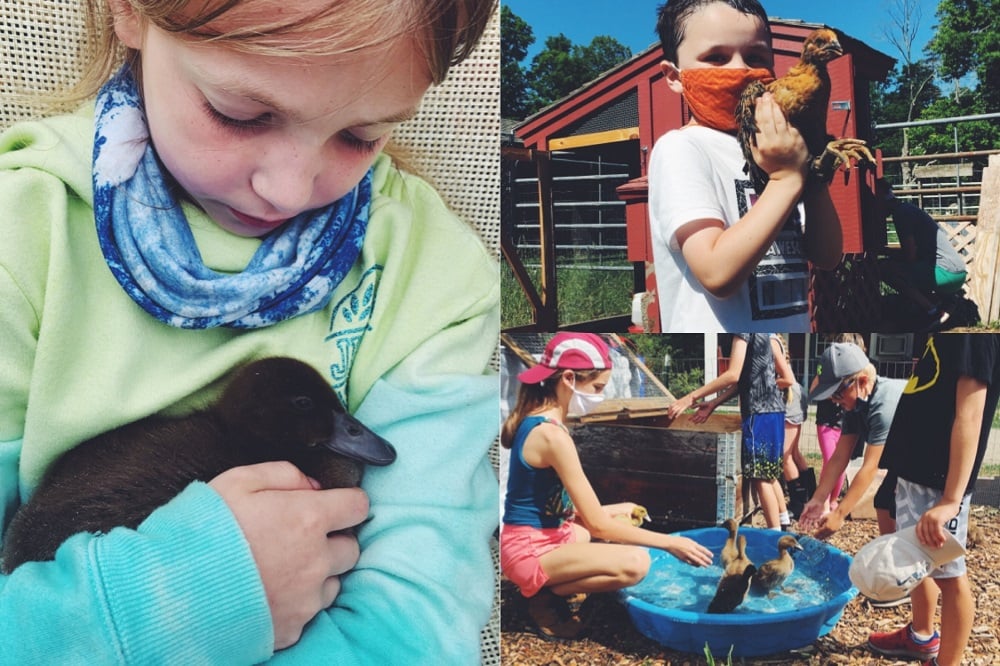 5 Gould Rd
Westford MA 01886
425-306-7203
Website ~ Facebook ~ Instagram ~ Send Email
Day camp for girls and boys ages 3-13. Summer Farm Camp is all about animals, nature, games, crafts and having fun!! Camp runs from 9-3pm with extended day available until 5pm. Children ages 3-5 have the option of coming to the AM or PM program or joining us all day! Get off your screens and spend your days outside on the farm!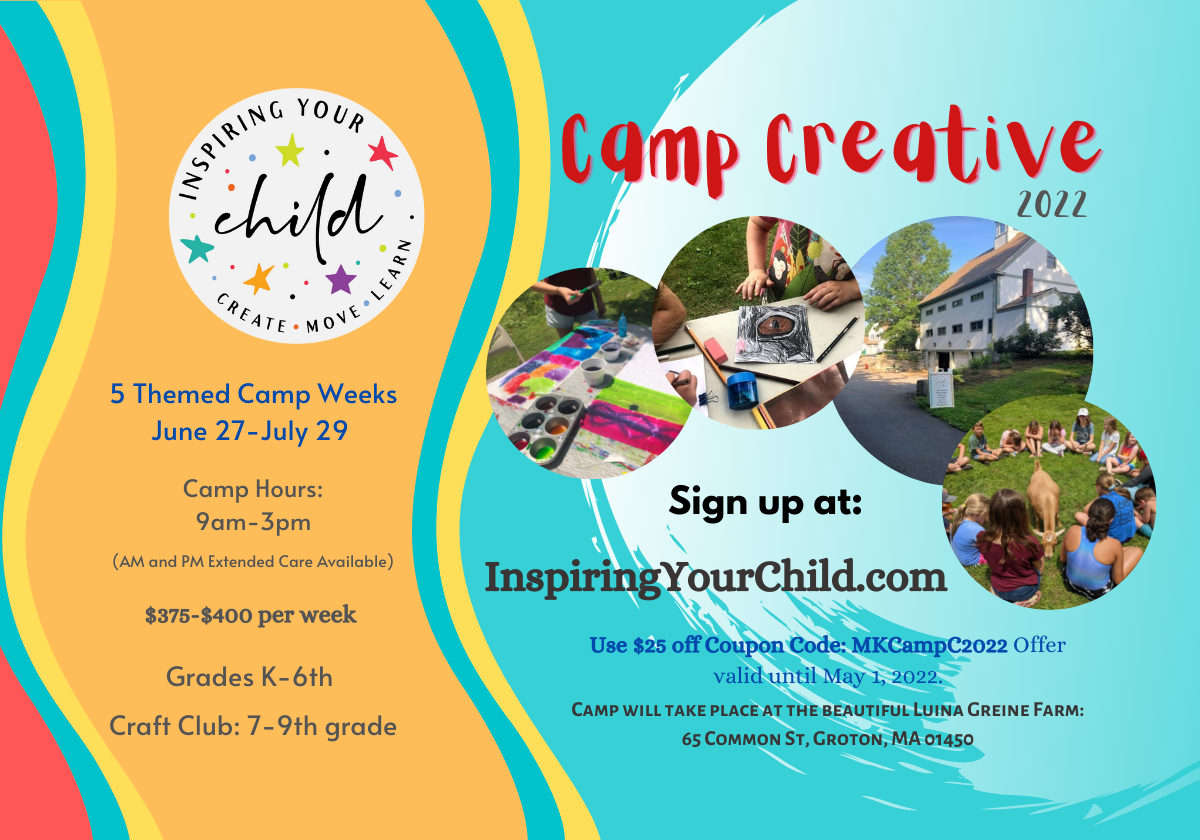 IYC's Camp Creative at Luina Greine Farm
65 Common St
Groton MA 01450
603-714-4306
Come be crafty with Inspiring Your Child (LLC) at the Luina Greine Farm and Farm School in Groton, MA this summer! Campers ages 5-13 will have a chance each day to create some fun art, move and groove around the farm, meet the animals, and so much more! Each week will have a different theme so please check out what we have to offer on our website for our young friends this summer. Is your child entering 7th to 9th grade? Send them to our Crafting Club! They can hang out with the animals and learn some new crafts. Use Coupon Code MKCampC2022 until May 1, 2022 for $25 off any camp.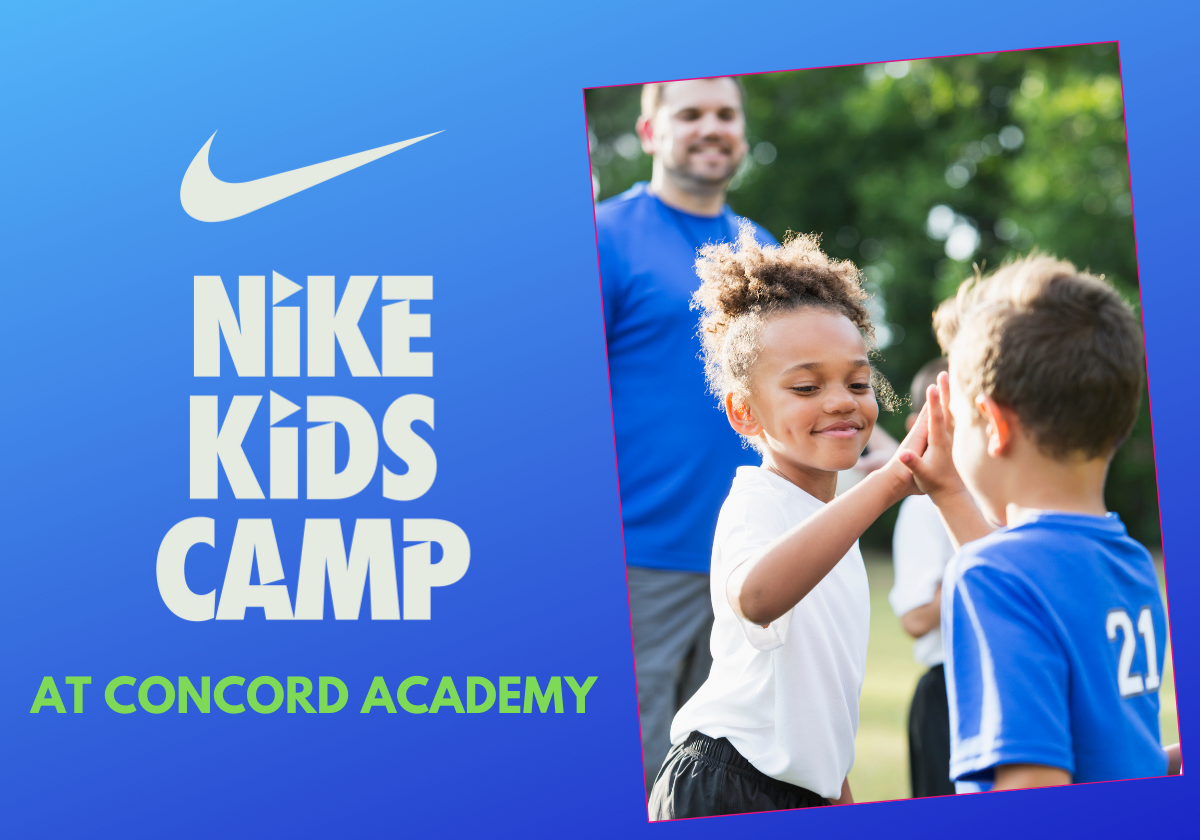 Nike KIDS Multisport Camp at Concord Academy
Moriarty Athletic Campus
153 Fairhaven Rd
Concord MA 01742
The Nike KIDS Multisport Camp at Concord Academy is geared for children ages 6-12 years old at beginner to intermediate levels. The camp is a jam-packed week of fun that helps campers build a foundation of techniques and skills which improve overall athleticism. Campers work on running, jumping, catching, throwing, kicking, dodging, balancing and playing, through fun practices and games. Campers choose 3 sports for the week, from Basketball, Soccer, Tennis, Pickleball, Flag Football, Speed & Agility & Nerf, with training in the morning and lots of play in the afternoon. Full-day, with early morning care and extended day options available. Use code MacKid50 to receive $50 off the weekly rate! Expires June 1.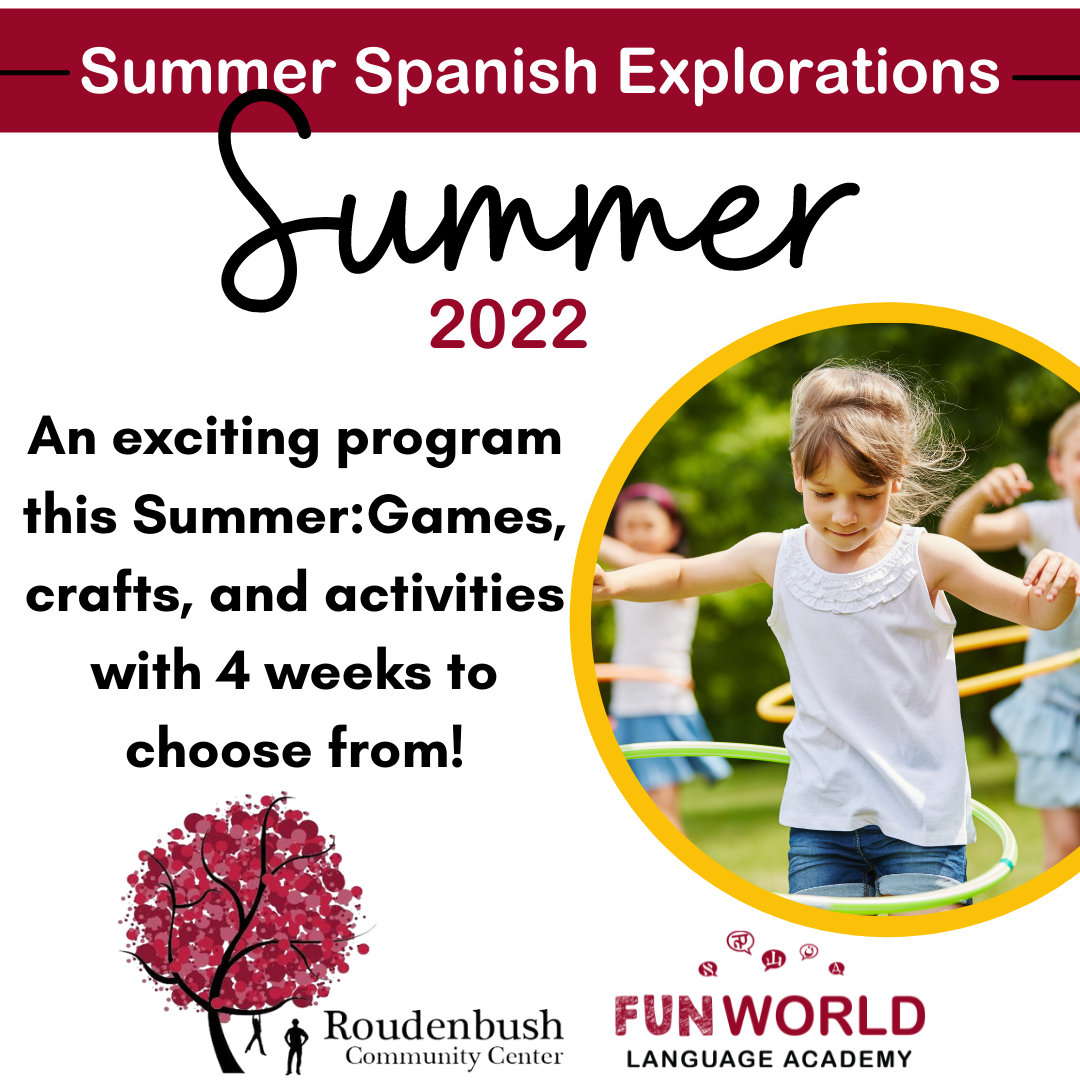 Westford MA
617-283-2440
Website ~ Facebook ~ Instagram ~ Send Email
Join us for a fun and engaging program designed to introduce young children to the Spanish language. Learning a second language at a young age is beneficial, easy, and fun - so much fun that children will not even notice how much they are learning, while interactive with our experienced teachers.

TA-DAH! Studio of Dance
22 Town Farm Rd (Mill Works)
Westford MA 01886
978-392-0096
Website ~ Facebook ~ Instagram ~ Send Email
Join us for half-day camps jam packed with dancing, crafting, and fun galore! New themes each week ranging from Encanto to Mermaids, your camper will be using their imagination all summer long! Ages 3-8. All are welcome, no experience necessary. Looking to stay active? Each Tuesday we offer themed classes for ages 3-12! Rotating themes and styles of dance, there's something for everyone!


Nike U12 Tennis and Swim Camp
WestFit Club
4 Littleton Rd
Westford MA 01886
978-692-7597
Website ~ Facebook ~ Send Email
The 2022 Nike U12 Tennis and Swim Camp at the WestFit Club in Westford MA is specifically designed for children ages 6-12 years old. Camp runs Monday-Friday 8:30am – 11:30am and campers rotate through tennis skill work, tennis games, and open supervised swim time.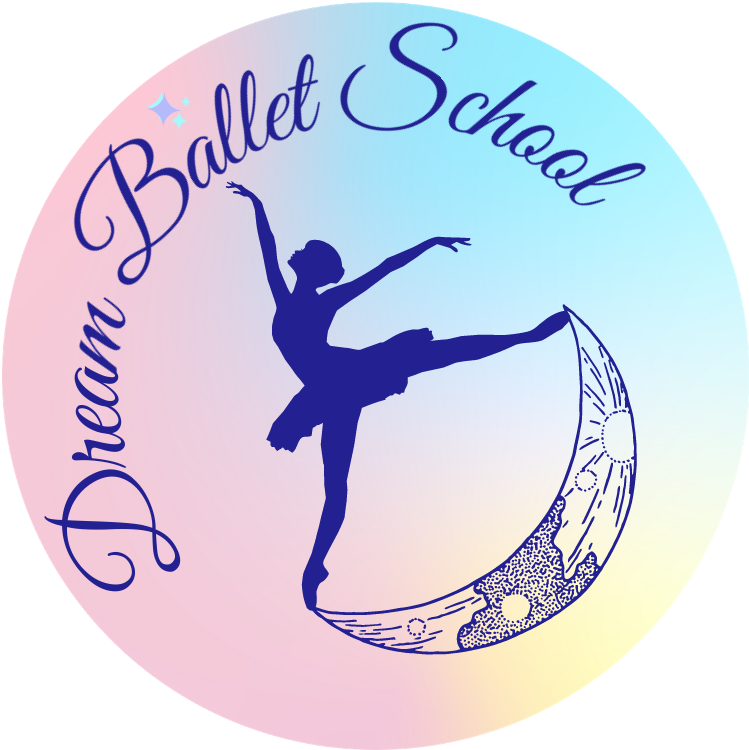 Dream Ballet School
65 Main St
Westford MA 01886
650-296-1717
Website ~ Facebook ~ Instagram ~ Send Email
Outstanding ballet education for all ages from pre-ballet to pre-professional levels. We aim to provide students with a nurturing environment in which to build skills, gain confidence and thrive through artistic expression. Our programs include children's curriculum based classes, caregiver-and-me classes and adult ballet & fitness.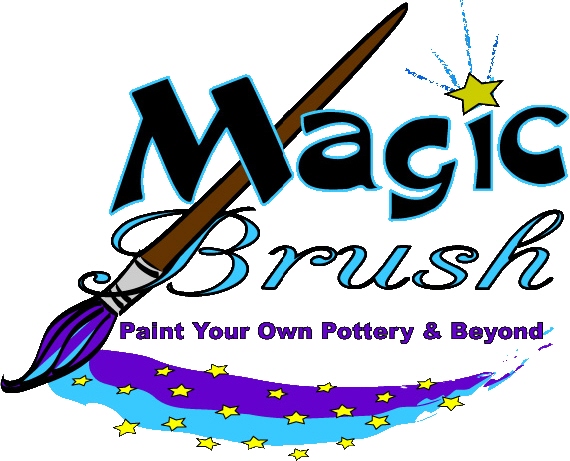 Magic Brush Pottery & Fused Glass
361 Main St
Tewksbury MA 01876
978-446-0588
Website ~ Facebook ~ Send Email
Do your kids love Art? Are your kids creative? Or do they love crafts as a relaxing hobby? Then a visit to Magic Brush Pottery is a must-do this Summer! From July 9th to August 17th, Magic Brush will be offering week-long and individual day camp programs with themed weeks. Magic Brush Pottery is a paint-your-own pottery, glass fusing, glass painting, and canvas painting business in Tewksbury, MA. They offer a wide variety of arts & crafts classes and open studio time.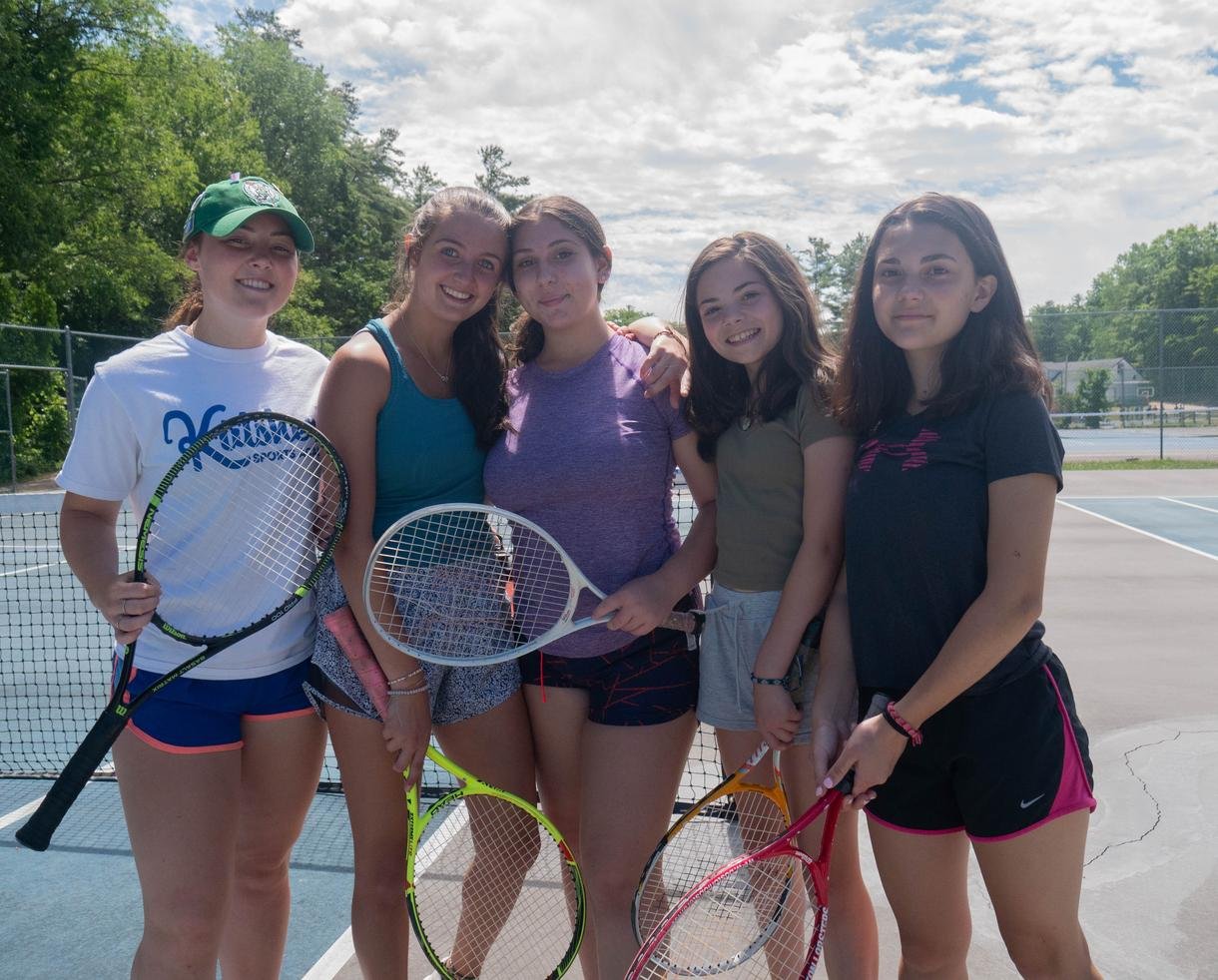 Kutsher's Sports Academy Overnight Camp
109 Lake Buel Rd
Great Barrington MA 01230
413-644-0077
Play, learn and improve on the sports they love in a fun, traditional camp setting at Kutsher's Sports Academy - the best summer camp in the Berkshires! With the beauty of the mountains as their backdrop, campers will receive specialized sports instruction and training led by professional coaches from around the world (including past visits from the likes of Wilt Chamberlain, Walt Frazier, Julius Erving and Pete Maravich). This training is designed to develop athletes who show sportsmanship, kindness and grit. Campers design their own schedule in this totally elective camp experience, learning and playing in the sport areas of their choice including: baseball/softball, basketball, flag football, floor hockey, gymnastics, kickball, soccer, tennis and volleyball. Use our link for 30% off a one-week camp from July 24-31 or a two-week camp from June 26-July 10.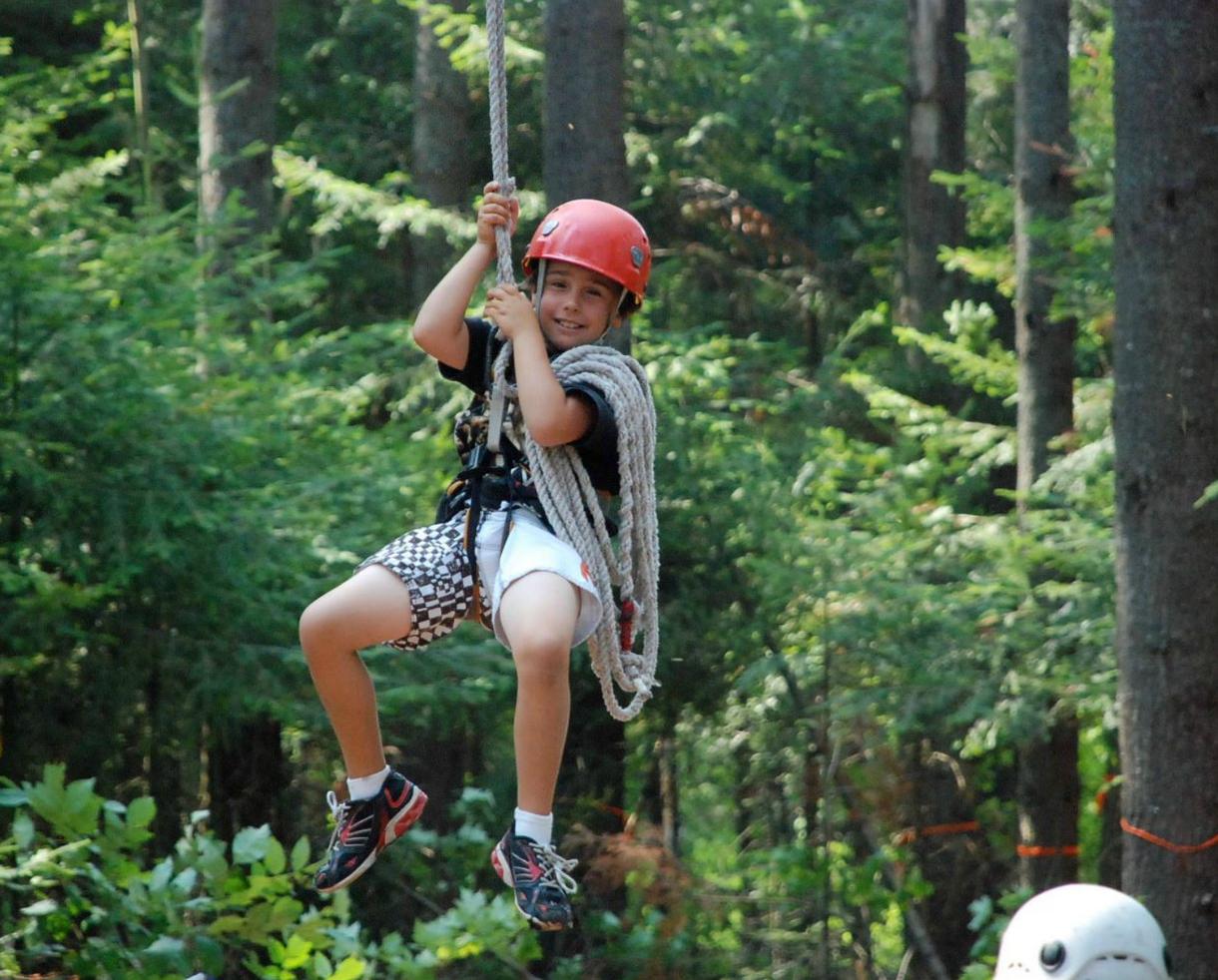 233 Gadway Rd
Merrill NY 12955
800-431-1184
This sleepaway camp, located on Chateaugay Lake in the Adirondack Mountains of upstate New York, offers an incredible collection of unique activities and modern, yet rustic facilities, all in a beautiful natural setting. The warm, welcoming atmosphere makes Camp Chateaugay a perfect option for the first-time sleepaway camper. Your child age 7-15 will enjoy the ultimate summer camp experience - a traditional camp setting with camp-wide traditions and celebrations, lakefront access to a variety of water sports, a heated pool, riding facilities, sports fields, a 12,000 sq. ft. indoor gym, dance studio, arts center and so much more! Campers spend each day in two camp-directed activities alongside their cabin-mates, pushing them to try new things and discover new talents. They then have the freedom to choose 3-4 more daily activities based on their individual interests. Use our link for 20% off a 3 1/2 week session or the full summer.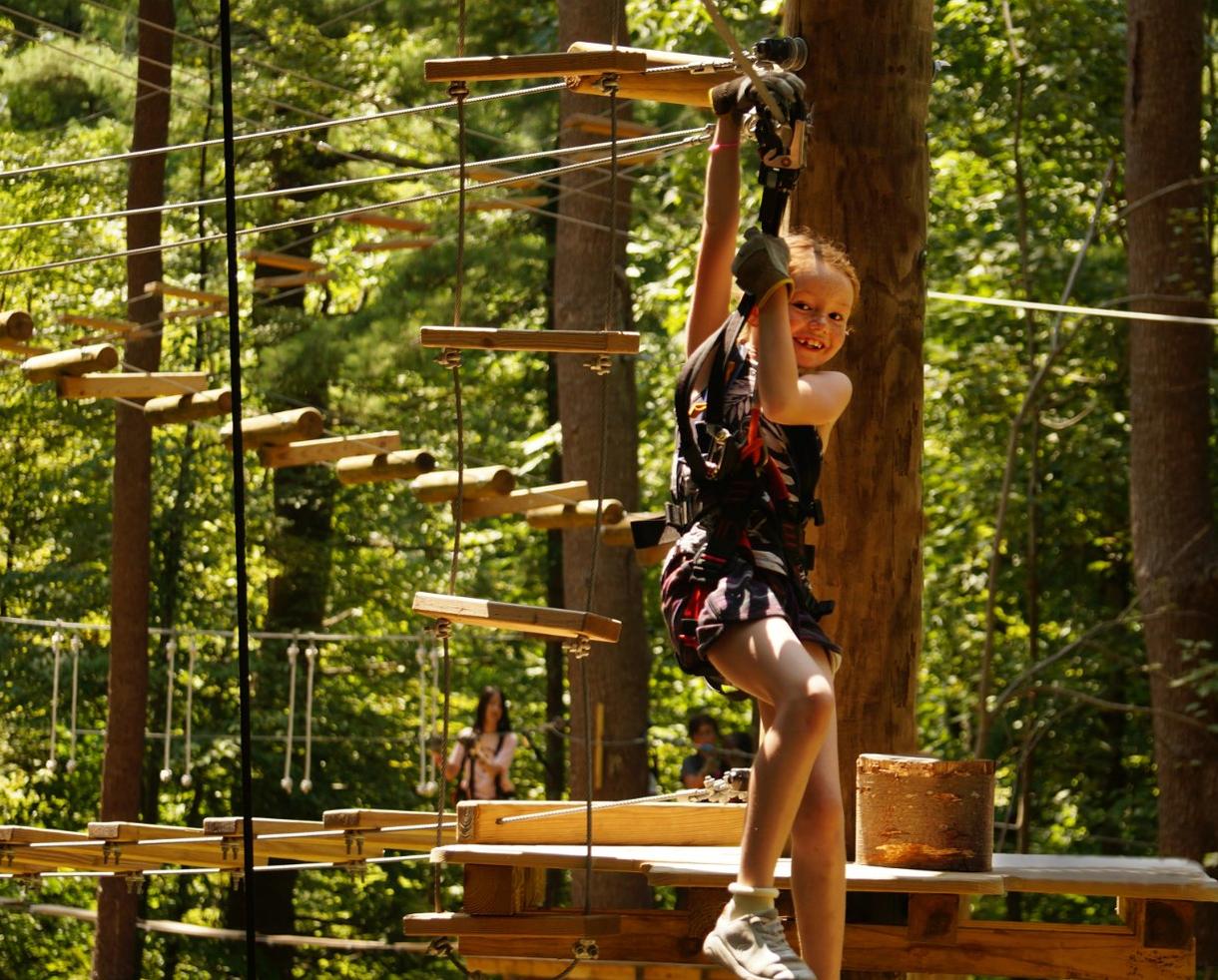 26 Chase Rd
Thompson CT 06277
860-923-9565 x291
Camp Stonewall is a co-ed sleepaway camp nestled on the Marianapolis Prep School campus in Thompson, Connecticut. Serving campers entering grades 2-10, they offer 45+ daily activities in sports, arts and crafts, music, dance, culinary and theatre. Each camper chooses what he or she wants to do every day. Whether it's kayaking, friendship bracelets, improv, hip hop, baseball, or gymnastics, campers at Camp Stonewall get to try it all. The Camp Stonewall community values and promotes independence, flexibility, and character among all campers and staff. Bringing together campers and staff from the United States and from around the globe, this diverse community experience empowers every camper to learn more about their world - from right here at camp. Use our link for 13% off a one-week session; choose from seven weeks starting June 26 through August 12.
Would you like to add your camp or summer program to our 2021 Summer Camp Directory? Please email Barbara at barbarae@macaronikid.com
Lowell Macaroni Kid is a free weekly newsletter and website focused on fun family events and information in the greater Lowell area.
We gather together all kinds of local family events and activities each week, and add useful information about classes, family-focused businesses, book and product reviews, recipes, crafts, school and camp guides and more. We proudly serve 11,000+ families in Lowell, Dracut, Chelmsford, Westford, Tyngsboro, Dunstable, Littleton, Groton, Billerica, Tewksbury, and other surrounding communities.
Subscribe today to receive our email newsletter every Wednesday!
Follow us on Facebook, Instagram or Twitter.
Advertise with us to connect with thousands of local families!