Who's ready for summer?! The time to book summer camp is now! Camps and businesses are carefully evaluating Summer 2021 and making adjustments and accommodations for Covid-prepared programming. The good news is that many day camps opened last summer with careful precautions and had great results. The not-so-good news is that capacity is greatly reduced due to social distancing requirements, which means that spaces are filling fast.
Need advice for picking a camp and preparing your child? Looking for additional local programs? Check our 2021 Summer Camp Guide E-Book. Note that the E-Book is regularly updated, so check back to see if it has been updated! (E-Book below updated March 9.)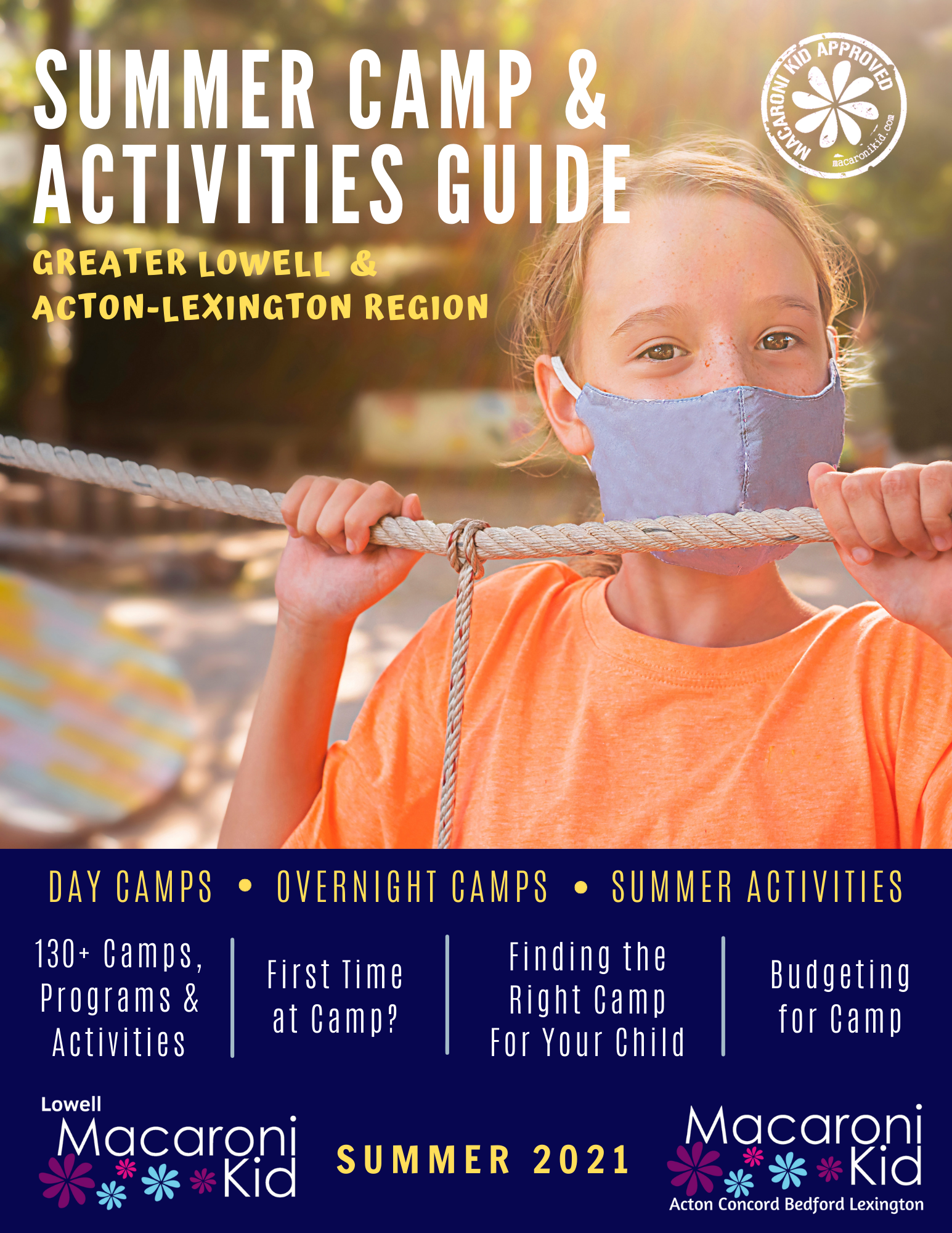 Would you like us to share information about your camp or program? Please email Barbara at barbarae@macaronikid.com


1031 Erickson Rd.
Ashby MA 01431
978-386-7704
Website ~ Facebook ~ Instagram ~ Send Email
Since 1941, Camp Middlesex day (ages 6-15) and overnight (ages 8-15) camp in Ashby, Massachusetts has given campers an unforgettable summer experience! We tie in the mission of the 4-H program, and focus on building life skills through each of the 4-H's – Head, Heart, Hands, and Health.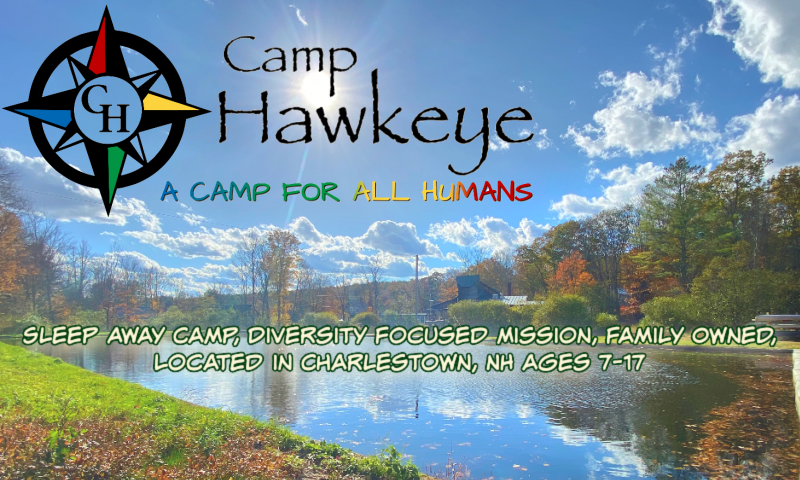 165 Camp Good News Rd
Charlestown NH 03603
781-315-1297
Website ~ Facebook ~ Instagram ~ Send Email
Camp Hawkeye is a sleep away camp for All Humans, ages 7-17, in Charlestown, NH. Experience all the best parts of a New England summer camp with the added focus on community, diversity, leadership, and humanity. Kids have fun every day, make amazing friendships and gain independence through leadership opportunities. Located just 2 hours from Boston. Hawkeye is more than a camp we're a family.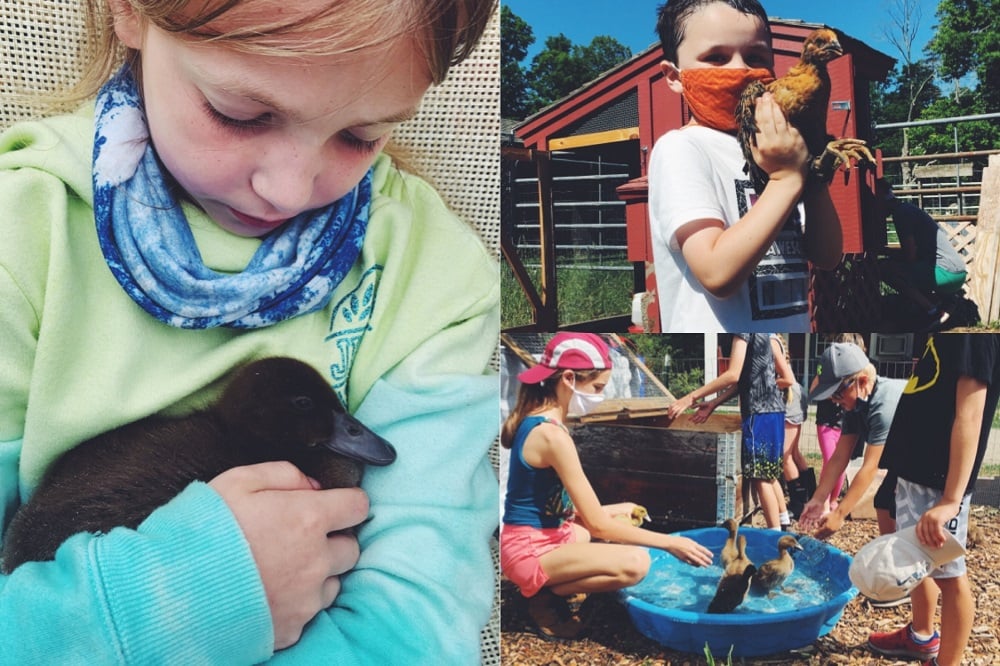 5 Gould Rd
Westford MA 01886
425-306-7203
Website ~ Facebook ~ Instagram ~ Send Email
Day camp for girls and boys ages 3-13. Summer Farm Camp is all about animals, nature, games, crafts and having fun!! Camp runs from 9-3pm with extended day available until 5pm. Children ages 3-5 have the option of coming to the AM or PM program or joining us all day! Get off your screens and spend your days outside on the farm!


15 Tyngsboro Rd Unit 6A
North Chelmsford MA 01863
978-400-2239
Website ~ Facebook ~ Instagram ~ Send Email
Give your child the best summer ever at Snapology of North Chelmsford! Each week, students age 6-12 will go through the complete engineering process to complete fun builds as it relates to our weekly theme. Examples include Amusement Park Engineering, Space Wars Robotics, Drone Commanders, and more! They'll learn social skills, enrich their STEAM kills, and have a great time completing fun builds! Half day and full day programs available.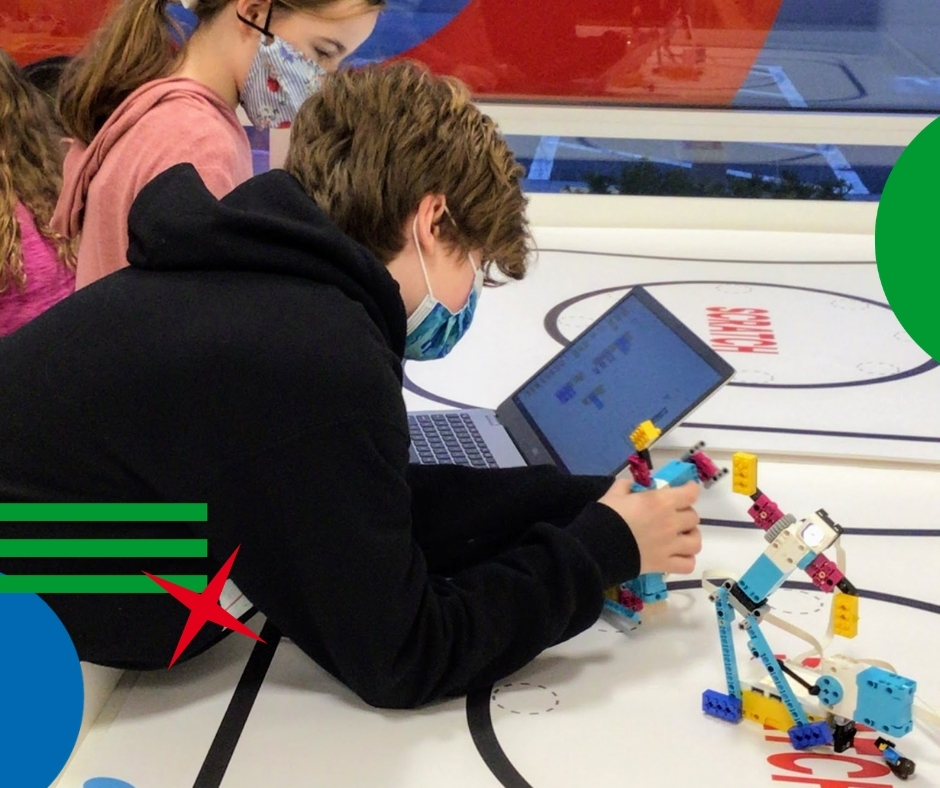 54 Middlesex Turnpike
Bedford MA 01730
781-757-0600
Website ~ Facebook ~ Instagram ~ Send Email
Your child is capable of great things! Inventor STEM School inspires kids to experiment freely, think critically, and create boldly. We offer STEM-focused enrichment programs in engineering, mechanics, life science, robotics, architecture, and programming. Students develop critical competencies through play and hands-on construction using LEGO and Minecraft: Education Edition. Weekday, weekend, school break, and summer options for every age!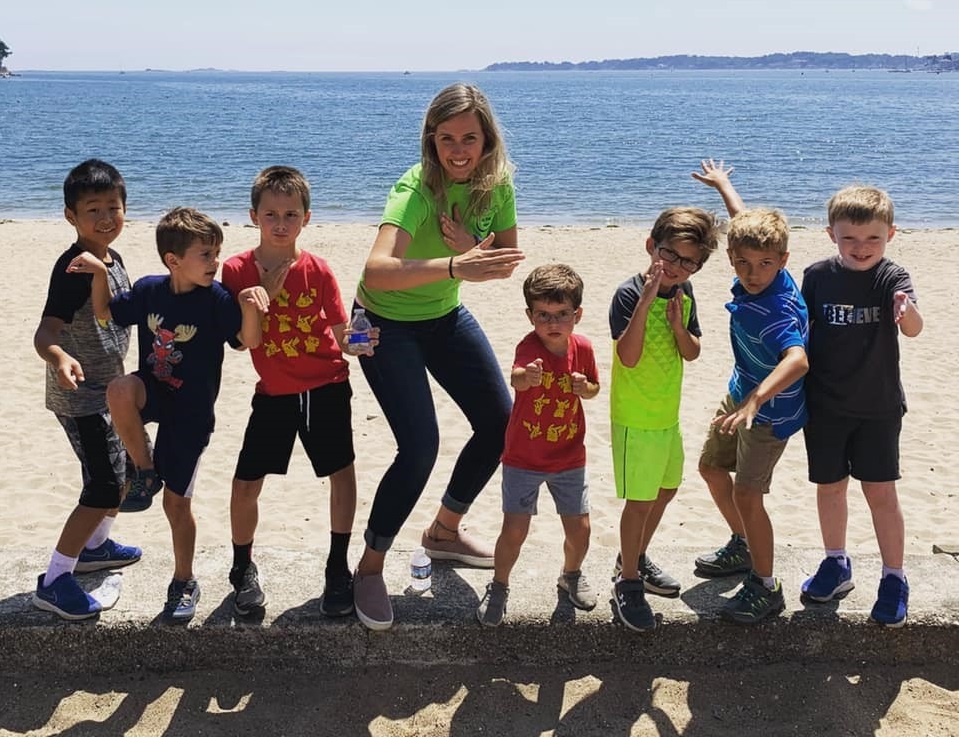 10 Church St
Westford MA 01886
978-692-6733
Website ~ Facebook ~ Send Email
For over 24 years, The Kids' League of Westford has served the children and families of Westford and beyond by providing a high quality After-School Program and Summer Program at affordable rates. Our greatest asset is our dedicated, qualified, and caring staff that enjoys investing in the lives of each child. We recognize the individual needs and interests of each child and have designed our program to challenge, nurture, and care for each child who passes through our doors. Our program includes homework time, enrichment clubs, indoor and outdoor play time, arts & crafts, and more for kids in grades K-5.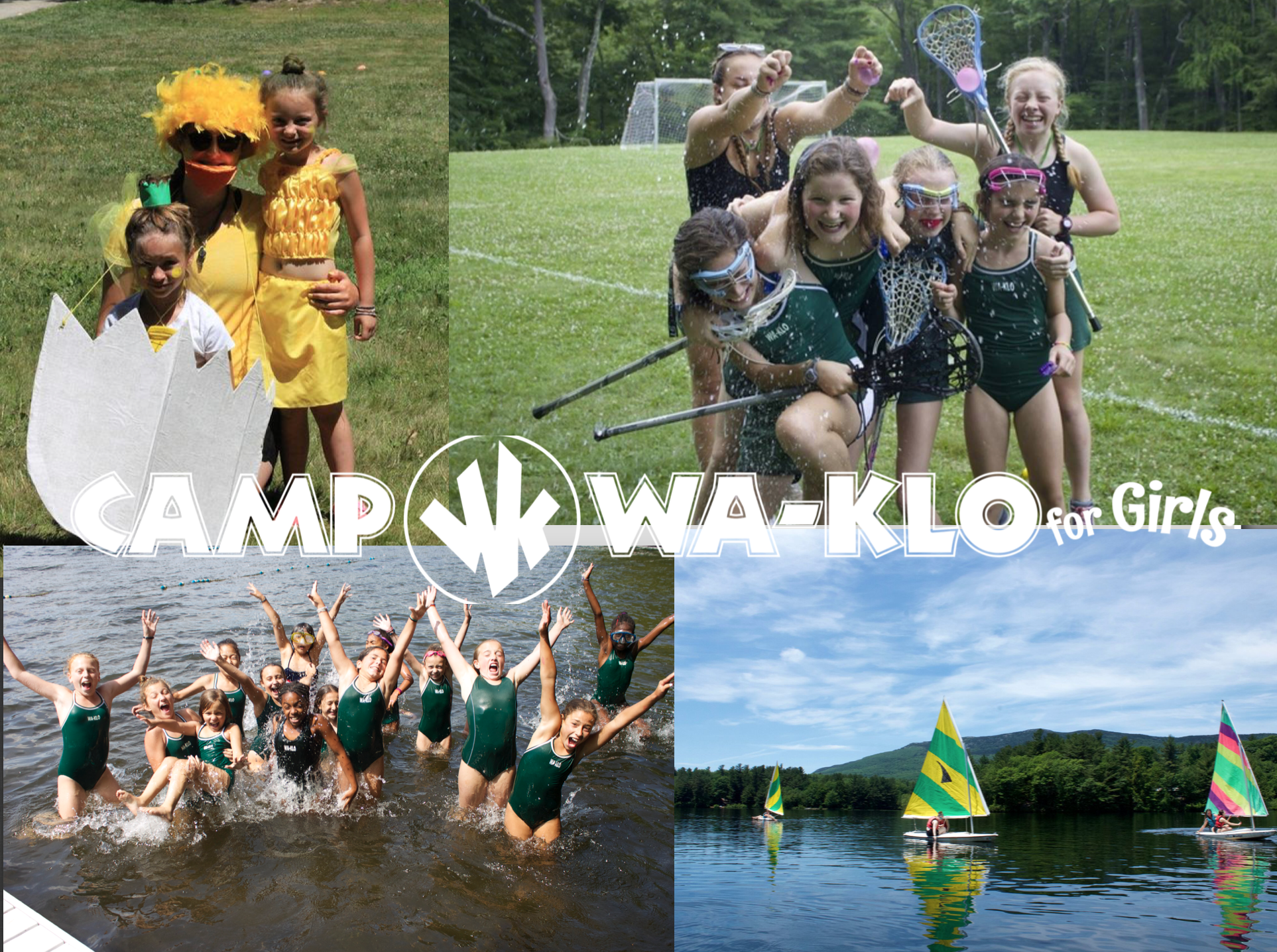 435 Page Rd
Dublin NH 03444
978-225-3292
Website ~ Facebook ~ Instagram ~ Send Email
Camp Wa-Klo is an overnight camp for girls aged 7-17 in Southwest New Hampshire (Dublin, NH). Camp Wa-Klo empowers a girl to be confident, independent, and have a voice. Throughout her time maneuvering through social situations in her cabin, choosing what new activities she wants to try, and speaking in front of the camp community during Reflections, there will be ample opportunities for your daughter to make connections and grow!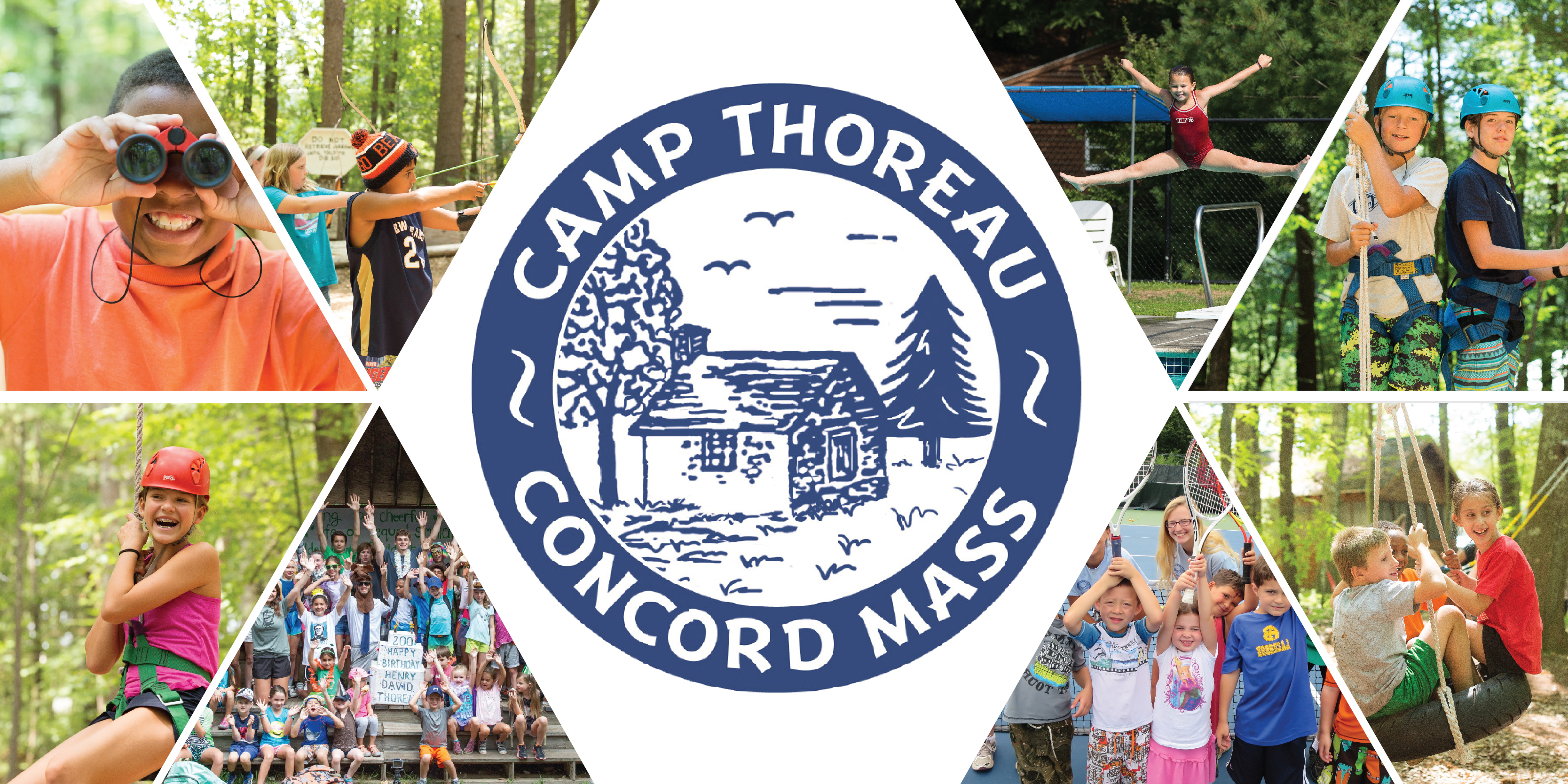 275 Forest Ridge Rd
Concord MA 01742
978-831-1300
Website ~ Facebook ~ Instagram ~ Send Email
Camp Thoreau is an engaging, outdoor traditional day camp situated on 35 wooded acres in historic Concord, MA. We foster youth development by building confidence, teamwork, responsibility and friendship in our campers. Each child is empowered to find their individual strengths and we celebrate their unique personalities! With program areas ranging from swimming and archery to nature and drama, there is something at Camp Thoreau for every child.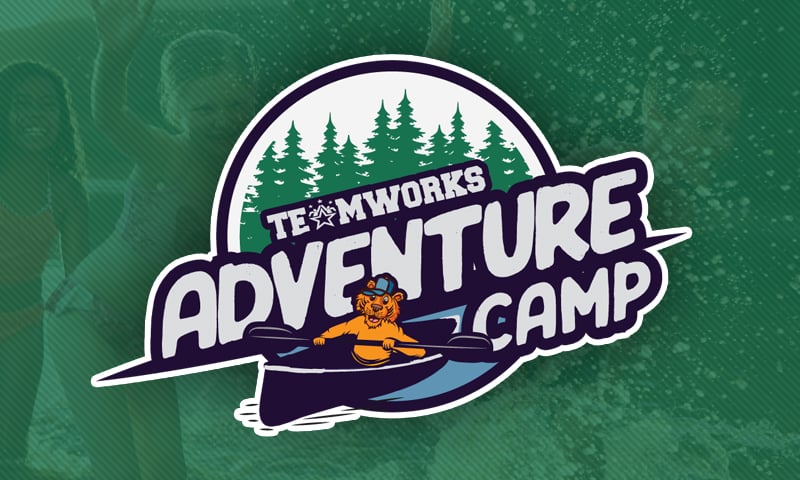 66 Depot St
Westford MA 01886
978-727-7675
Website ~ Facebook ~ Instagram ~ Send Email
Teamworks is excited to launch a new camp experience for girls and boys age 4-14 for the summer of 2021 at the East Boston Camps site in Westford, MA. This location is a traditional day camp surrounded by lush landscaping including a pine grove for our morning meeting and a beautiful sandy beach on the edge of Burgess Pond for swimming and waterfront activities. In some ways the camp is traditional, however we have unique offerings as well such as Specialty Camps (i.e. Chef's Kitchen, Princess Camp, Cosplay, etc), STEM and STEAM based activities, Quidditch (inspired by Harry Potter) and even a water-landing zipline! It is the perfect place for campers to continue Teamworks 24-year camp tradition of seasons filled with adventure, friendship and fun. Camps run weekly from June 21st to August 20th.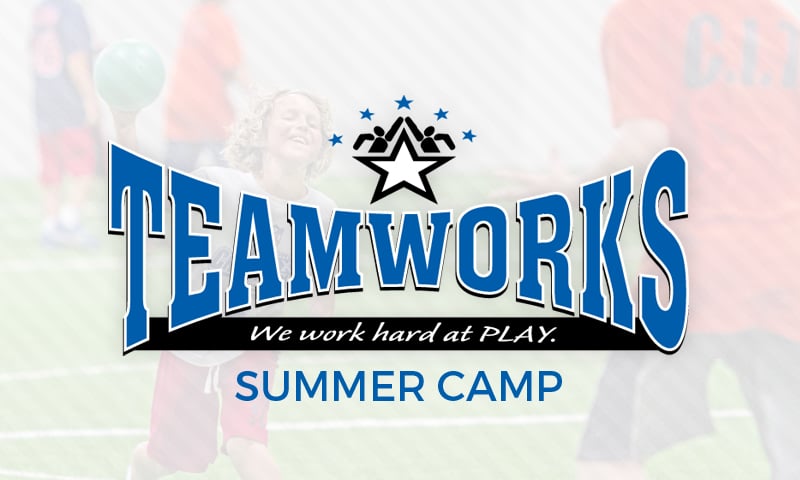 30 Great Rd
Acton MA 01720
978-287-5533
Website ~ Facebook ~ Instagram ~ Send Email
For nearly 25 years, Teamworks has been providing safe, quality summer camps for our local communities and families. With flexible registration, including single day and extended day options, we make the camp experience convenient for any family's schedule. Our 2021 camp will run from June 7th-September 3rd for boys & girls age 4-14. Campers can choose from a variety of camps, including our Traditional Camp, Sports Camp, Learn To Play Camps and various Specialty Camps. In addition, check out our popular Theme Days throughout the summer.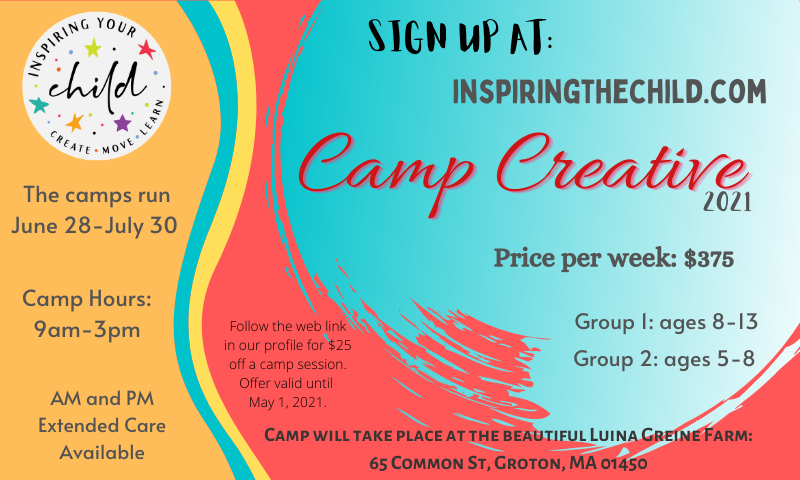 IYC's Camp Creative at Luina Greine Farm
65 Common St
Groton MA 01450
603-714-4306
Website ~ Facebook ~ Send Email
Come be crafty with Inspiring Your Child (LLC) at the Luina Greine Farm and Farm School in Groton, MA this summer! Campers age 5-13 will have a chance each day to create some fun art, move and groove around the farm, meet the animals, and so much more! Each week will have a different activity focus so please check out what we have to offer on our website for our young friends this summer.


591 Springs Rd
Bedford MA 01730
781-280-3669
Website ~ Facebook ~ Send Email
College for Kids (CFK) is a virtual summer program for ages 8-17 at Middlesex Community College. College for Kids provides children with an exciting range of unique opportunities to explore careers, gain new knowledge, develop new skills and boost their self-confidence. Our College for Kids program strives to employ either public school teachers or experts in the field. All program employees have experience instructing children in the content area.
All College for Kids programming for Summer 2021 will be remote. Programs include Fashion Design, Cakes & Cupcakes, All About Science, Cartooning, Writing, Dungeons & Dragons, Film Production, Digital Photography, Web Design, Veterinary Science, Creative Sculpture and more!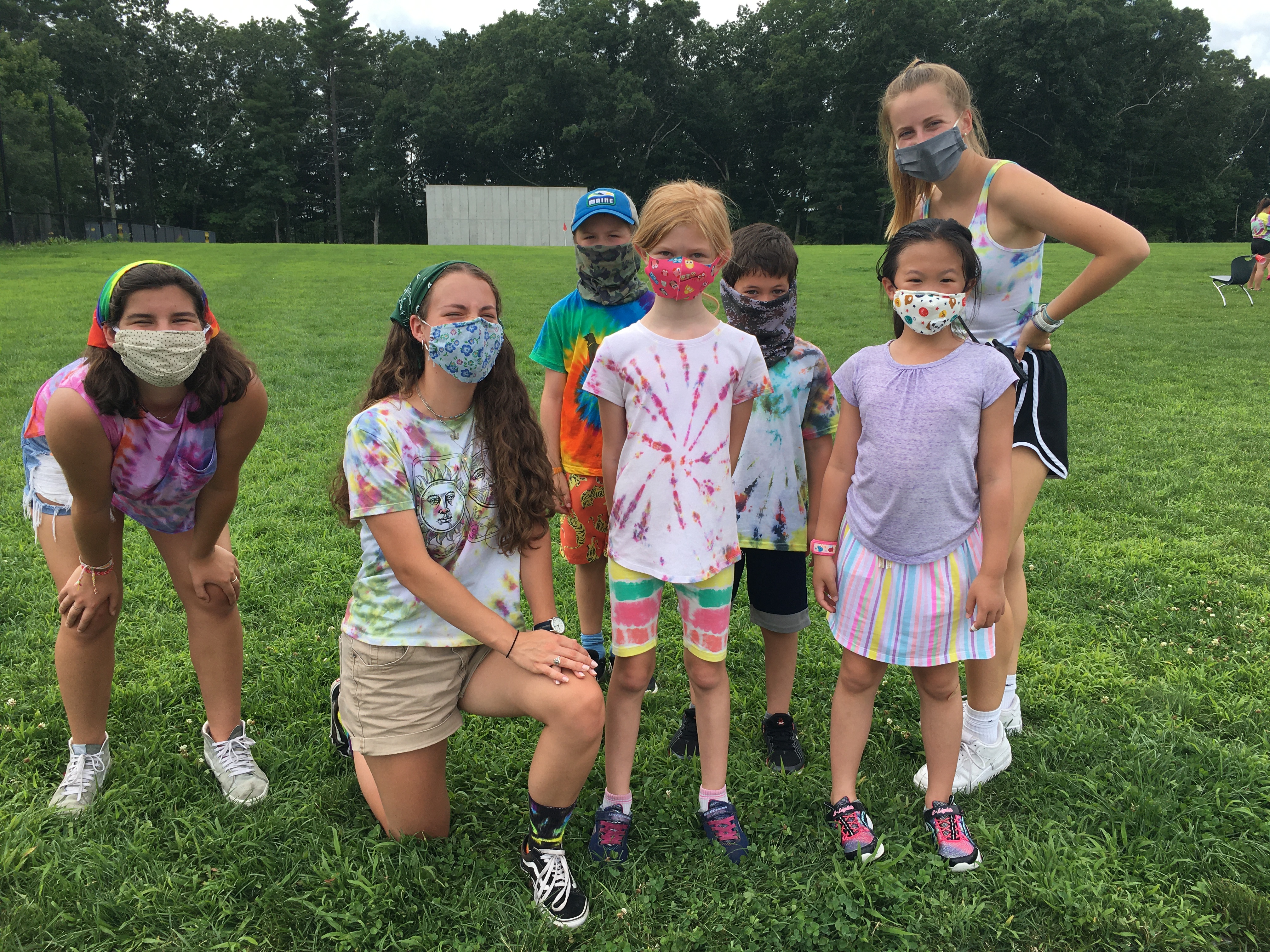 90 Stow St
Concord MA 01742
978-287-1050
Website ~ Facebook ~ Instagram ~ Send Email
Our fun and educational day camps for children in grades K-8 include full day, half day, sports, and specialty camp options. The staff at Concord Recreation offers a safe, nurturing environment where a child can experience physical, social, emotional, and cognitive growth while engaged in fun recreational activities.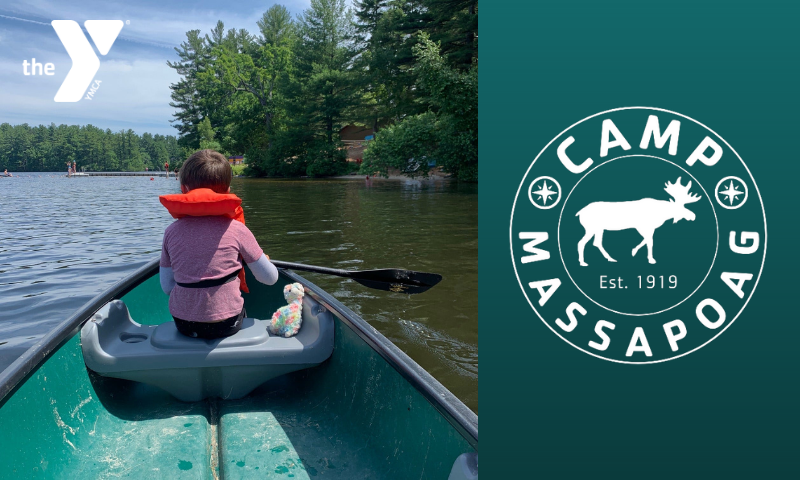 234 Main St
Dunstable MA 01827
978-454-7825
Website ~ Facebook ~ Send Email
YMCA Camp Massapoag offers a traditional summer day camp program for kids age 5-15 with a focus on youth development and creating an environment where campers grow in mind, body, and spirit. Typical daily programs include archery, low ropes, sports and games, arts and crafts, and aquatic activities. Join us for a summer of adventure and become a part of Camp Massapoag's 100 years of camping history.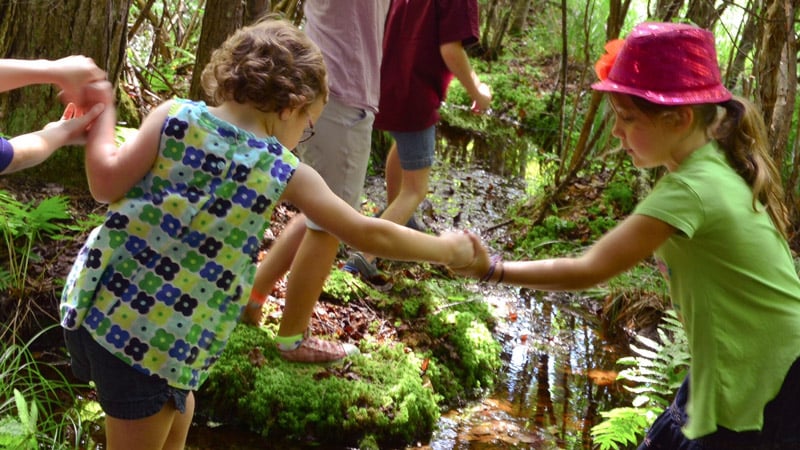 Carlisle MA 01741
978-287-7878
Website ~ Facebook ~ Send Email
TimberNook Middlesex County offers outdoor programs for girls and boys ages 18 mos-12 yrs old in Carlisle, MA. TimberNook provides nature-based, child-led play experiences that challenge the senses and inspire creativity, independence, and imagination in the great outdoors. TimberNook programs challenge the mind, body, and the senses through meaningful play opportunities. We support our programs with evidence-based data that show significant improvements in children's emotional regulation, balance, strength, social interactions, play skills, and creativity.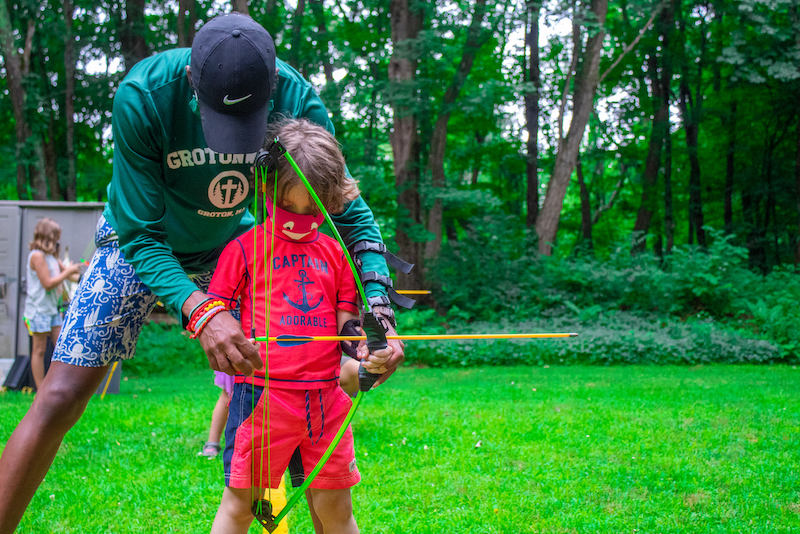 167 Prescott St
Groton MA 01450
978-448-5763
Website ~ Facebook ~ Instagram ~ Send Email
Grotonwood is a traditional Christian camp that has been serving children ages 5-17 and also adults with a variety of physical, developmental and intellectual disabilities for over 60 years. We are nestled on the shores of Lost Lake where we swim every day on our private little beach. We enjoy a variety of activities across our 247 acres of private woodlands including archery, boating, crafts, chapel-time, low & high rope courses, fishing, biking, Segways, tubing, laser tag, arts & crafts, guided cardio drumming, slip and slide, talent shows, campfires, color wars and more! We are an open and affirming organization, and campers of all backgrounds and beliefs are welcome.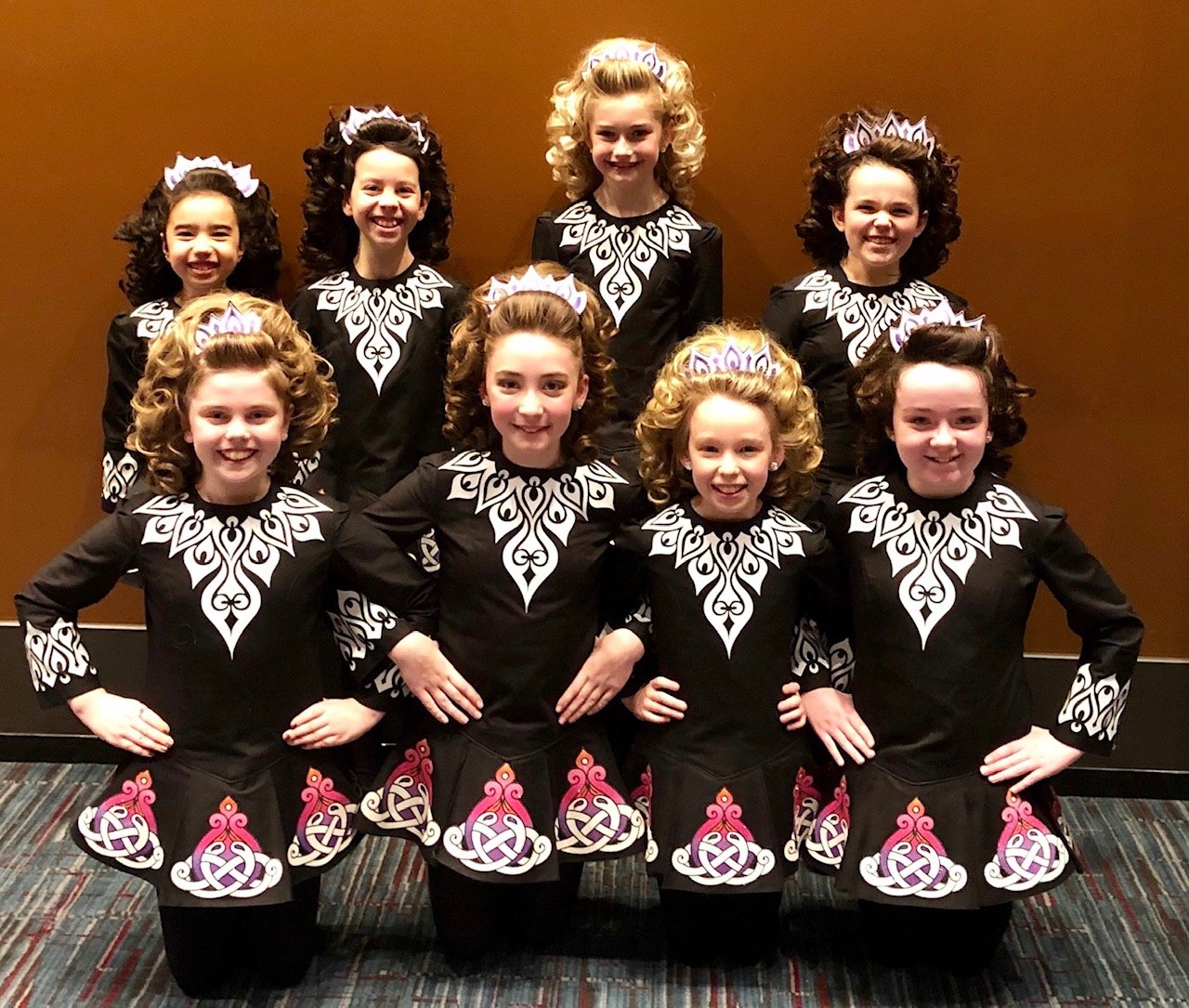 11 Progress Ave
Chelmsford MA 01824
978-250-9100
Website ~ Facebook ~ Instagram ~ Send Email
Our summer dance program for children age 4-11 will give children the opportunity to try Irish step! Our daily schedule includes ballet, hip hop, games and crafts. Most importantly dancers will make new friends and have lots of fun!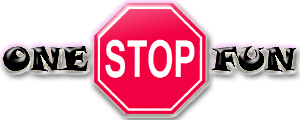 49 Powers Rd
Westford MA 01886
978-692-9907
Website ~ Facebook ~ Instagram ~ Send Email
One Stop Fun provides the ultimate summer camp experience for kids age 4-11. With our air conditioned facility, and our outdoor interactive swimming pool, there's no better place to offer your child a summer of non-stop fun with flips, trips and dips! All camps comply with applicable regulations of the Massachusetts Department of Public Health and are licensed by the Board of Health. All camp activities are supervised. Encouraging Fitness In A Fun & Safe Environment: At One Stop Fun, our main goal is to provide a fun and active environment for your children. Our entire team believes in creating a fun space with activities that boost self-esteem and encourage fitness. We are fully committed to providing a high-quality experience to all of our customers and we want every customer to have a safe and fun time. We are fully equipped with a number of outstanding amenities such as an advanced Ninja training rig, outdoor Olympic-size pool, zip line, three whole stories of tunnels and tubes, foam pit, traverse rock wall and more.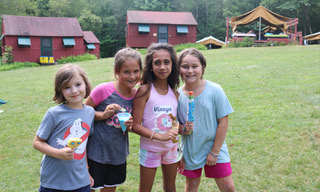 120 Howeville Rd
Fitzwilliam NH 03447
603-585-7751
Website ~ Facebook ~ Instagram ~ Send Email
For the best summer ever, come to Fleur de Lis Camp in beautiful southwestern NH. It's a place of joy and laughter where girls can be themselves in a most authentic way. With only 100 girls and 45 staff, everyone feels like they belong and as they make friends of all ages. Development of confidence, independence, and skills in decision making, communication, leadership, and community living are all hallmarks of our program. Our counselors love to help girls develop interests, celebrate successes, and share the fun and adventure of camp. For over 90 years, girls have come for the summer and leave with a new second home, forever friends, and life-long memories!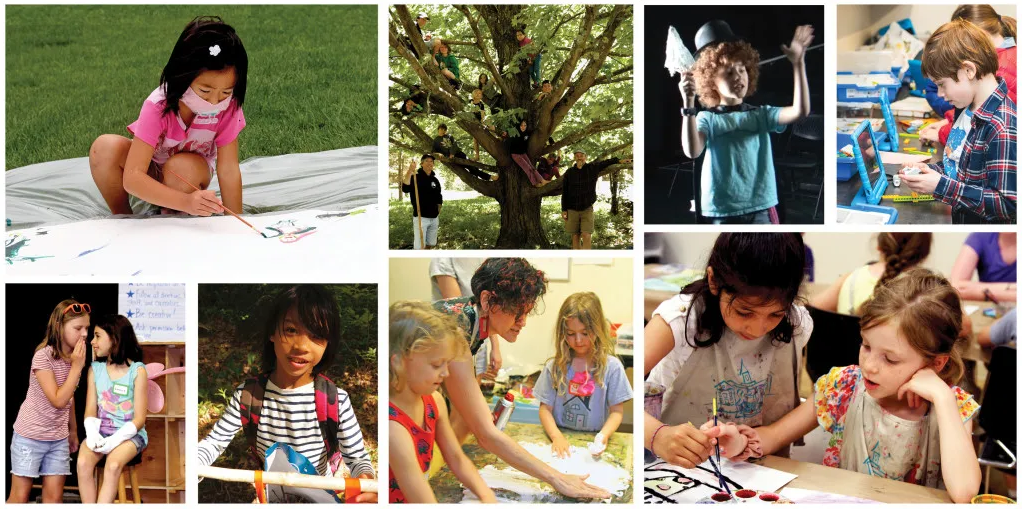 40 Stow St
Concord MA 01742
978-371-0820
Website ~ Facebook ~ Instagram ~ Send Email
Learning, growing, and experimenting through art is at the heart of what we do at The Umbrella. For Summer 2021, we are prepared to continue this mission through In-Person learning following the most up to date Covid-19 safety guidelines. With a focus on the love of art and a keen awareness of the developmental needs of children and young adults, our programming covers arts education for Grades K-6 (ages 5-12 yrs) led by experienced practicing artists, arts educators, and teachers. Additionally we have an excellent Counselor-in-Training program for ages 14-16. Small, flexibly scheduled classes, not exceeding 10 students per group, ensure plenty of individual attention and a safely distanced learning environment. As an additional precautionary measure, this summer's classes will primarily occur in outside classrooms. We offer arts for every interest. Children will have the opportunity to try a variety of artistic disciplines. Included may be disciplines such as: Drawing & Painting, 2D and 3D Mixed Media, Ceramics, Performance Art, Woodworking, and More! Each week has a unique theme with projects designed to engage your child's creativity and artistic spirit. Ask about early-registration savings, sibling and active military discounts.


Nike Flag Football Camp at Concord Academy
153 Fairhaven Rd
Concord MA 01742
800-645-3226
NIKE Flag Football Camps invite young athletes of all levels to join the fun this summer at Concord Academy and take their game to the next level. Camp is geared for boys and girls in 2nd-7th grades and follows the NFL Flag Football game rules, equipment sizes, team format, and field specifications.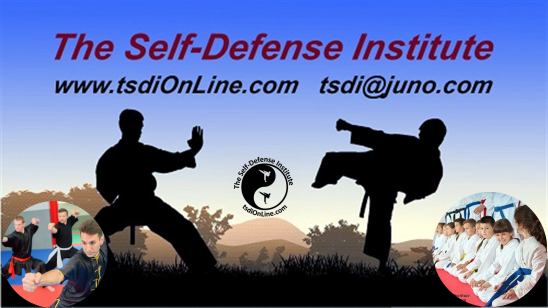 1721 Main St
Tewksbury MA 01876
978-863-1460
Website ~ Facebook ~ Send Email
Recognized for exemplary teaching, leadership in the community and a commitment to excellence, The Self-Defense Institute has been providing this summer "Self-Defense/Fitness Activity Program" training since 1999. Experienced and professional instructors are very patient at teaching ages 5 - 18 years. Classes are 45-minute lessons once or twice per week, either online or in-person. Monthly tuition is $99. No contracts. To register, simply email Shihan Deb at tsdi@juno.com and mention Macaroni Kid to receive free registration fee.


1776 Massachusetts Ave
Lexington MA 02420
617-395-7527
Website ~ Facebook ~ Twitter ~ Send Email
Empow Studios offers weekly STEM Summer Camps for kids ages 7-15. Campers have fun learning coding, robotics, movie-making, Minecraft, Roblox, 3D printing, and more! Full-day and half-day camps are available in our Lexington and Newton Studios and throughout Massachusetts and online.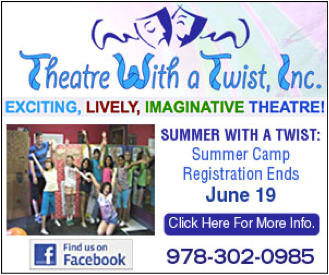 Theatre with a Twist Summer Camp
278 Great Rd
Acton MA 01720
978-302-0985
Website ~ Facebook ~ Send Email
Theatre with a Twist Summer Camp is a day camp for girls and boys in grades K-6. We will be able to offer your children safe, fun and engaging summer drama fun here at Twist with our theatre programs. At Summer with a Twist, the children are involved in all aspects of the production. In addition to acting, singing and dancing, the children will be included in the making of the sets, costumes and props!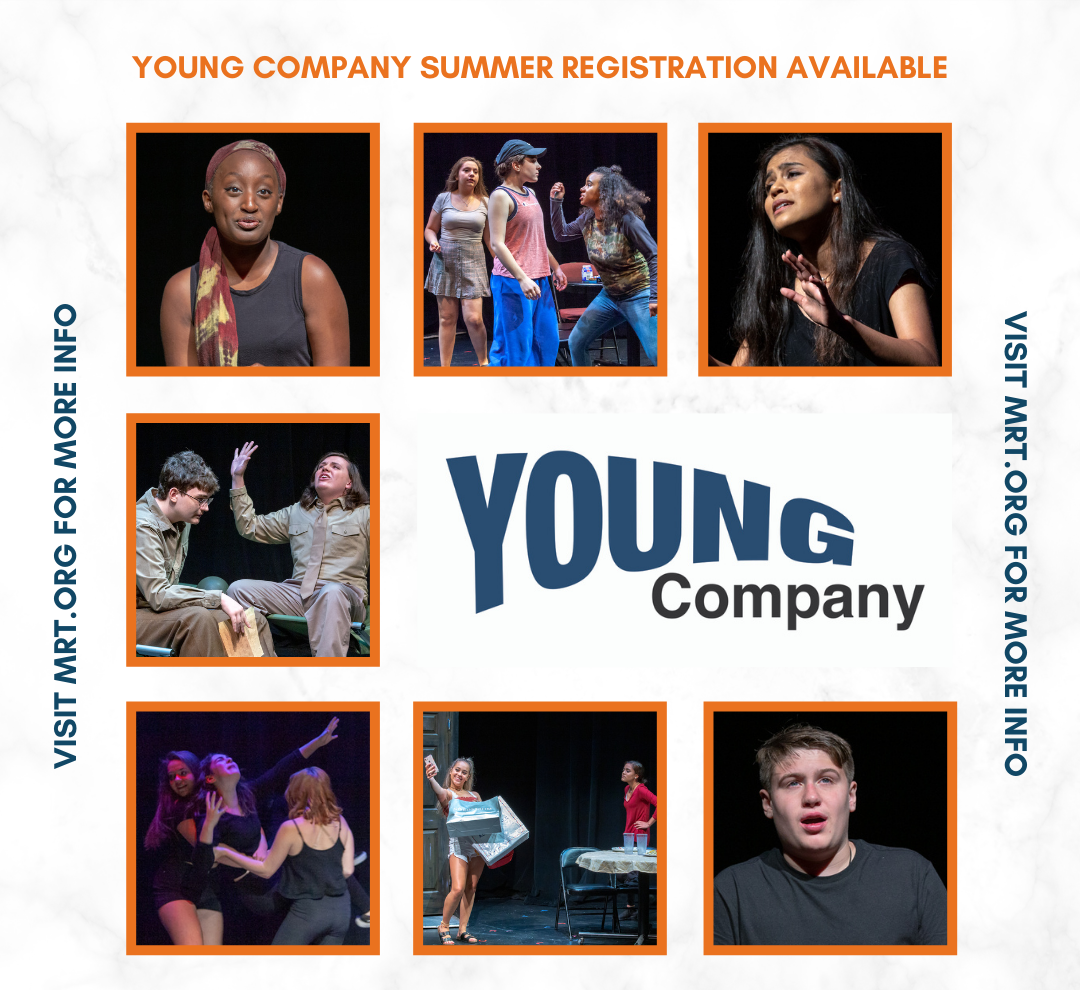 Merrimack Repertory Theatre Young Company Summer Theatre Intensive for Teens
132 Warren St
Lowell MA 01852
978-654-4678
Young Company is an educational theatre experience for students 14-18 years of age with an interest in all aspects of the performing arts and new play development. Director Robert Cornelius, esteemed Chicago educator, actor, and musician, will return to lead the course. The summer intensive will be from 9 a.m. to 3 p.m. Monday through Friday, July 12-30, at MRT's rehearsal hall at 132 Warren Street in downtown Lowell. Students will explore acting and performance, scene analysis and monologue work, as well as collaborative playwriting of their own original scripts. The students will be joined by nationally recognized playwrights, actors, and directors.

Would you like to add your camp or summer program to our 2021 Summer Camp Directory? Please email Barbara at barbarae@macaronikid.com
Lowell Macaroni Kid is a free weekly newsletter and website focused on fun family events and information in the greater Lowell area.
We gather together all kinds of local family events and activities each week, and add useful information about classes, family-focused businesses, book and product reviews, recipes, crafts, school and camp guides and more. We proudly serve 11,000+ families in Lowell, Dracut, Chelmsford, Westford, Tyngsboro, Dunstable, Littleton, Groton, Billerica, Tewksbury, and other surrounding communities.
Subscribe today to receive our email newsletter every Wednesday!
Follow us on Facebook, Instagram or Twitter.
Advertise with us to connect with thousands of local families!