Come celebrate World Jump Day Thursday, July 20th at Altitude Trampoline Park!
First celebrated in 2006 and created by German artist Torsten Lauschmann, World Jump Day was originally intended as a way to move Earth slightly away from the sun to combat climate change. By having hundreds of millions of people jump at the exact same time on the Western Hemisphere, Lauschmann believed it would shift the planet's orbit just enough to move away from the sun and make a difference. While there hasn't been science to back the claim, and certainly no event has done it yet, it's still a great excuse to jump around!
With 30,000 square feet of interconnected wall to wall trampolines and attractions, what better place to celebrate then Altitude Trampoline Park in Billerica! The indoor park includes a variety of specific activities such as 3D Dodgeball, Basketball Dunking Lanes, Foam Pits, Gymnastics "tumble tracks", as well as a large Main Court. Altitude Billerica is one of the only trampoline parks in Massachusetts to have a Rock Climbing Wall and Battle Beam suspended over foam pits!
---
Altitude Trampoline Park's Summer Fun Pass prices have dropped for July! During your World Jump Day visit, grab a pass for the remainder of the summer!!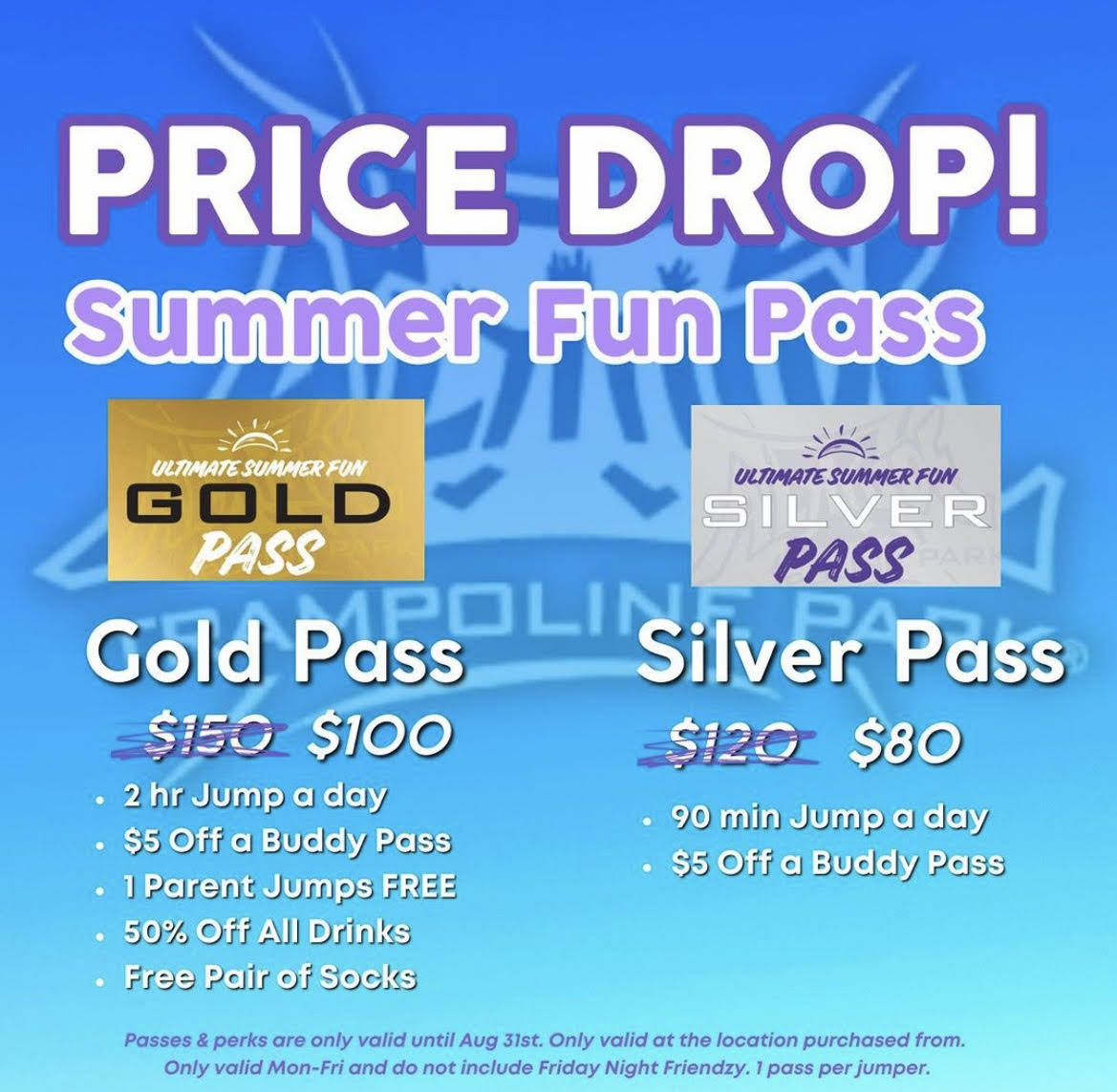 Additional Family Discount: Buy one pass, get 25% off for additional children in the same family! (Must be purchased in the Park in the same transaction.)
Love to jump? Choose the Silver Pass for a 90-minute jump every weekday this summer!
REALLY love to jump? Choose the Gold Pass for a 2-hour jump every weekday this summer!
Some things to know: The Summer Fun Pass can only be used Monday to Friday from June to August 31 2023 at Altitude Trampoline Park in Billerica MA. The pass cannot be used for Friday Night Friendzy. The pass is not transferable and can only be used by the pass owner.
---
Plus, did we mention their special events during throughout the month?? Not only do they offer Toddler Jump Time on the weekdays from 10am-2pm, but for tweens & teens they also offer Friday Night Frenzy from 6pm-8pm, and Family Fun Nights on Saturdays from 6pm-8pm!! Whenever you decide to go is always a GREAT time for fun!!