Give your budding engineer and LEGO® enthusiast a summer to remember at Snapology!
In Snapology's summer programs (located in North Chelmsford, MA and off-site at Fitchburg State University, kids can learn how to design a video game, create a stop-motion animation video, build and program robotic machines, and more!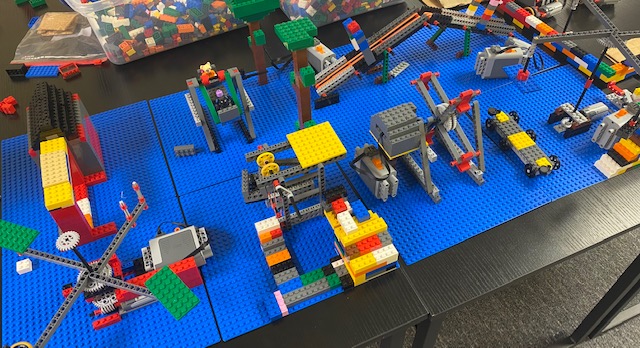 We have options that fit every families' needs, including full-day options. Sign up for one week, two weeks, or the entire summer! We can accommodate early drop-off and late pick-up, but program sizes are very limited and we only have a couple of slots remaining each week!
Amusement Park Engineering & GameBots Robotics (Week of 6/26/23)
Mega Machines Robotics & SuperStructures Architecture (Weeks of 7/10/23)
Mining, Building, and Gaming & Real World Robotics (Week of 7/17/23)
Animation Studio & Robot Olympics (Week of 7/24/23)
AttackBots & Responsive Robotics Camp with Cubelets (Week of 7/31/23)
Incredible Inventions Robotics & STEM Survivor (Week of 8/14/23)
See Summer Day Programs for more programs.
Registration is limited and class sizes are small! Lead instructors are licensed educators (or eligible for licensure) in Massachusetts.
Summer programs are filling up FAST!! A few spots remain.
Check out our 5-star Google Reviews!
Questions? Text/Call Chris Urbine, Owner & Program Director at 978-400-2239 or e-mail curbine@snapology.com.

15 Tyngsboro Rd Unit 6A
Chelmsford MA 01863
(978) 400-2239
Website ~ Facebook ~ Instagram ~ Send Email