Santa is coming to Westford Regency!
Enjoy Brunch with Santa at Westford Regency on December 16th & 17th! Choose from a large menu with a variety of breakfast and lunch selections, gluten-free and vegan options, assorted dessert display and kids table. Plus, kids under 5 eat FREE! Children will have the opportunity to take photos with Santa. Make Brunch with Santa a new holiday family tradition!
Make your reservation today by calling 978-692-8200 ext. 575. Or sending an email to amanning@westfordregency.com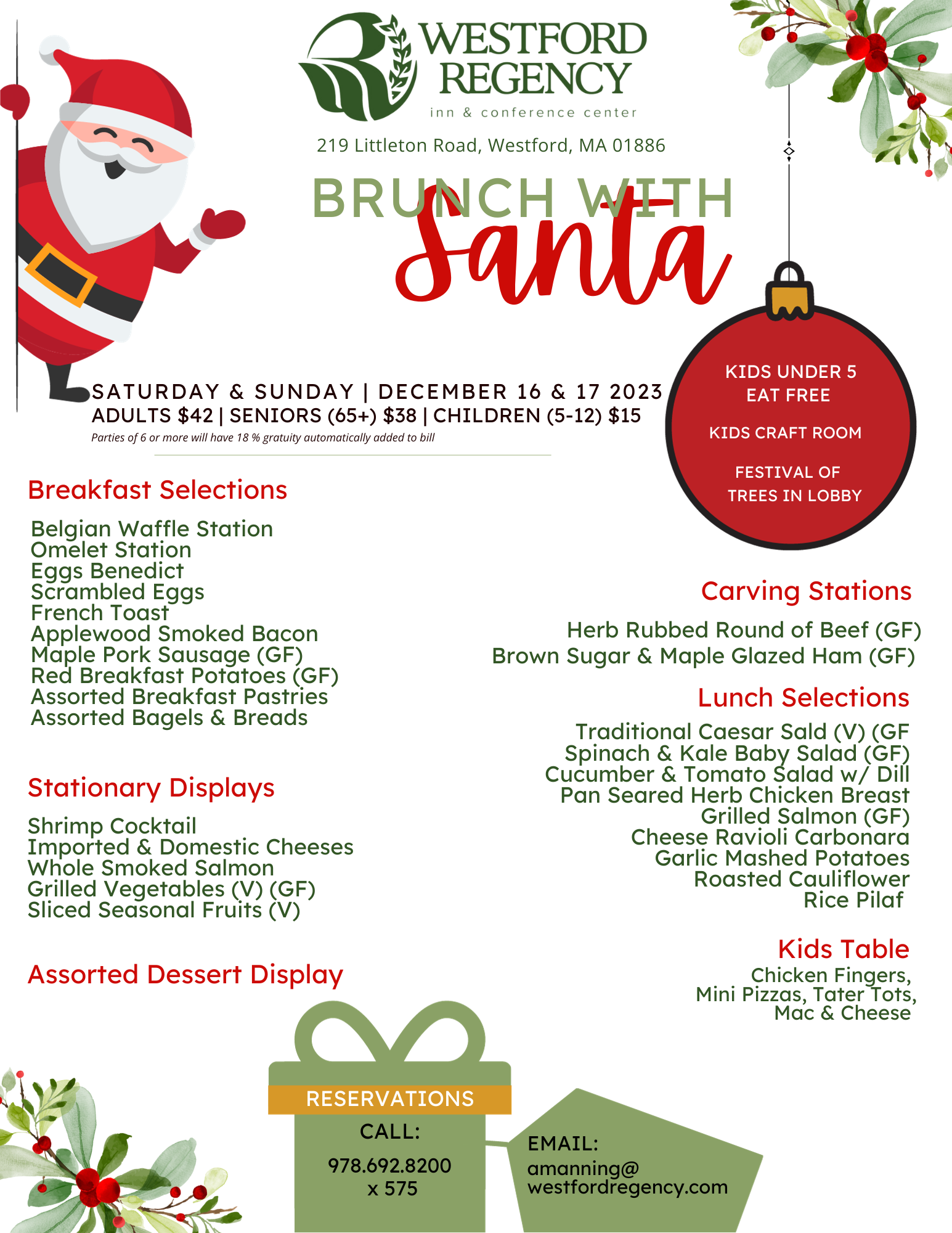 After brunch, check out the Festival of Trees hosted by Westford Family FunFest in the lobby of Westford Regency. The Annual Westford Festival of Trees, Wreaths & Gingerbread Creations, is sure to become a family favorite. Also, be sure to stop by the kids craft room for some holiday craft fun!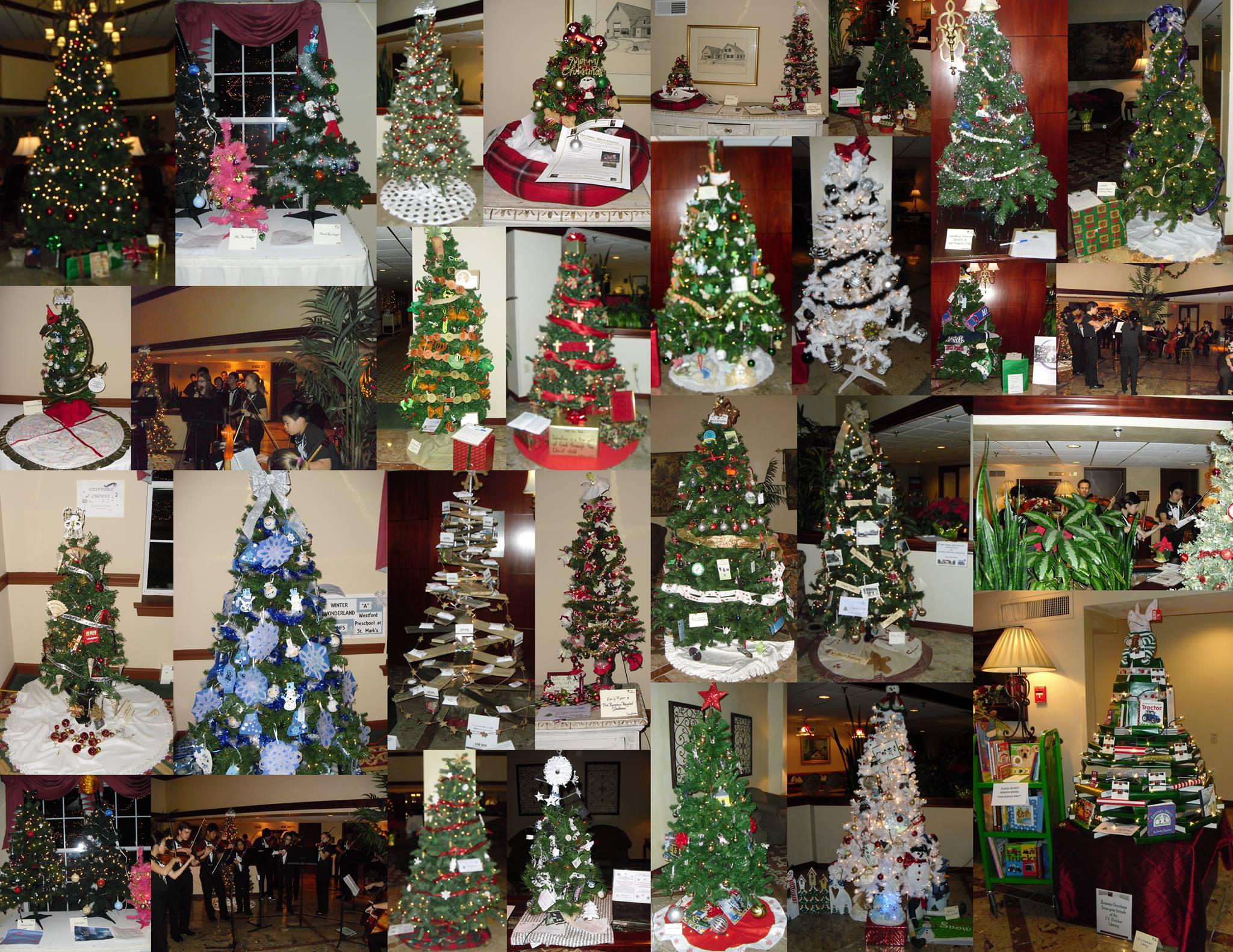 Lowell Macaroni Kid is a free weekly newsletter and website focused on fun family events and information in the greater Lowell area.
We gather together all kinds of local family events and activities each week, and add useful information about classes, family-focused businesses, book and product reviews, recipes, crafts, school and camp guides and more. We proudly serve 10,000+ families in Lowell, Dracut, Chelmsford, Westford, Tyngsboro, Dunstable, Littleton, Groton, Billerica, Tewksbury, and other surrounding communities.
Subscribe today to receive our email newsletter every Wednesday!
Follow us on Facebook, Instagram or Twitter.
Advertise with us to connect with thousands of local families!