Good Pickin' Farm in Westford has so much going on this holiday season! In addition to their winter curriculum, after-school programs and farm activities, they're offering fun weekend events, including Holiday Lights Fest, Winter Farm Nights, Storybook Immersion Stroll and Christmas trees!
---
Holiday Lights Fest
Get in the holiday spirit and join Good Pickin' Farm for fun on the farm on Saturday, November 25th from 3-6pm! Activities include visits with Santa and the Grinch, "live manger" petting zoo, lights & holiday displays, hayrides, live music and more! Purchase tickets in advance or the day of the event.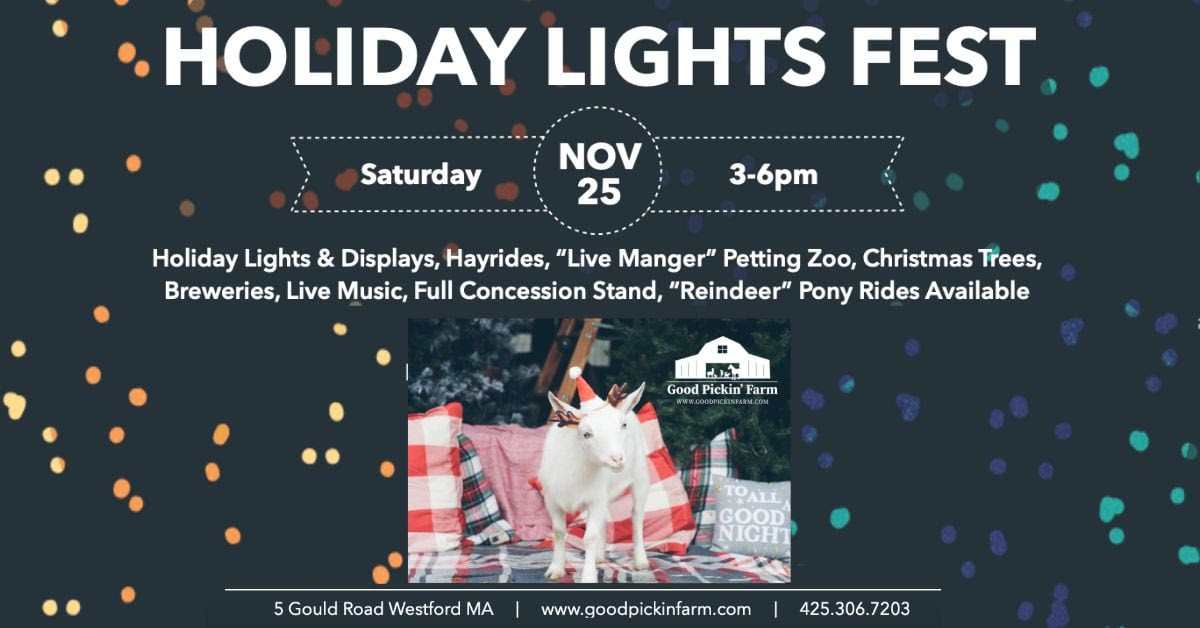 ---
Winter Farm Nights
Walk through the holiday lights and displays, snuggle with animals dressed in holiday costumes, go for a fun hayride with Buddy the Elf driving the tractor, listen to festive holiday music, have some cocoa and cookies, get cozy by the fire pits, make a craft and win some prizes at the games!

Winter Farm Nights are the "mini" version of the Holiday Lights Fest, where you can choose which activities you want to participate in. Winter Farms Nights will be held December 2, 9 & 16 from 3 - 6PM. Admission is $5/person and activities are $5/person each - purchase admission tickets online today!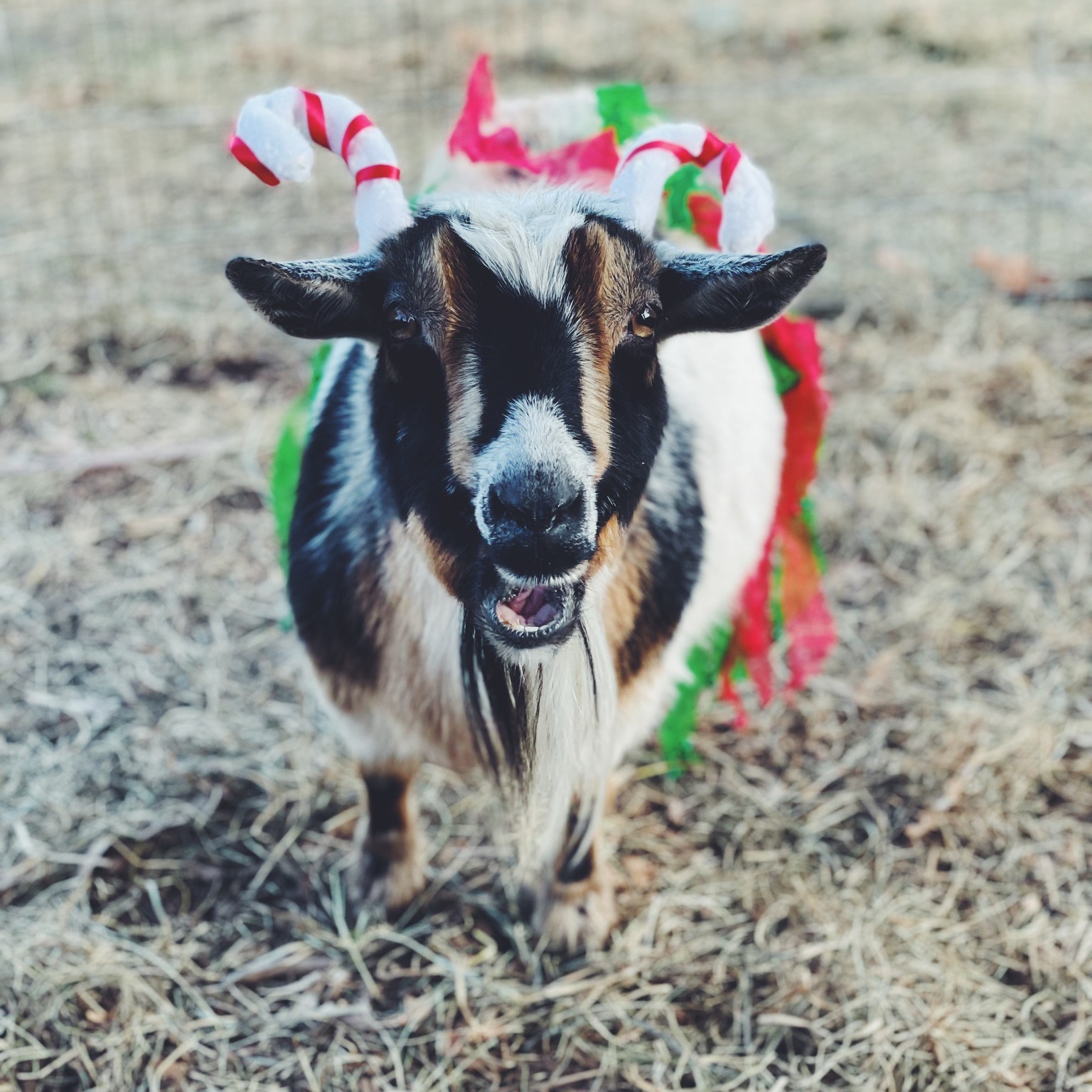 ---
Storybook Immersion Stroll
Join in on the Holiday farm fun with an interactive story walking through the farm reading "Christmas at the Farm" as you explore the grounds and meet animals! You will feel like you are inside its pages when you mirror the special activities. Immersion strolls will be offered weekends November 24th through December 23rd. Be sure to purchase tickets online and secure your timeslot!




---
Christmas Trees
Trees will be for sale at Good Pickin' Farm from 10:00 AM - 2:00 PM weekends November 24th through December 23rd. All trees are $85 and about 6 - 6.5" tall. Free Christmas Tree Delivery is available then purchased on 11-24-11/25 and are within 5 miles of the farm.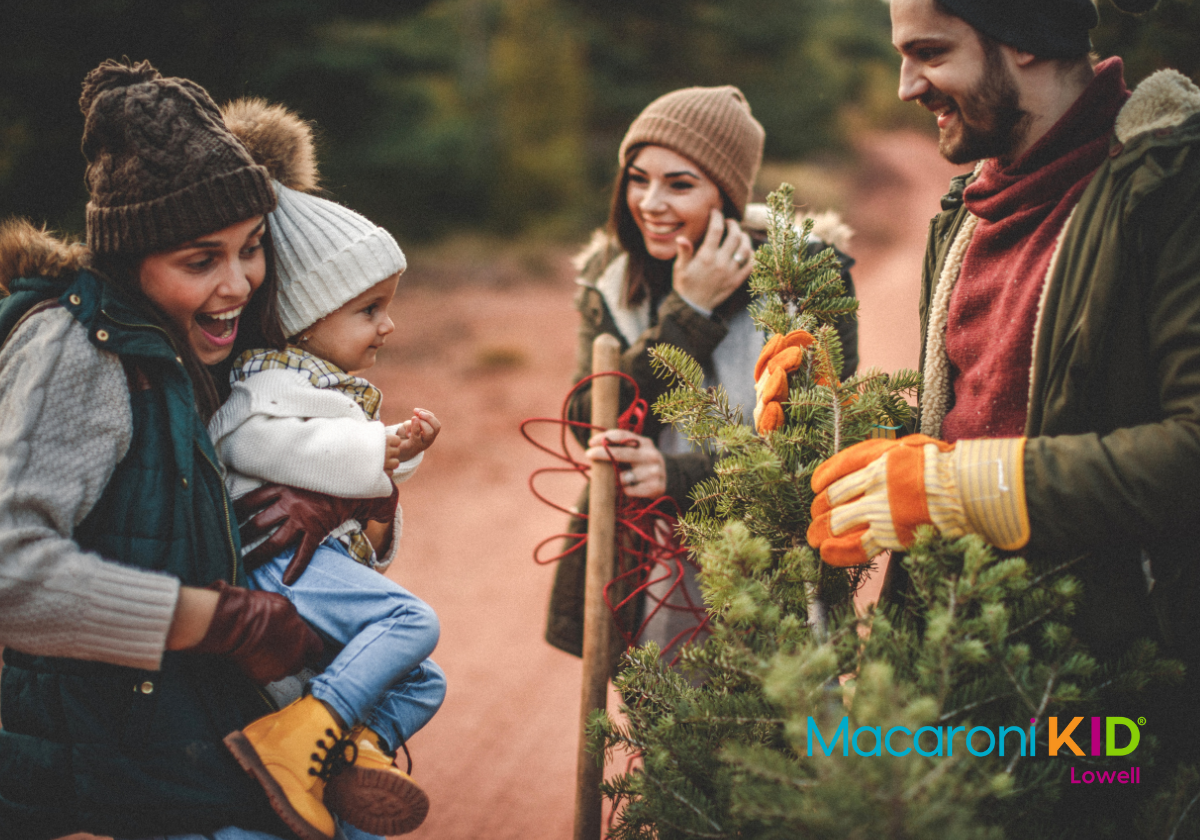 ---


Visit https://www.goodpickinfarm.com/ to learn more about Holiday Farm Events and all of their activities and educational programs!
Good Pickin' Farm
5 Gould Rd
Westford MA 01886
425-306-7203
Website: https://www.goodpickinfarm.com/
Email: hello@goodpickinfarm.com
Facebook: http://www.facebook.com/goodpickinfarm
Instagram: https://www.instagram.com/goodpickinfarm