Looking for Pick-You-Own Blueberry Farms throughout Greater Lowell?
See our Blueberry Picking Guide
Looking for a fun activity that gets the family outside? Experience blueberry picking at our small family farm in Dracut. Farmer Dave's has just under a thousand highbush blueberry plants at the Parker Road farm, nestled between Routes 110 and 113. This makes for easy picking for kids as well as adults of all ages. Children can stand in the shade of the blueberry bush while gazing and picking nature's delights. Make great family memories showing the kids how blueberries grow and taking home pints of delicious, sweet berries for snacking, pies and jams!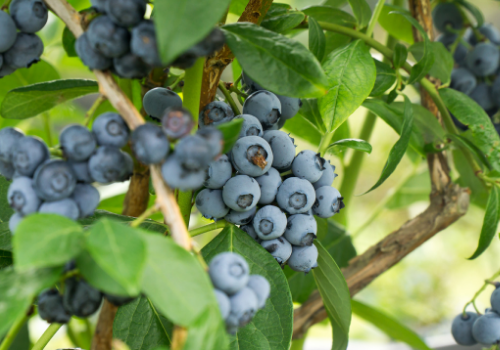 Before the farm on Parker Road became Farmer Dave's, it was a dairy farm and many of the fields were hayfields. Prior to planting the blueberry bushes the soil in the field needed improvement. Over a period of 2 to 3 years, cover crops were planted and plowed under as well as compost being added. Wood chips were then spread and were turned into the soil. Blueberries do best with a more acidic soil that is rich in organic matter. Wood chips are added each year and allowed to decompose which increases the amount of organic matter, lowers the pH, gives lightness to the soil and improves drainage. The blueberry bushes were planted in 2009 and settled in and grew in their new home for 3 to 4 years before the farm was able to pick in any volume.
Now the reward is a beautiful and healthy blueberry field that has 7 different varieties of blueberry plants. Farmer Dave's grows Reka, Patriot, Chandler, Jersey, Bluecrop, Liberty and Aurora. Multiple varieties stretches the short New England growing season as much as possible.
Interesting Blueberry Facts:
Blueberries are one of the only foods that are naturally true blue.
Although blueberries have been eaten for thousands of years it is one of the only commercially available fruits native to North America.
Blueberries come out on top as having the most antioxidant benefits among fruit.
Blueberries were called star fruit by Native Americans. Take a peek at the blossom end of the berry.
Pick-Your-Own blueberries has begun!
Picking continues Tuesday through Sunday 9 AM - 5 PM. Last admittance to the fields is 4:30 PM. Days and times vary based on picking conditions. Check website or Facebook for details before visiting.
Join us at the farm!
Check thier website for picking details and conditions: https://farmerdaves.net/site/farmer-daves-farm-pyo-experience/ and email any questions to farm@farmerdaves.net.
Check out our Vegisode: All About Blueberries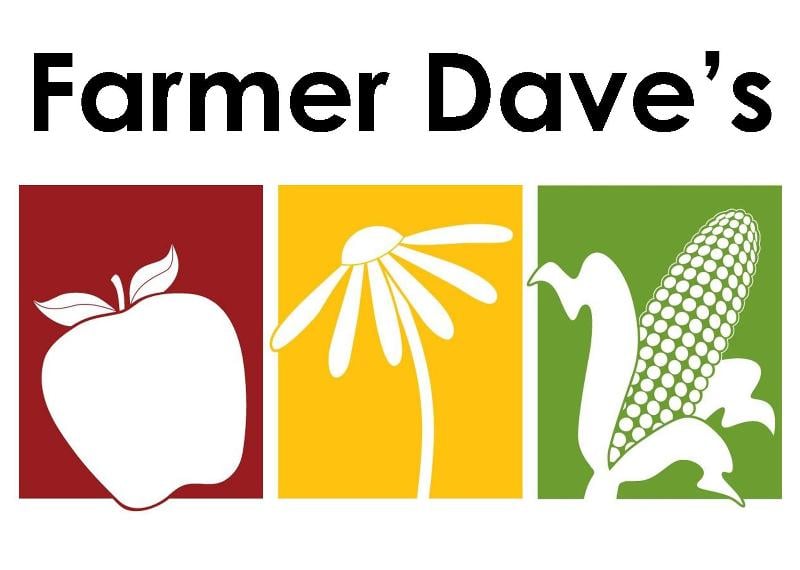 437 Parker Rd
Dracut MA 01826
Website: http://www.farmerdaves.net/

Facebook: https://www.facebook.com/davesyourfarmer/

YouTube: https://www.youtube.com/channel/UChSA_T5HaGKUI54wUuZ-IUg