Are private lessons the right fit for your child?
Free Lesson Day at Indian Hill Music offers ages five and up the chance to explore an instrument for free!
Saturday, January 29, 2022 9 AM to 4 PM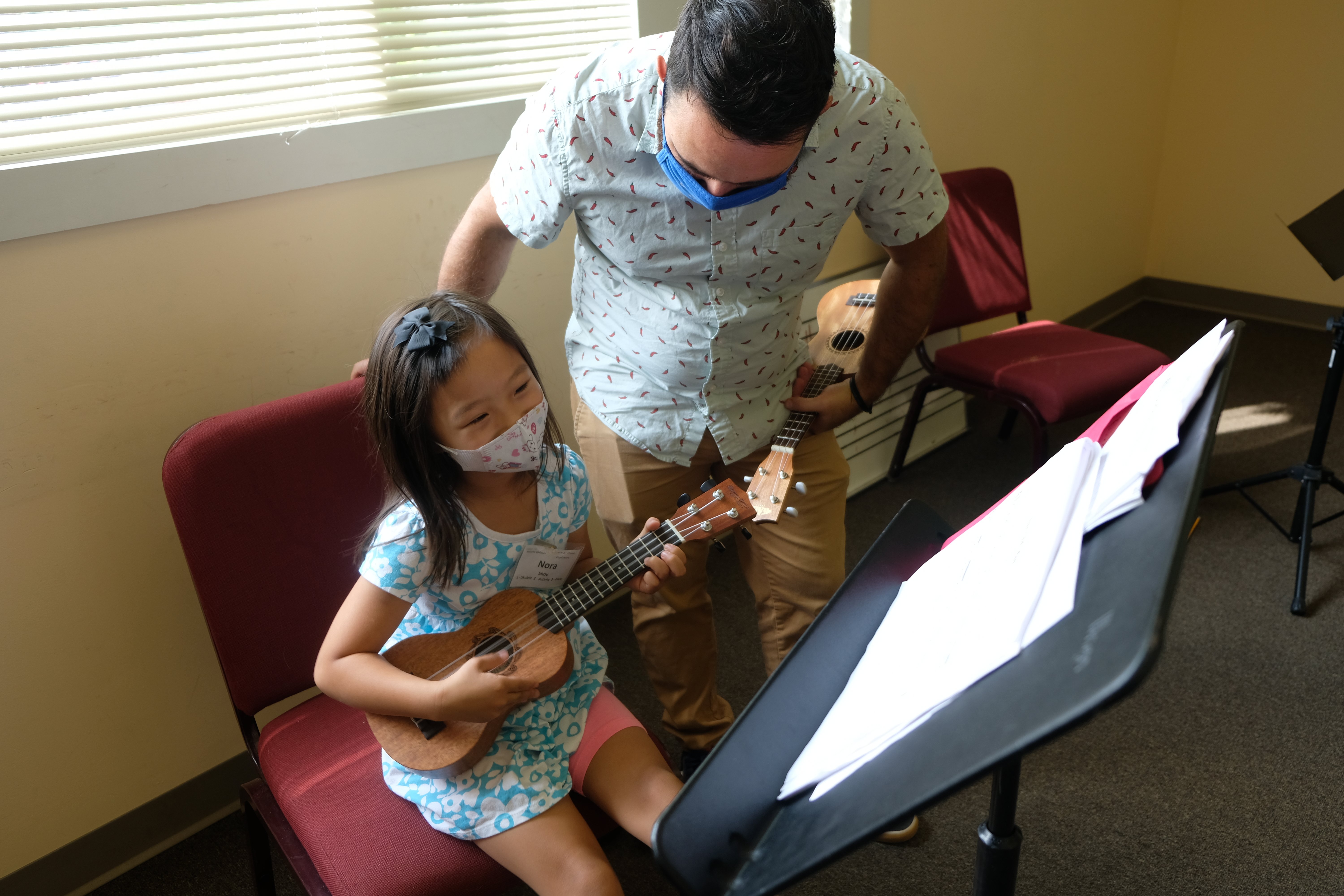 One of the joys of parenting is introducing your child to new experiences and seeing where their interests will take them. At Indian Hill Music, the Littleton-based music school's annual Free Lesson Day gives musically curious children and adults the opportunity to experience a 30-minute private lesson with one of the school's outstanding faculty on one of a variety of instruments.
Sign up online through January 22 for this free community event! Spaces are limited, so don't delay.
No instrument? No problem. Indian Hill Music will have instruments available for piano, string, guitar, ukulele, and drum lessons. You may bring your own string, woodwind, or brass instrument or borrow a quality sanitized instrument for your free lesson from one of the school's vendor partners: Bridges & Bows Violin Shop and David French Music.
COVID-19 protocols are in place for Indian Hill Music programs. View current policies and updates.
This event is sponsored by Main Street Bank and the Mass Cultural Council.

36 King Street, Littleton, MA 01460 | (978) 486-9524