The Old Man and the Old Moon is magical from start to finish! This one-act show at The Umbrella Stage Company features a high-energy, multi-talented ensemble cast. As they present a mystical tale, these talented artists act, sing and play multiple instruments. It was a delight to watch the story unfold and see their talent shine.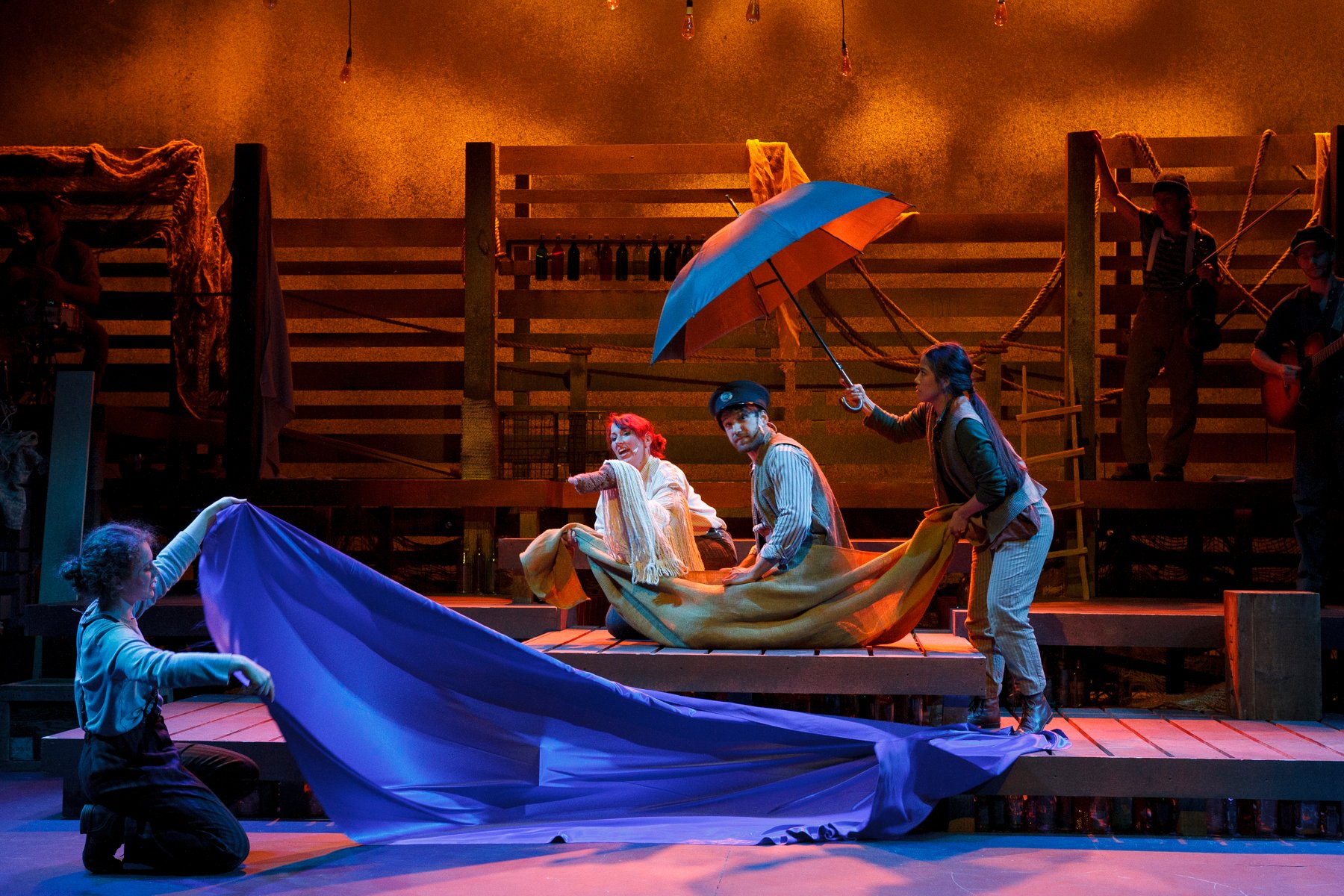 The Old Man has refilled the moon's light every day for as long as he and his wife, the Old Woman, can remember. One day, she hears a mysterious tune, which causes her to remember their early days. She sails away to find the source of the music, and the Old Man follows her. He makes his way to town, then on to a boat, and then through various exciting adventures as he tries to catch up to her. Eventually, he discovers the source of the song and remembers where their life together first began.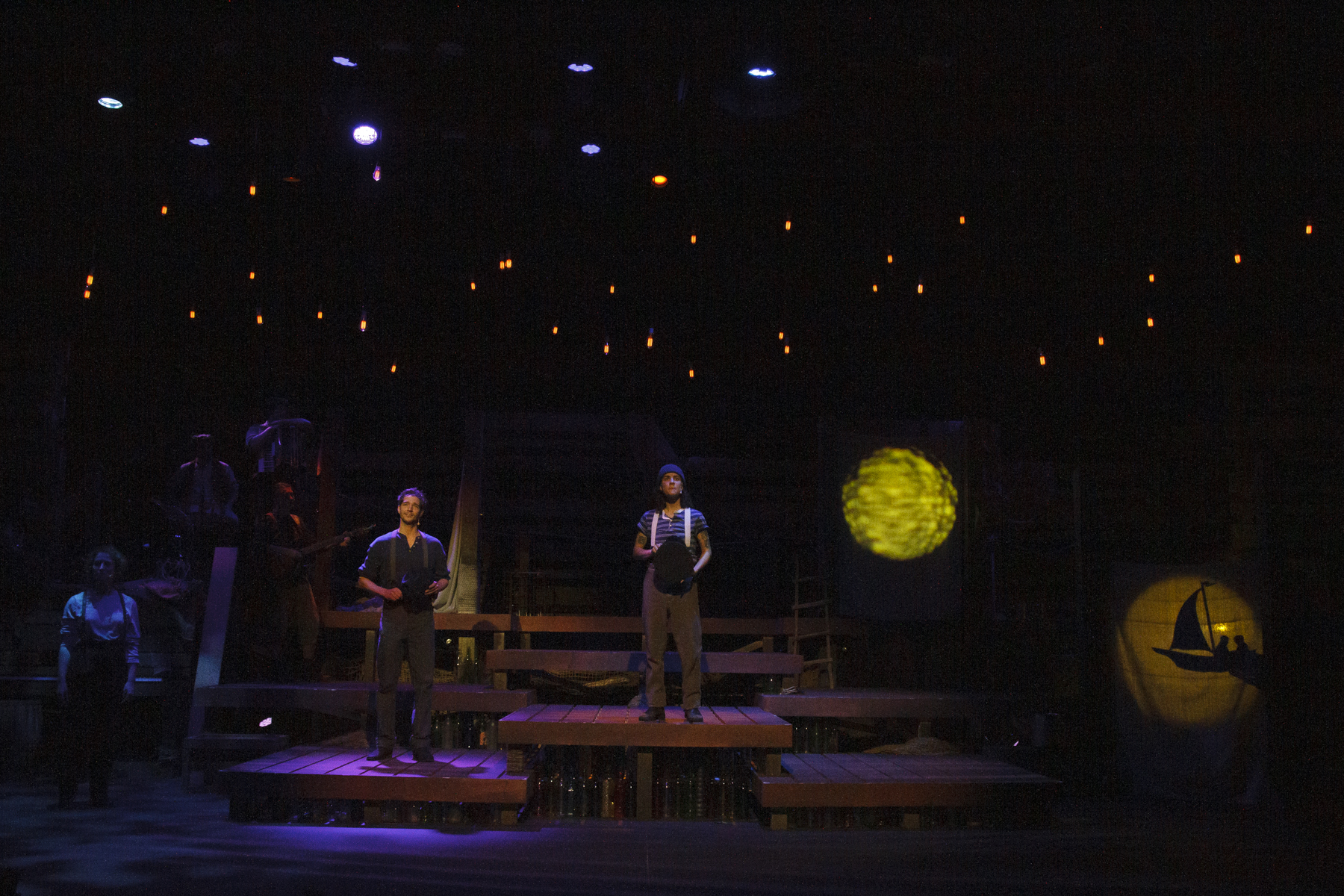 The ensemble cast does a beautiful job creating a town, a boat, a bar, and a number of seafaring adventures on the simple stage set, using props, shadow puppets and lighting. Their energy and talent was a joy to watch and made me so happy to be back in a theater again. The Umbrella Stage Company's new theater is small and very comfortable, with seating at less than half-capacity due to Covid. Being so close to the stage meant that I felt fully involved in the tale and carried along with the energy and music.
The show is appropriate for families and probably best for children age 8 and up due to some mildly scary scenes and storylines. There are some flashing lights and loud sound effects, which may be disturbing to those with sensory issues. There are two matinee performances remaining, on Sunday November 28 at 3 PM and Sunday December 5 at 3 PM. The evening performances on Friday November 27, Thursday December 2, Friday December 3 and Saturday December 4 start at 8 PM and finish at 9:30 PM. Use code MOON10 when purchasing online at https://theumbrellaarts.org/TOMATOM or by calling 978-371-0820 x209.
Note that all attendees MUST provide proof of vaccination or a negative test and must wear a CDC-approved face mask. Please see the detailed policy at https://theumbrellaarts.org/production/old-man-and-old-moon and don't forget! I did forget but happened to have my vaccination card on me since I had just gotten the vaccine booster. I'm so glad I did because this show is not to be missed!
I was provided with free tickets to experience the show. No other compensation was provided, and all opinions are my own.
40 Stow Street
Concord, MA 02474
(978) 371-0820
Email: info@theumbrellaarts.org
Website: https://theumbrellaarts.org/