Gotta Dance is proud to offer Dance Instruction to all ages and levels. Classes include Acro, Ballet, Broadway Jazz, Contemporary, Creative Dance, Hip-Hop, Jazz, Line Dance, Lyrical, Tap, Musical Theatre, and Zumba. We also offer an extensive adult program. Our classes are designed to develop confidence, self-expression, creativity, discipline, motivation, and teamwork in a fun, nurturing environment. We are dedicated to providing each student with opportunities to accomplish personal growth and individual goals. Our Faculty strives to share their passion, education and expertise in the Performing Arts.
In addition, Gotta Dance is a studio which emphasizes the development of well-rounded dancers. We offer serious dance students opportunities with our Performing Dance Companies and Competition Teams providing them with the unique opportunity to perform at well-known venues and competitions throughout the year.
"Gotta Dance is an amazing studio. All the teachers are so passionate about their work and the students. I have been dancing for 11 years and couldn't picture being any where else. It's a second family for many of us." - Leanne Mathews via Facebook
Visit their Open House on Thursday September 9th 6-8 PM!
Or email ksgottadance@yahoo.com or call (978) 671-0400 for information or to register.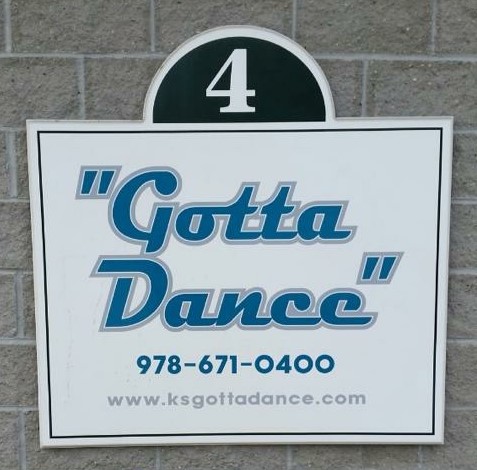 Gotta Dance
101 Brick Kiln Rd #4
Chelmsford MA 01824
(978) 671-0400
Email: ksgottadance@yahoo.com
Website: http://www.ksgottadance.com/
Facebook: https://www.facebook.com/KS-Gotta-Dance-405814849430087/
Instagram: https://www.instagram.com/ksgottadance/
YouTube: https://www.youtube.com/channel/UCNbP6WUNPZjm6oxYrYQ1-mQ