When you want to go 'out' as a couple, what do you do? In our family, we have typically relied on Grammy (thank you, Mom!) and that means coordinating multiple schedules in advance. I always wondered how great it would be to just go out and have someone watch the kids - but who? How? Do they have experience? Will they keep my children safe? Will they be able to handle my two kids?
I was presented with the opportunity to learn more about College Nannies + Sitters and I was very curious. And I was ready to try something new. In the past, we have only had family watch the kids or a friend watched one while I was at an appointment with the other.
I checked out the website for College Nannies + Sitters and had an extensive phone call with the team, so I found the answers to the questions I had.
They offer ongoing training to their Nannies + Sitters
Background checks at the city, county, state, and federal level
They will share details about my kids' interests (so they arrive ready to engage!)
Flexibility - although we don't need a sitter or nanny every week, we could still do something once a month
Before our planned date night, I talked to the kids about what was going to happen. Mommy and Momma were going on a date night. Grammy had plans to be out as well. But we planned a great night with a special friend, pizza and playdate!
I completed a few forms (all online, which was very easy), including contact information, allergies, and a list of things the kids enjoy (in our case dinosaurs, trucks, drawing, playing outside). She arrived with a fun bag of surprises and the kids were so excited! We set up a picnic blanket outside with some of their own toys that they chose to share with their new friend.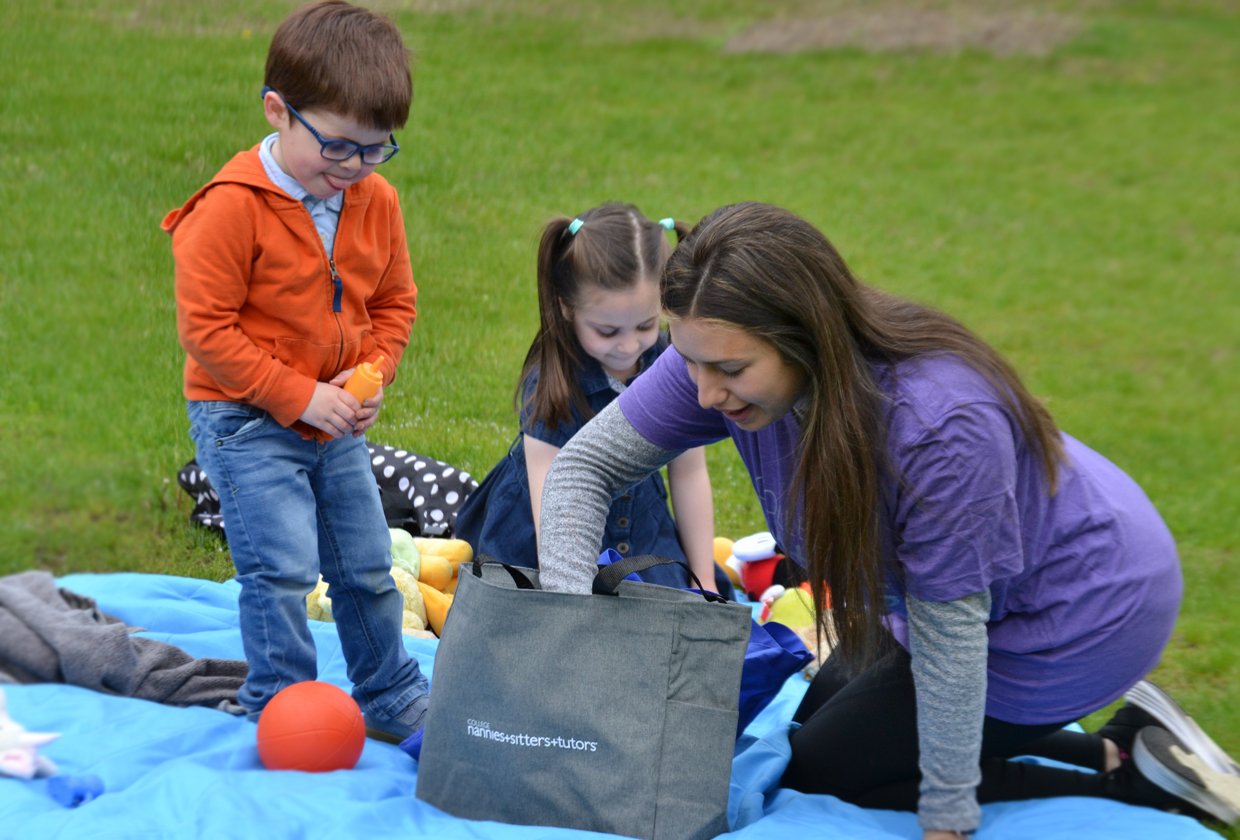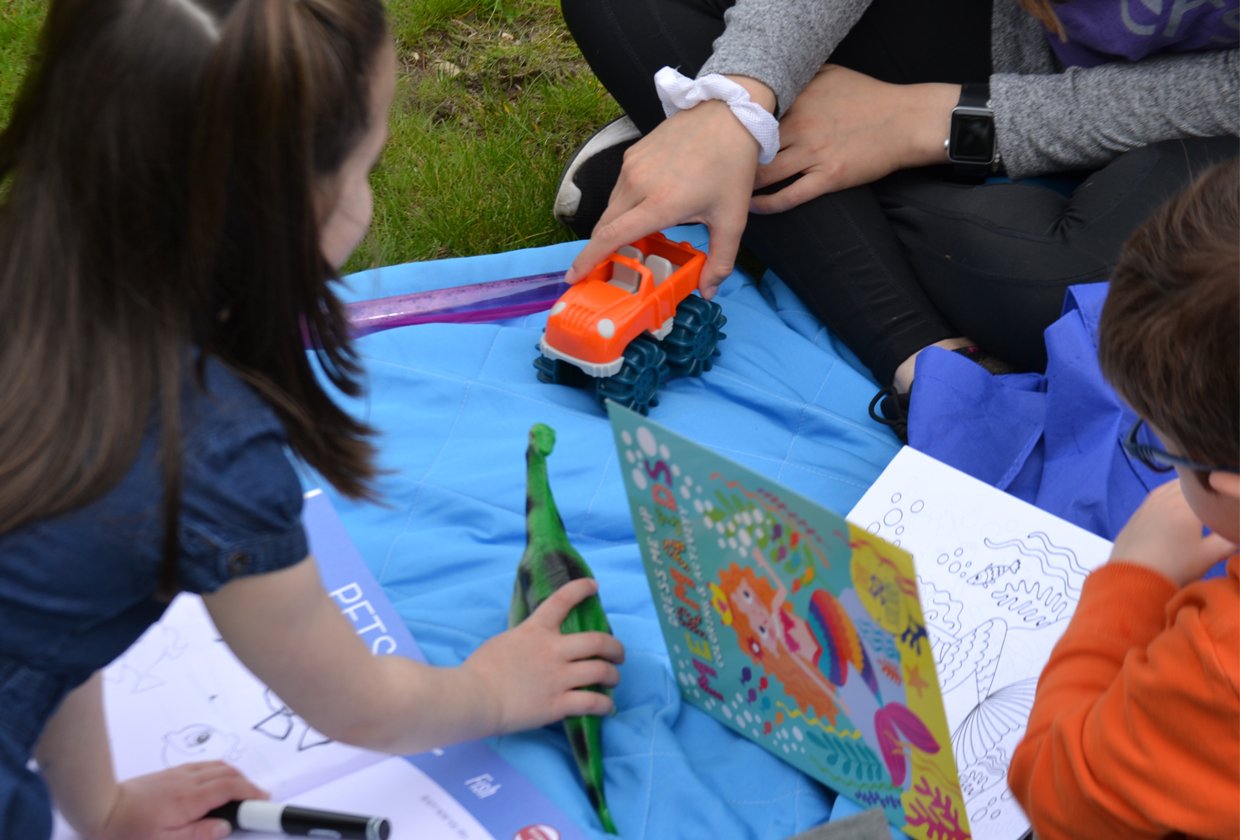 My kids LOVE being outside. Luckily, the rain held off and the kids were able to spend the first hour or so outside before dinner. Since this was our first time using a sitter we didn't know, it was a great opportunity to watch them interact before we left.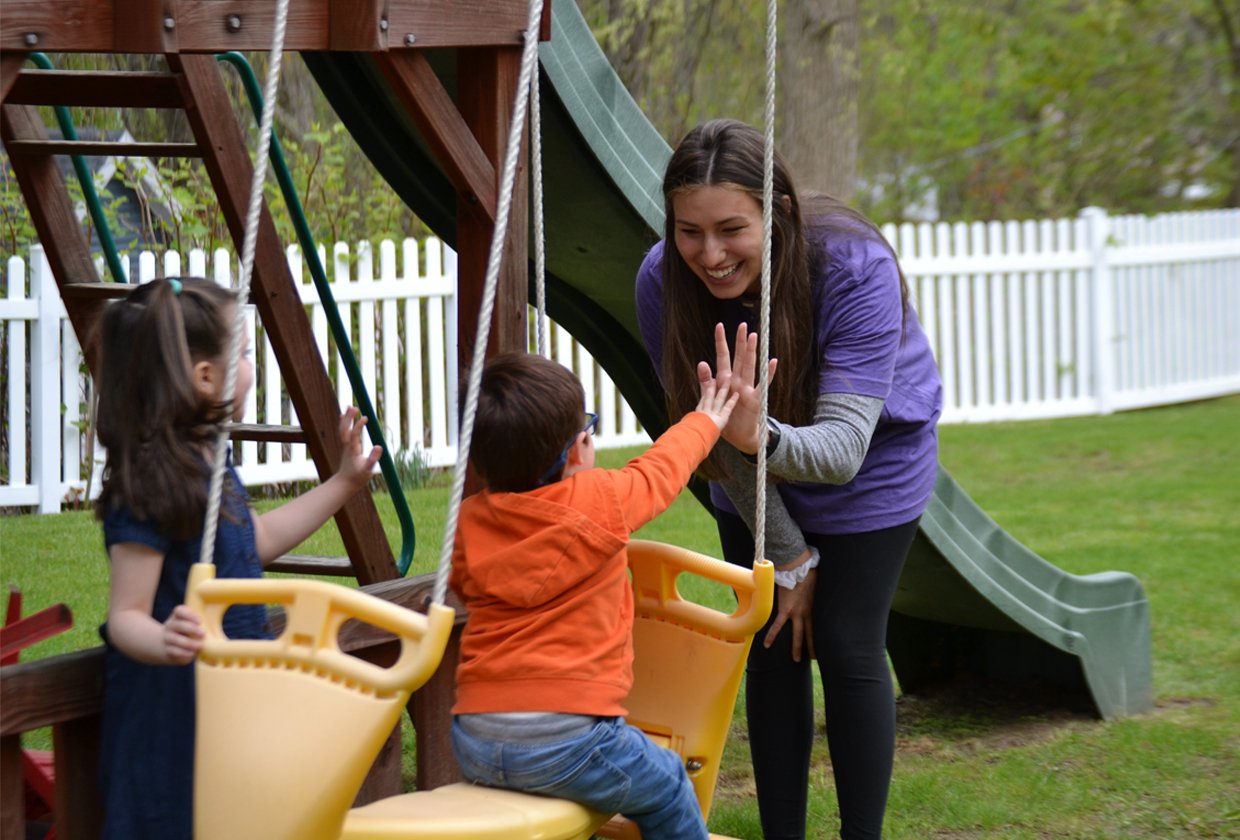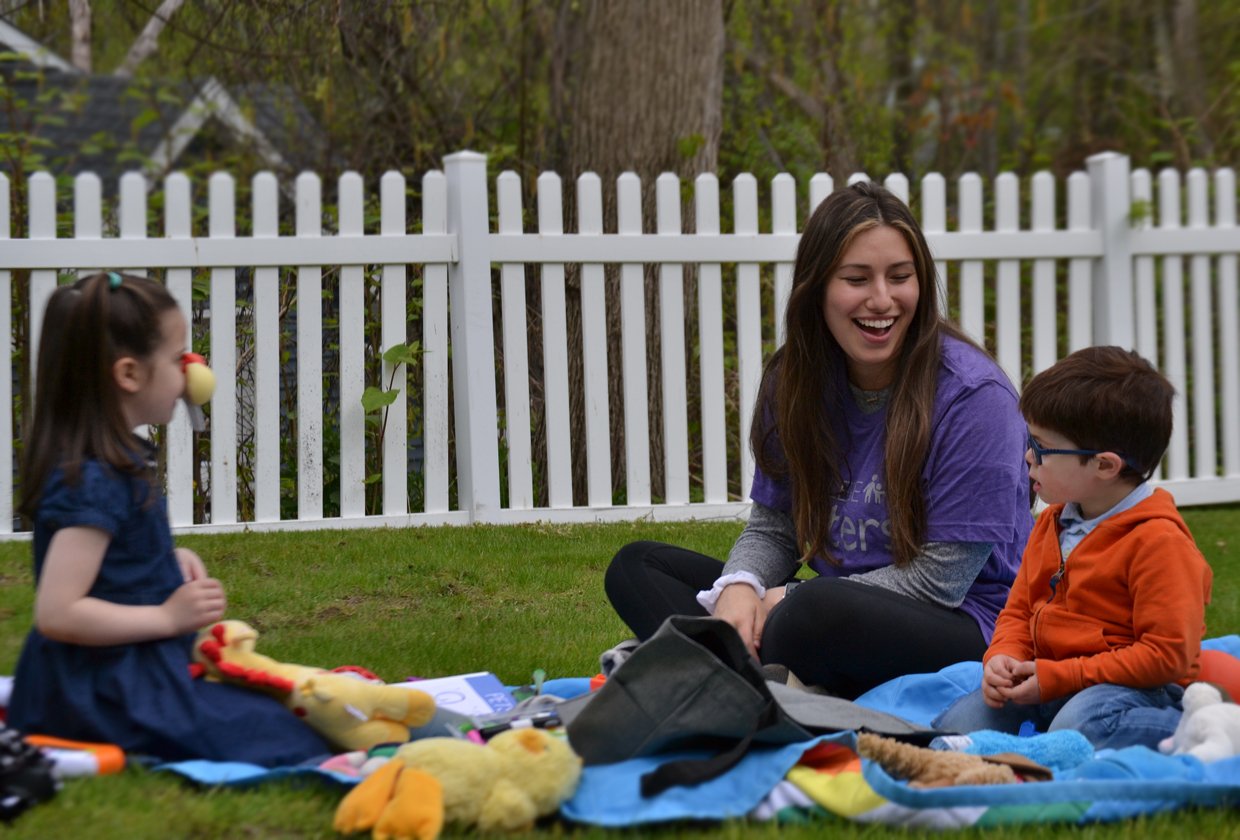 They were all having so much fun, the kids barely noticed we were leaving. My son caught on and said he wanted to follow Mommy, but Jade stepped right in with a fun toy distraction. They played photographer, some wiffle ball, played on the swing set, and even blew some bubbles.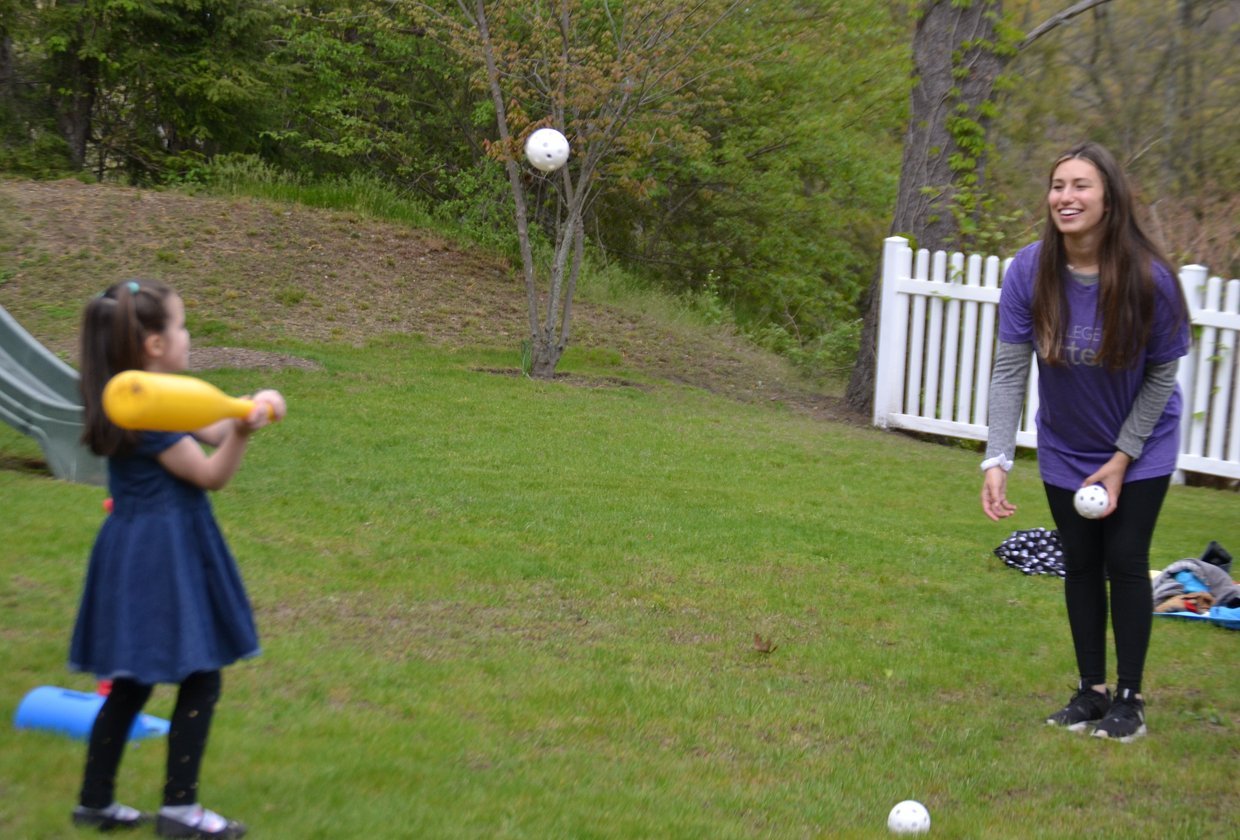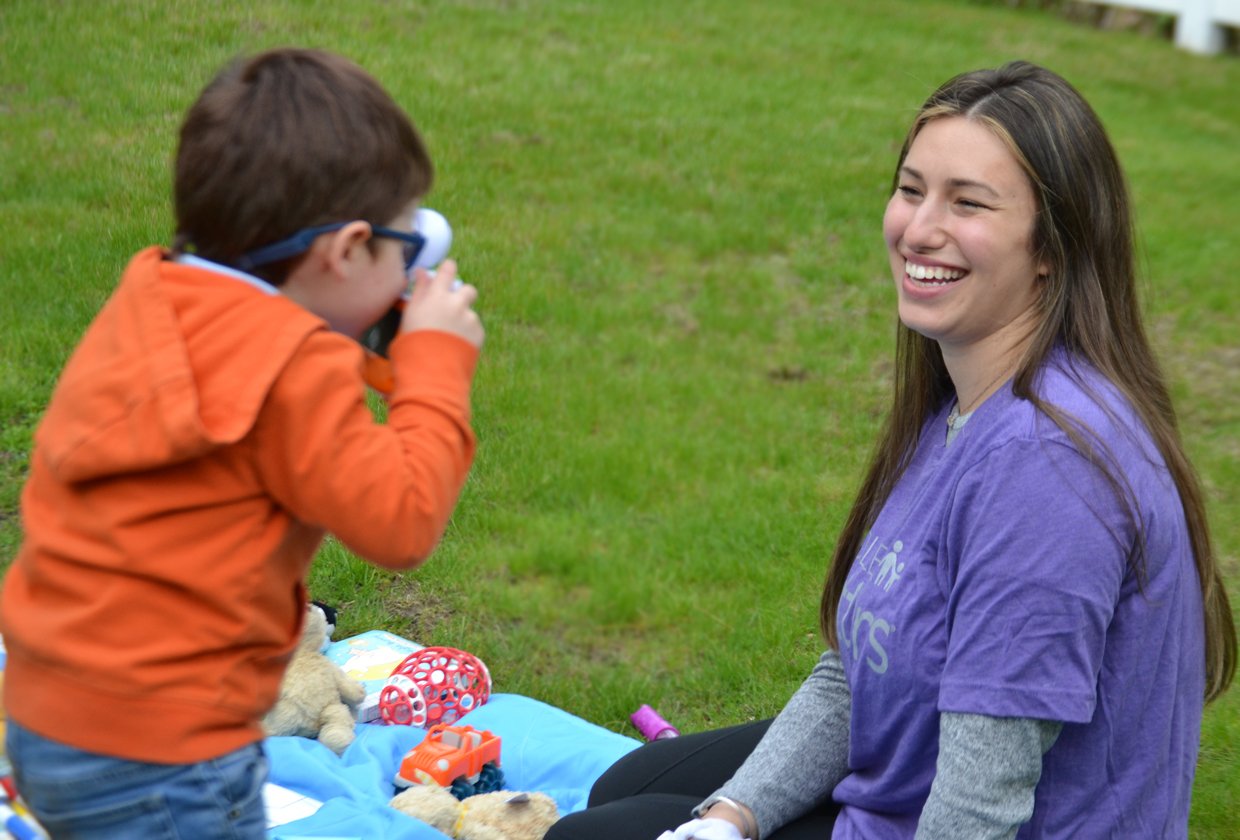 When it was time to go, the kids gave her a great goodbye dance when she left. As we prepared for bedtime, they asked when she'd be back - that's a great feeling! As part of our sitter schedule for the night, we included getting ready for bed (jammies and brushing teeth) and then having some quiet time with a movie and books. Depending on your needs, the sitter can do what works for your family based on your schedule and how late you'll be out.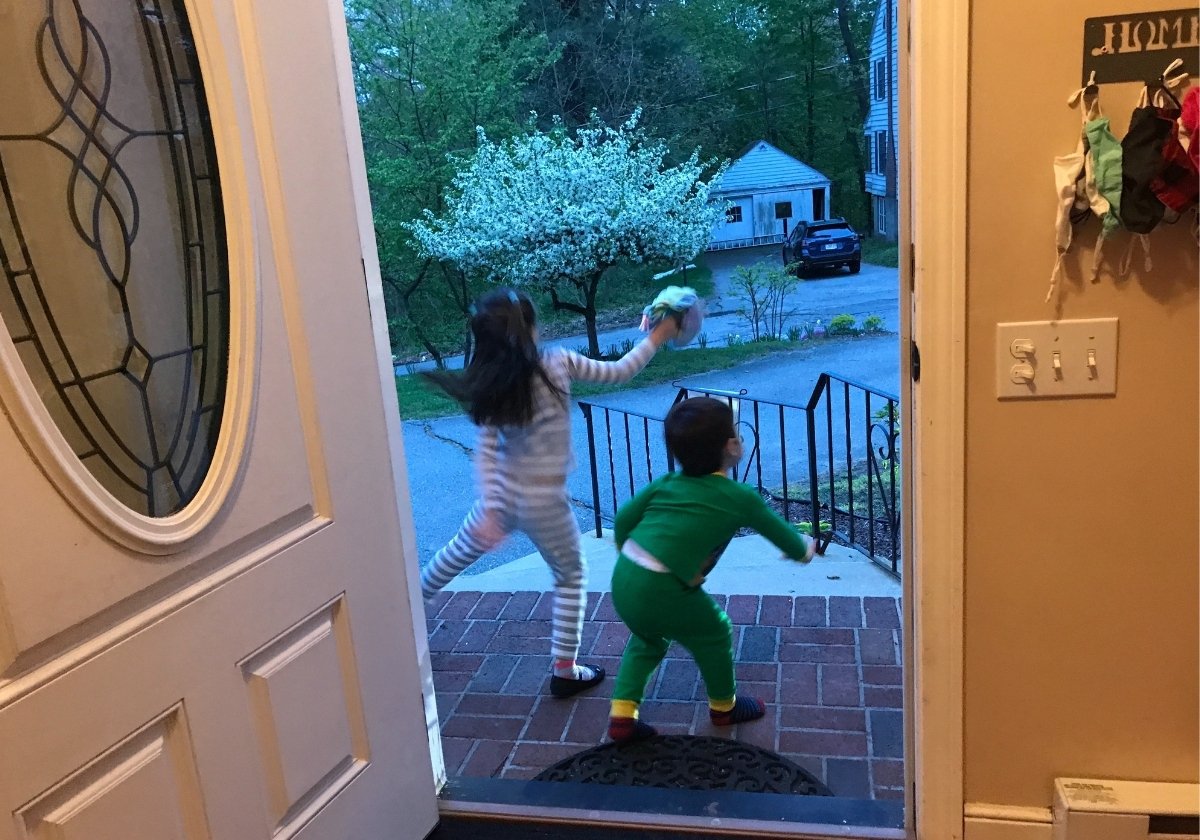 After we said our goodbyes and the kids were in bed, we found "The Sitter ReportTM" on the dining room table. It was just about the time we said, "Wow, seems like they had fun! I hope they were good!" This little note had details about what they ate, creative play, and any special notes. It was a little piece of reassurance that they were well-behaved.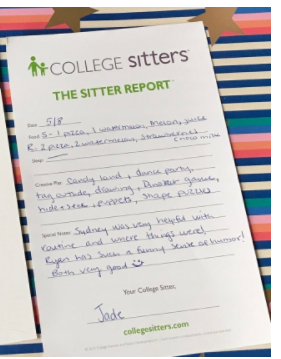 College Nannies + Sitters has a network of staff throughout Massachusetts - and across the country. I encourage you to check them out and make a date night - we all deserve that!
Facebook ~ Instagram ~ Twitter
I received compensation in exchange for my honest review of the service. All thoughts and opinions are my own.