Fun World Language Academy is enrolling now for their summer IN-PERSON program in Spanish.
Children age 6 to 9 will enjoy a part-time program at the Roudenbush Community Center in Westford
Professional and fun teachers will share an entertaining curriculum designed to enhance everyday vocabulary use
Registration closes on May 25. Please register early!
Classes will be a minimum of 7 students and a maximum of 10.
Cost is $169 per week for 9 hours of instruction over 3 days.
Children will have the opportunity to play, make new friends and socialize, while learning a new language. You'll be surprised how quickly children learn a second language at this age!
Masks will be required and health precautions will be followed.

Program is on Tuesdays, Wednesdays and Thursdays from 9 AM to 12 PM. Choose one or more of the following weeks/schedules: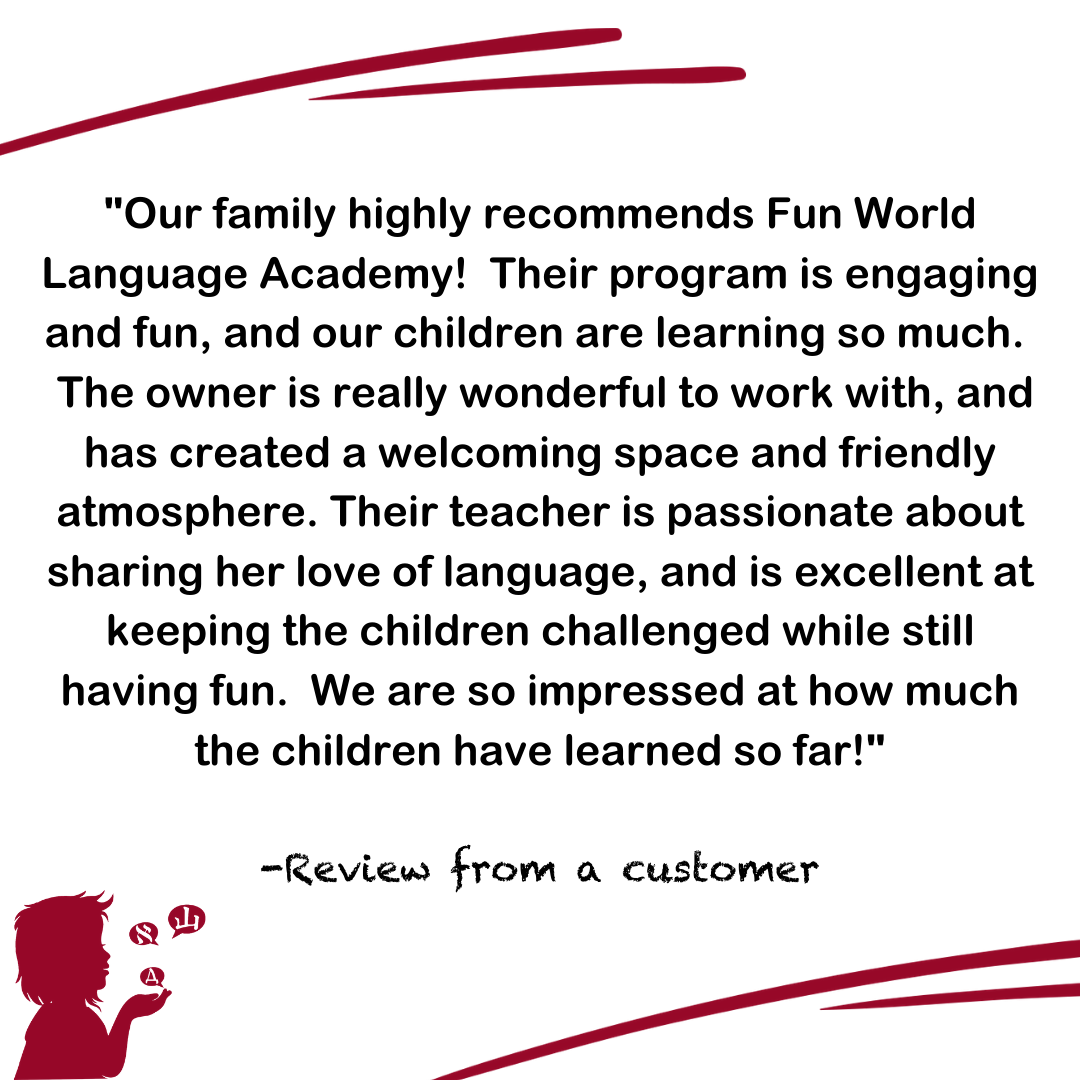 We at Fun World Language Academy firmly believe in the benefits of bilingualism and we strive to bring them to our community with our affordable, yet high-quality program.
Our classes will be offered online-only until further notice. For those of you who have participated in our online programs already, you know that this doesn't compromise the quality of teaching at all. On the contrary, a lot of parents have told us that we did even better than their kid's school classes, because we kept it interactive. We are still learning, like all teachers these days, but we are also confident that our offering is super high-quality and will be a memorable experience for your child and/or yourself.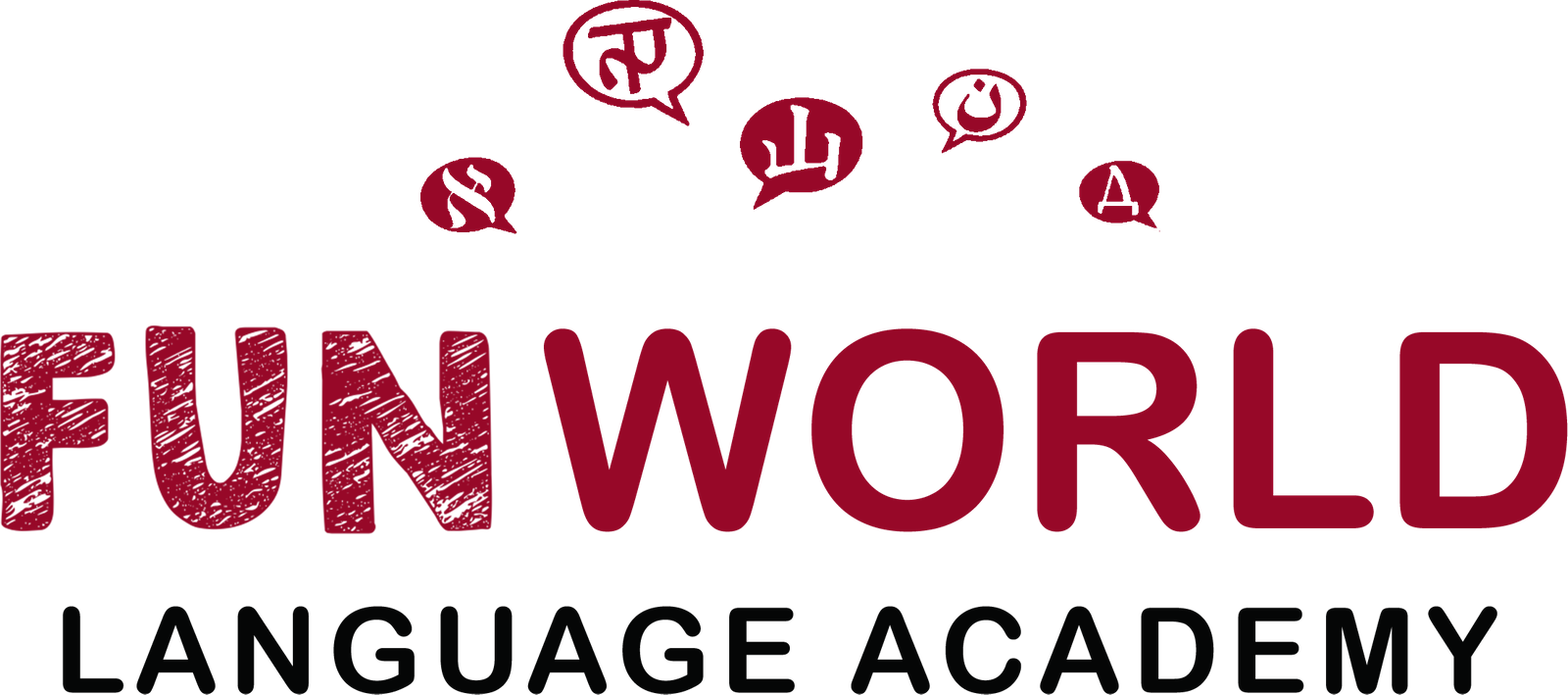 Fun World Language Academy
Westford MA 01886
617-283-2440
Email: Silvia@FunWorldLanguageAcademy.com
Website: www.funworldlanguageacademy.com
Facebook: https://www.facebook.com/FWLanguageAcademy/
Instagram: https://www.instagram.com/funworld_language/