If you're looking for unique Valentine's Day gifts this year, these adorable heart shaped crayon valentine's hearts are a simple, fun, and affordable idea. Plus it's a fun activity for the kids, so it's a two-for-one in my book!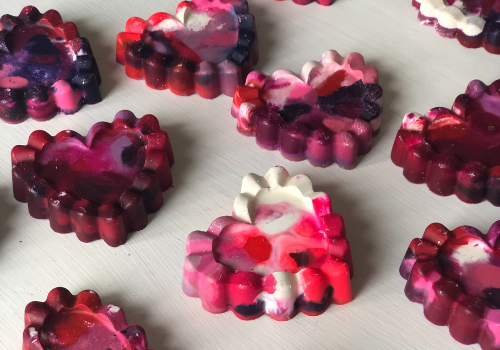 Heart Shaped Crayons
What you'll need:
Used crayons (you will need quite a few)
Silicone heart molds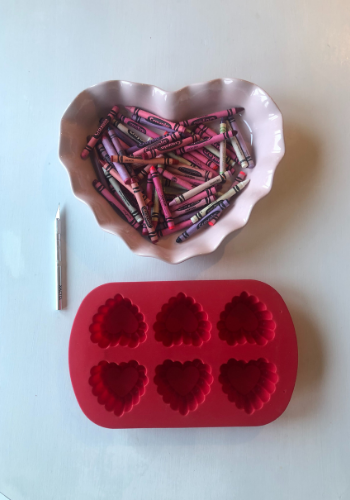 Instructions:
Preheat oven to 250 degrees.
Peel crayons from wrappers.
Break crayons into small pieces (no bigger than ½ inch long).
Place crayons into molds and place molds on a baking sheet.
Place the baking sheet in the oven for 20 minutes.
Cool for 4-6 hours. Or place in freezer for 30 minutes.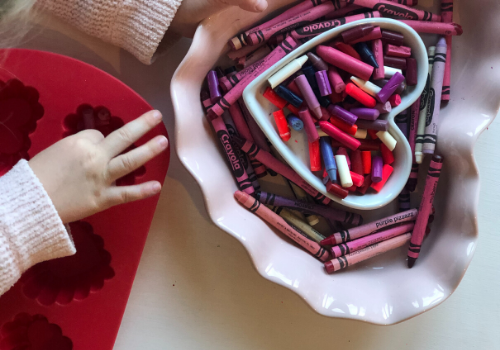 You can make your hearts with any combination of colors! These make a great, easy Valentine's gift for classmates and friends, or simply as a way to recycle old crayons around your own house.
Bonus: Make sure to check out Macaroni Kid's adorable FREE printable Valentine's your kids can share with friends and family!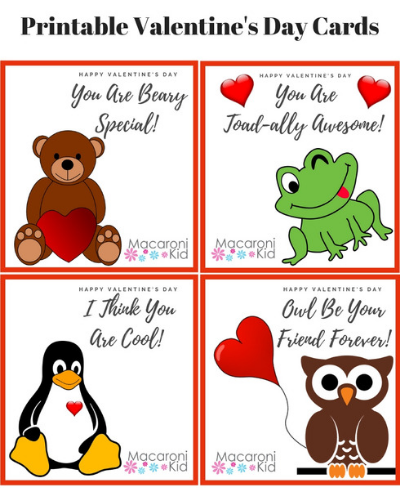 Melissa Basgall is the publisher of Macaroni Kid Downtown/South Kansas City, Kansas.