My family lost a dear friend to cancer last night. He was my husband's best friend growing up, and they stayed close over the years. My youngest son is named for him. Sam was the kind of guy who lived life on his own terms. He was wickedly funny; you never knew what he'd say next. (The day before my wedding, he called my parents, looking for my husband, and left a message to say he was his parole officer. Classic Sam.)
He embraced life and squeezed enjoyment out of every day and every interaction with anyone he met. Twenty years ago, he tried skydiving on a dare and loved it; over the years, he did hundreds of dives. He bought a motorcycle 10 years ago and toured most of the country with his girlfriend. When my husband went off to college, Sam got his GED and worked hard to find his niche. He ended up co-founder of a successful software consulting company.
Sam and his namesake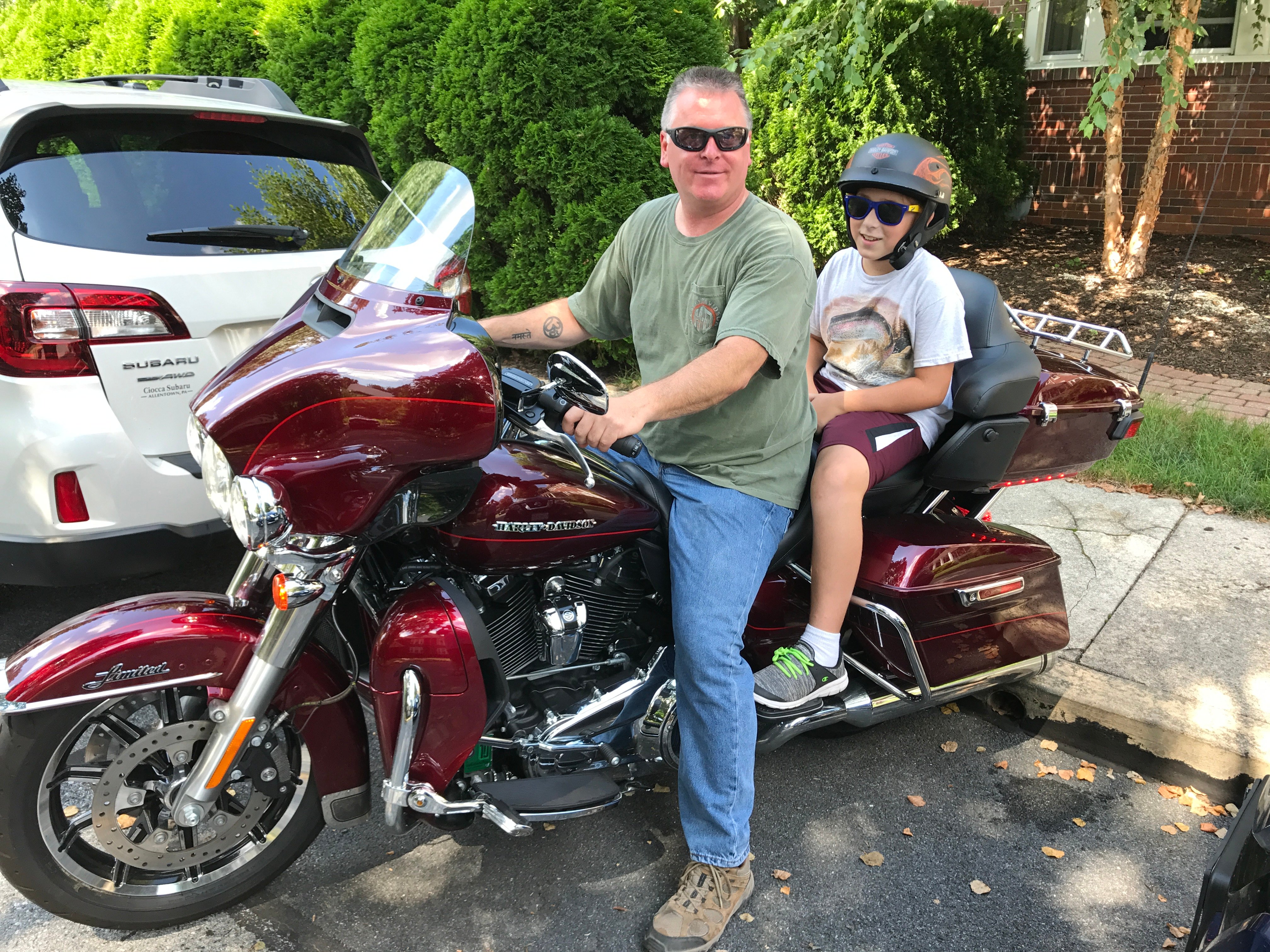 Sam found joy in life, in any situation, and made life joyful for others. He sent silly texts out of the blue. He was always up for an adventure and filled each day with good times with friends. He didn't worry about the cost or what others thought, and he was amply rewarded with success and many friends.
My nature is to be rather quiet and retiring, to stay home, to shy away from new situations and new people. But you know what? We only get one life. Days will pass, and it all may end sooner than I think. In Sam's honor and memory, I would like to try to make the most of every day. Yes, it's hard right now with Covid, but I can still get out and try new things -- snowshoeing, nature photography, horseback riding -- or I can find new experiences at home, such as learning Arabic, starting a flower garden, or doing yoga. For me, it's always been "I'll do that when... [I lose weight, the kids go to college, the house is clean, I have time, my to-do list is done]." Well, that day has arrived. I've lost weight, who knows if the kids are going to college, the house is clean enough, and my to-do list will NEVER be done. Years are passing and there's so much I want to do, so many places to visit, so many things to try and good times to have. Let's all try to squeeze joy out of every day.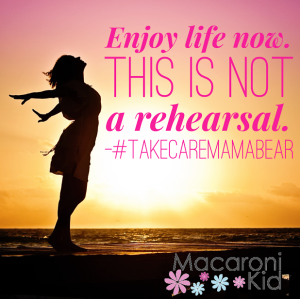 Barbara