Let's take our kids back in time .... back to the '80s and '90s, baby! Movie nights are a favorite in our family and I love that my kids are old enough now that I can start to introduce them to the movies that were my favorites growing up.
I knew I was missing some great classics though, so I asked our Facebook followers and other Macaroni Kid publishers to help me to come up with this list of great family movies from the '80s and '90s.
This is certainly not all of the great family movies from those decades, but I think it's a great place to start!
Click on the photo below to download and print so your family can track your progress through the great decades of the '80s and '90s ... now let me just find my scrunchie.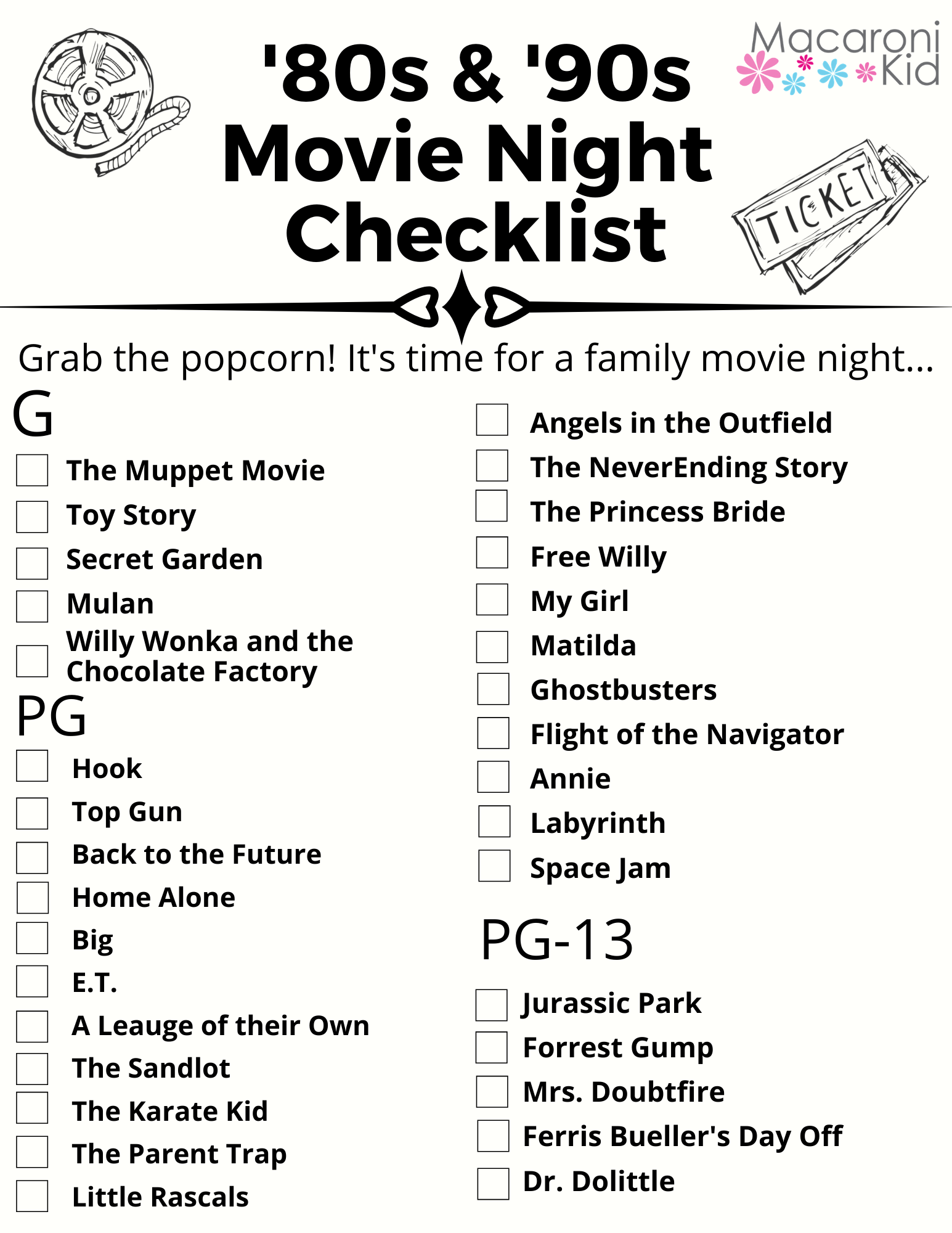 Melinda Larke is the publisher of Macaroni Kid Cherry Valley, Wash.