Father's Day is around the corner and what better way to celebrate than with a questionnaire that your kids can fill out about their dad. After all, they know him best!
We created this free Father's Day questionnaire printable to make it easy to capture your kids' thoughts about dad. We're sure you'll get some hilarious, insightful, and interesting responses!
We've left the back of our Father's Day printable blank so your child can draw a "daddy and me" picture.
This free Father's Day questionnaire is a gift sure to make him smile and warm his heart on Father's Day! Simply click on the image below to print out your own copy!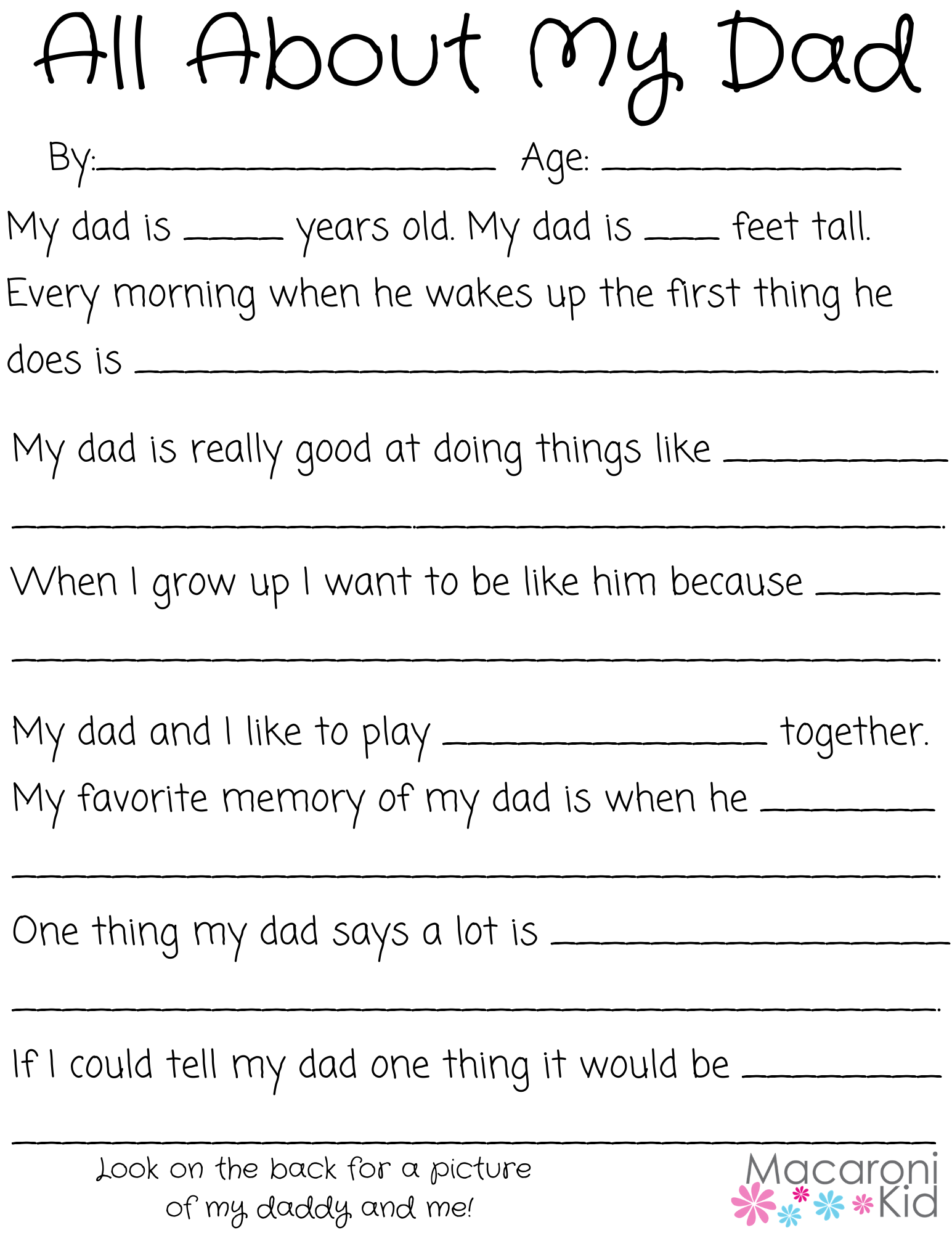 We hope this free Father's Day printable helps make your family's Father's Day extra special!
Toni Garcia is the publisher of Macaroni Kid Allendale-Hudsonville-Zeeland, Mich.
Lowell Macaroni Kid is a free weekly newsletter and website focused on fun family events and information in the greater Lowell area.
We gather together all kinds of local family events and activities each week, and add useful information about classes, family-focused businesses, book and product reviews, recipes, crafts, school and camp guides and more. We proudly serve 10,000+ families in Lowell, Dracut, Chelmsford, Westford, Tyngsboro, Dunstable, Littleton, Groton, Billerica, Tewksbury, and other surrounding communities.
Subscribe today to receive our email newsletter every Wednesday!
Follow us on Facebook, Instagram or Twitter.
Advertise with us to connect with thousands of local families!