Birthday celebrations are such a big thing for kids. So what do we do now that we can't gather for a party and need to stay home as much as possible? First, look at the positive side! In my experience, sometimes the birthday child gets a bit overlooked when there's a birthday party -- mom and dad are rushing around, managing everything, and the kids at the party are focused on playing and cake. Now that we need to stay at home, we have the perfect opportunity for the family to gather around and make the birthday child feel really special, to focus on what the celebration is about, and to shine the light on the birthday child all day long.
Second, don't make a big deal about having to cancel a birthday party or apologize that they don't get a birthday party with their friends. Your child will pick up on your mood and focus on the negative. Stay positive and emphasize how nice it is to have everyone home to celebrate their birthday all day.
Here are some ideas for birthday activities you can do for your child:
Balloon surprise
Start the day off with a special birthday surprise! Blow up a bunch of balloons (no helium needed) and scatter them on the child's floor, so the birthday child wakes up to a colorful surprise. Even better, close the door to their room and tape streamers in a crosshatch pattern on the outside door frame, then fill the space with more balloons. When they open their door in the morning (after wading through the balloons on the floor), they'll be covered with another huge batch of balloons -- and then have to break their way out through the streamers!
Image credit Veronica Leon
Decorations
Use whatever decorations you have or can make to decorate the main areas of your home or the spaces the child spends most of their time in -- for instance, the playroom or their seat at the kitchen table. Colorful buntings are easy to make from string and construction paper or wrapping paper. Pick up a birthday tablecover during your next grocery store run and tape it to the wall for a huge and colorful birthday message. (Staying away from the grocery store? Create your own sign with poster paper and markers.)
Bake together
Kids love to cook with mom and dad. Pick out a few special cake recipes and have your child choose the one they want, then make it and decorate it together. (Don't give too many cake options -- that will inevitably lead to a meltdown due to too many choices.) Add all the decor, colors, and extras that your child wants -- sprinkles, chocolate chips, multi-colored frosting -- now's the time to indulge them!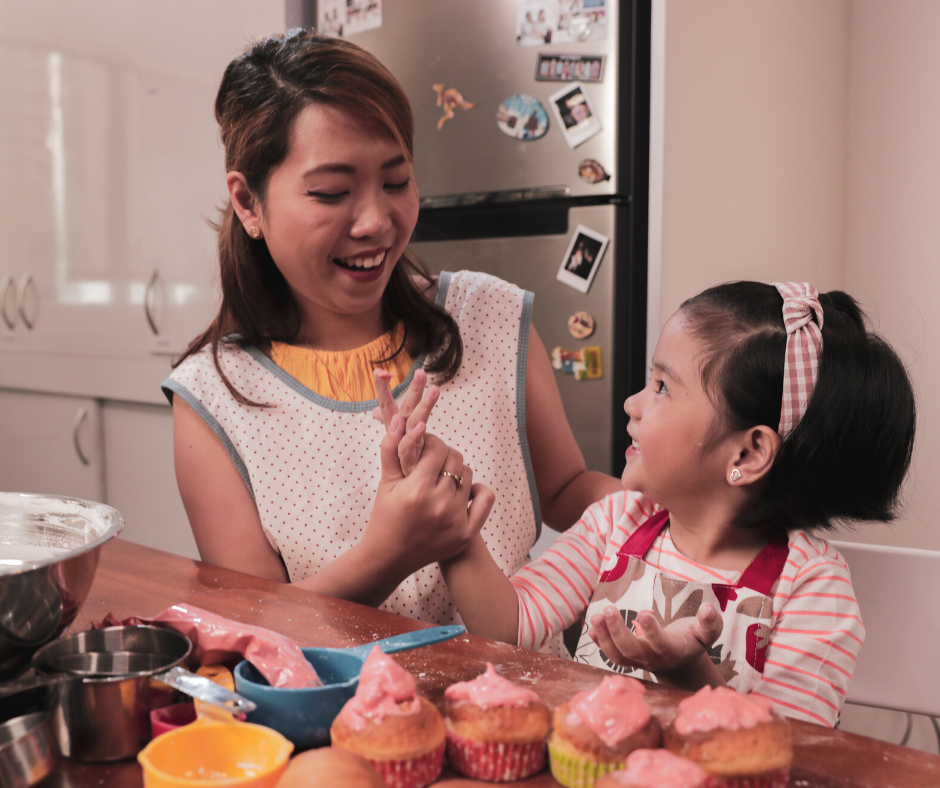 Create or play together
If your child would have wanted a creative party, such as a canvas painting party or a pottery painting party, create the same theme at home! Magic Brush Pottery in Tewksbury, Art Signals Studio in Maynard, Plaster Fun Time in Chelmsford, and Pinot's Palette in Lexington are all providing take-home painting kits. Get one for every member of your family and create your masterpieces together!
Would your child have wanted an active party? Use our Fun Online Resources to Keep the Kids Moving article to have a dance party! Koo Koo Kangaroo, GoNoodle and Kidz Bop have so many fun dance videos. Crank up the music and dance!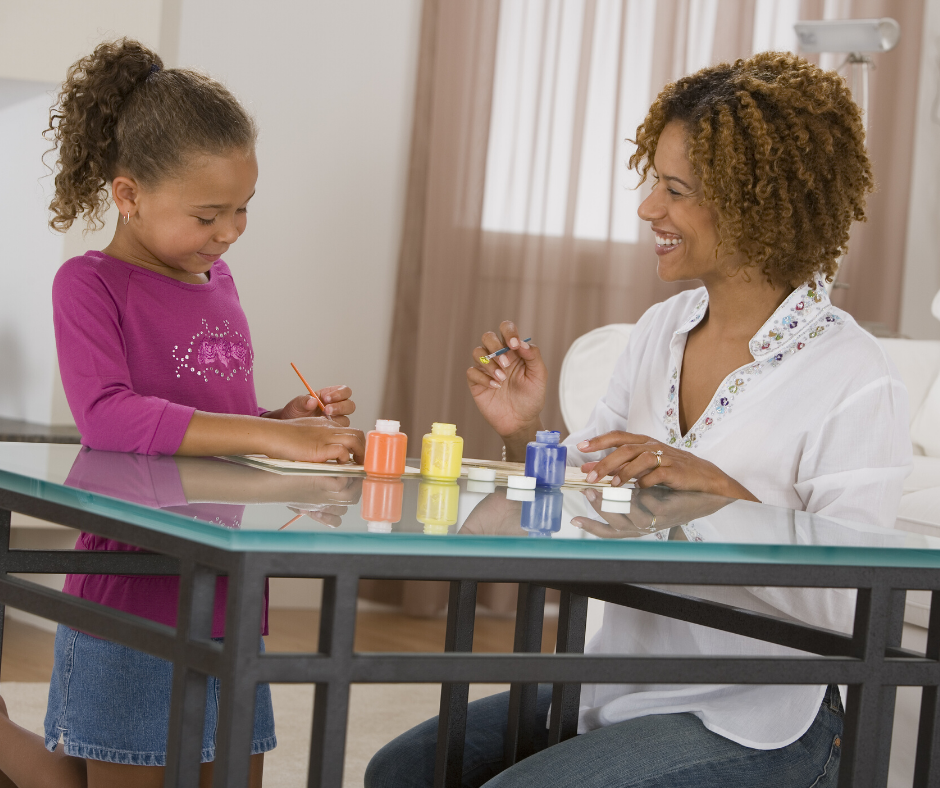 Read a book or watch a movie together
Snuggle with your child and read a favorite book. Or pop some popcorn and settle in with the whole family to stream one of the direct-to-home new movies that Xfinity, Netflix and Prime Video are offering, including Onward by Disney Pixar, Sonic the Hedgehog, and The Call of the Wild.
Birthday wishes from friends and family
Ask friends to record a funny video and send it to the birthday child, send an e-card, or gather them together to sing Happy Birthday on Zoom. If it's feasible in your neighborhood, ask friends to do a drive-by Birthday Parade in front of your house. Facetime grandparents or even pull in the whole extended family on the House Party app -- everyone will be so happy to reconnect!
Gifts
A birthday isn't complete without gifts. There are so many options to order online but there are also opportunities to support local businesses. For tween and teen girls, give gift cards from local nail salons, hair salons or spas. Kids of all ages will love gift cards from Wamesit Lanes in Tewksbury for bowling and arcade fun and Altitude Trampoline Park in Billerica. Younger kids will love gift cards from Loch Ness Playcenter, One Stop Fun, The Toy Shop of Concord, and Learning Express Toys & Play in Bedford. Or maybe an experience gift, like a membership to the Discovery Museum or a gift certificate from a local martial arts, dance, gymnastics or coding school.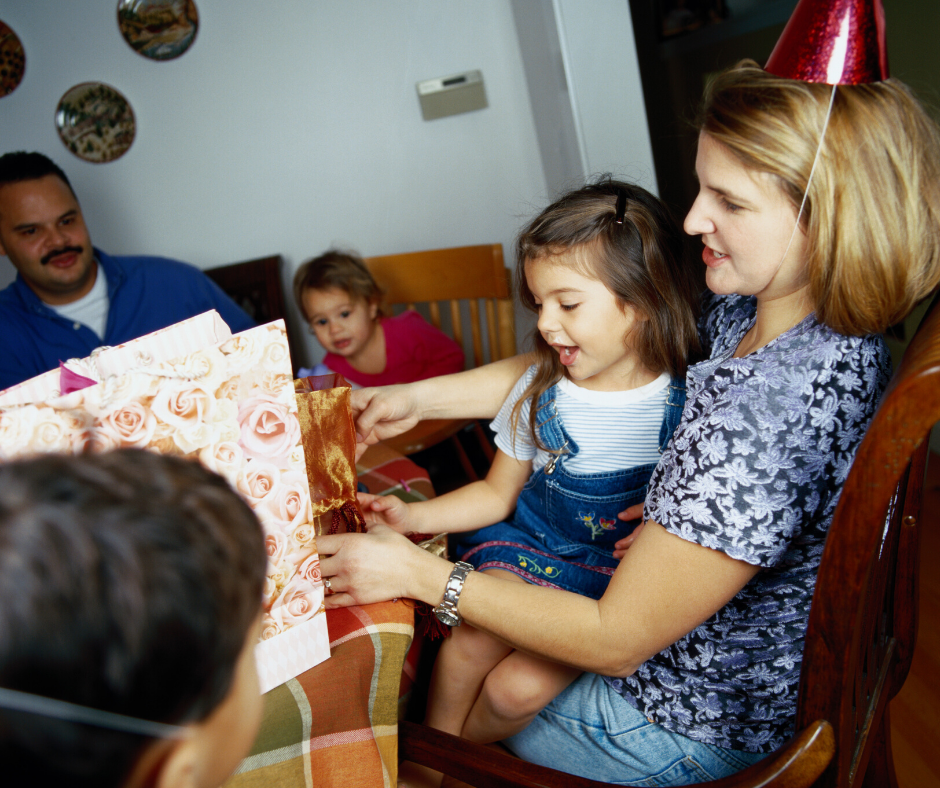 Birthday dinner
Make their favorite meal at home or get takeout from their favorite local restaurant.
What a special day your child will have! Who knows, they may say it was their best, most special birthday ever and ask to do it again next year!
Lowell Macaroni Kid is a free weekly newsletter and website focused on fun family events and information in the greater Lowell area.
We gather together all kinds of local family events and activities each week, and add useful information about classes, family-focused businesses, book and product reviews, recipes, crafts, school and camp guides and more. We proudly serve 11,000+ families in Lowell, Dracut, Chelmsford, Westford, Tyngsboro, Dunstable, Littleton, Groton, Billerica, Tewksbury, and other surrounding communities.
Subscribe today to receive our email newsletter every Wednesday!