Confession: I am a subscription box junkie. You name it, I've tried it. I love the idea of a surprise and I love getting mail (always have, always will). Knowing that I'm going to get a box of items I'd never A.) choose for myself and B.) splurge the money for makes me super giddy. I'm like a kid on Christmas morning when I see that package on my front porch! But here's the problem: some times the products are just not for me. Either they are the wrong skin type or the wrong color. Something that would never look good on me. Or something that just doesn't even fit. I'll get a box and maybe I'll use a third of the items in it, and the rest get donated or regifted (shh don't tell).
Then last week, the Rachel Zoe Box of Style arrived on my porch. In it are 5 luxe items for Spring curated by the style icon herself, Rachel Zoe. When you become a member, you receive a box every season including items ranging from fashion, beauty, and lifestyle. Not only that, but members receive access to members-only deals and discounts with must-have brands! You can customize your box further by checking out the add-ons (available for up to 65% off) in the Member Marketplace!
For just $99 a quarter or $349.99 annually (with a $50 savings), you can receive over $400 in products each quarter. Love it? Tell your friends! You'll earn a $25 credit toward your Box of Style for every friend who becomes a member! Each box comes with descriptions of the items, the brands that created them, and even style tips!
First, when I opened the box, out I pulled this gorgeous vegan leather and suede mixed media hobo bag. For years, I've been searching for the right hobo bag. This one has enough structure to not look sloppy but has that stylish slouchy look. The camel color is perfect for Spring. It can be dressed up or dressed down and the best part of all? It fits my 17" laptop in it! This means I can use it when I go out and not have to switch bags when I'm heading to the office or a meeting. Shiraleah Arden Tote, $74
Inside the tote, was the Box of Style. I love that the box is reusable. It'll be great to use for storing cosmetics, jewelry and more. It has a magnetic closure and inside says, "Hello Gorgeous." My excitement was bubbling over as I opened it.
Wow! I was excited to see the Erno Laszlo Hydraphel Skin Supplement $60, 6.8 oz. This transformative toner is alcohol-free and perfect for this time of year when we need to slough off all that dry skin from Winter. I love Erno Laszlo products, but they fall into that category of things I would never splurge on now that I'm a stay-at-home mom. This skin supplement felt silky smooth on my skin and left it feeling like it had been given a boost of moisture without leaving a sticky residue. My skin is sensitive and dry and this really made my skin happy. Panthenol reduces redness, while allantoin and vitamin B support natural renewal and repair.
| | |
| --- | --- |
| | |
I love sunnies! I wear them all the time-sometimes as a headband in my hair! I have a hard time finding quality glasses that are sturdy enough to hold up to #momlife. So when I pulled out the DIFF Eyewear Sunglasses in Tortoise, I was pumped! Not only are these glasses handcrafted for ultimate comfort and fit, but since 2015, DIFF has donated over 1,000,000 pairs of reading glasses to individuals in need around the world. I love using products from companies that give back, so this was a winner for me! For every pair of glasses sold, DIFF will help to provide the gift of sight to someone in need.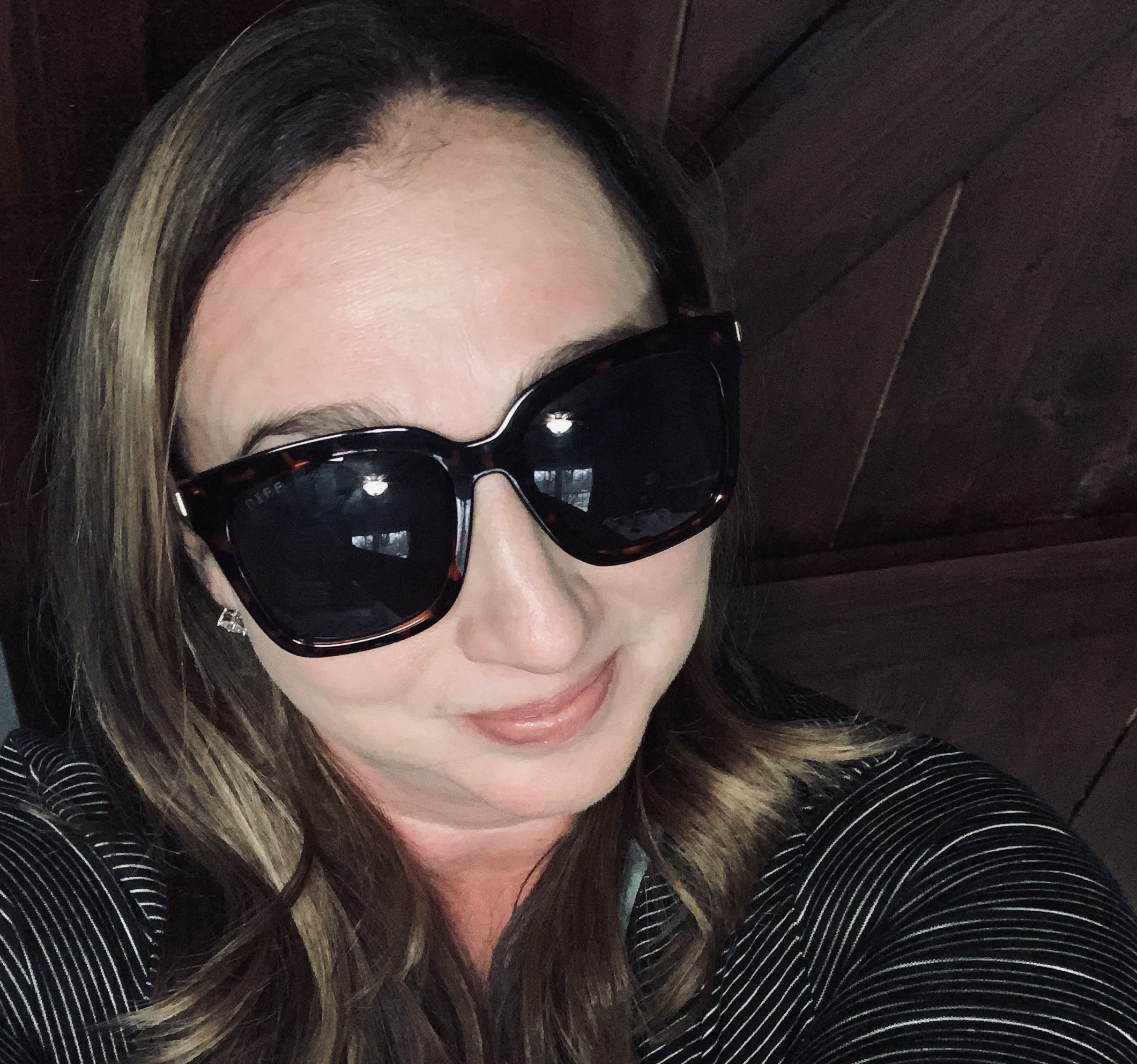 I love hair products. Mainly because I love my hair. It's one of my favorite features about myself. This winter, I'm finding my hair is driving me bananas. The static and flyaways are hard to maintain. All of my usual products leave me feeling like my hair is greasy and weighed down. So I was excited to find R + Co WATERFALL Moisture + Shine Lotion, $29 (Vegan + Cruelty-Free) I loved that this product was lightweight and really helped me tame my mane. The static in the air and the coats and sweaters that go along with winter, leave me with tons of knots. This lotion helped me avoid the tangles while looking glossy, but still full of volume and bounce. It contains Babassu Oil from Brazil that moisturizes dry and damaged hair from roots to ends, leaving it healthy and smooth.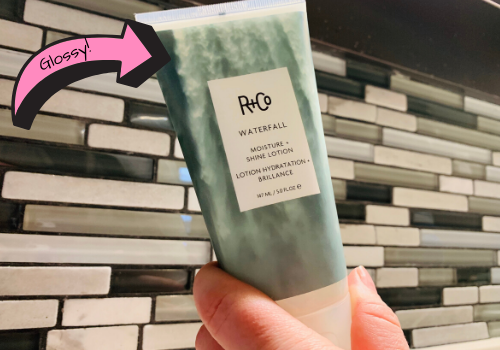 This bracelet from BaYou With Love might have been my favorite item. A great bracelet and a pop of yellow gold make me feel like I'm upping my fashion when I wear them. This combined with the fact that BaYou with Love is a lifestyle brand focused on sustainable, ethical fashion and production made me fall in love. These hand-assembled bracelets are made using recycled brass and plated with refined 14k yellow gold. The Subtle Statement Oval Chain Bracelet, $195, 16" with a 2" extender, Gold plated recycled brass.


I loved everything in this box and I loved that it all works for me. I can't wait to see what's in the Summer box! I'm sure it will be full of amazing products too. Click HERE to sign up for yours today!
New members get a special discount of $30 off their first box with code MACKID30.
I received this product in exchange for my review, but all of my opinions are my own.