Looking for something to do with your little one this Valentine's Day? The super easy paper "love bug" was a quick and effortless craft that took very little time, but was loads of fun for the kiddos. All you need is construction paper, scissors and glue! You can even use this in a classroom or as a group project, and have all the children write their names (one letter in each heart) on the caterpillar.
What you'll need:
Red, pink, white and black construction paper
Scissors
Glue stick
Marker (if writing on the hearts)
Instructions
First, fold your construction paper in half, and then in half again, and cut on the second fold.
Next, draw half of a heart and cut out (be sure that the fold is in the middle of the heart not the outside).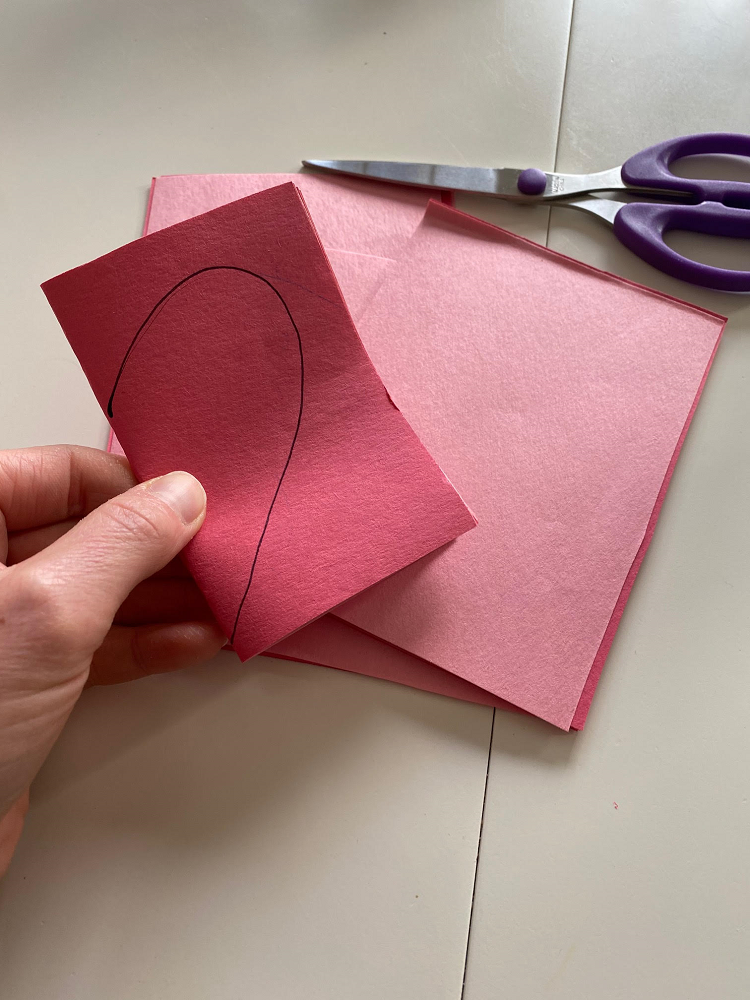 Next, glue the hearts one on top of the other as you build your caterpillar.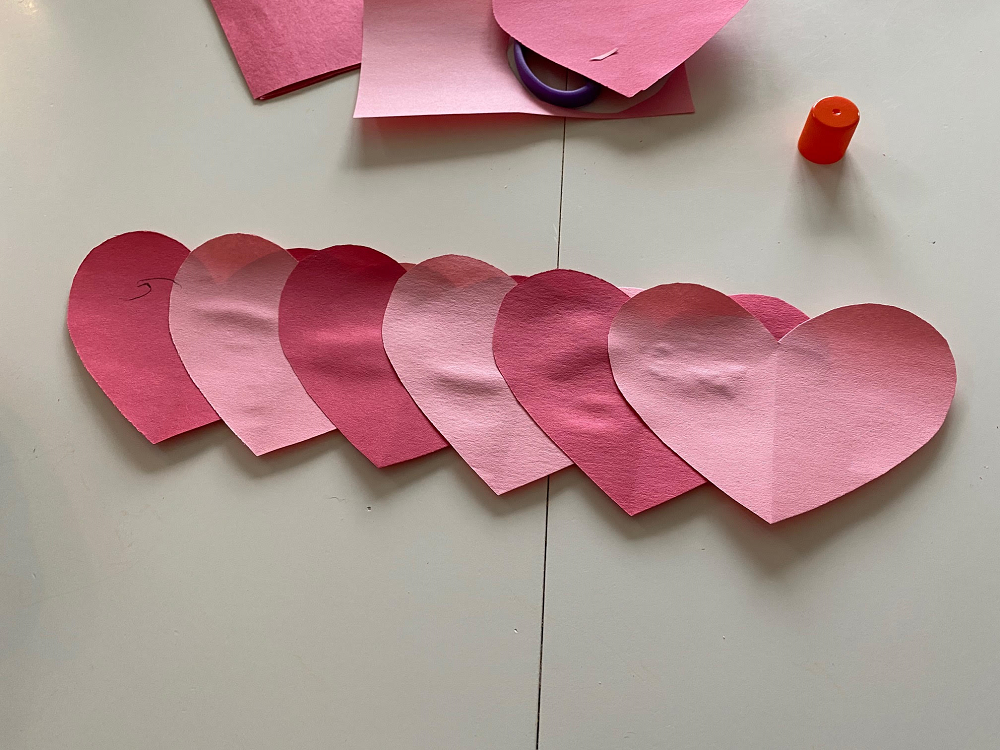 Next cut out a large circle as the head, and glue on the front. Then, cut out small black "legs" and "antenna" and glue to the bottom of the hearts and top of the circle.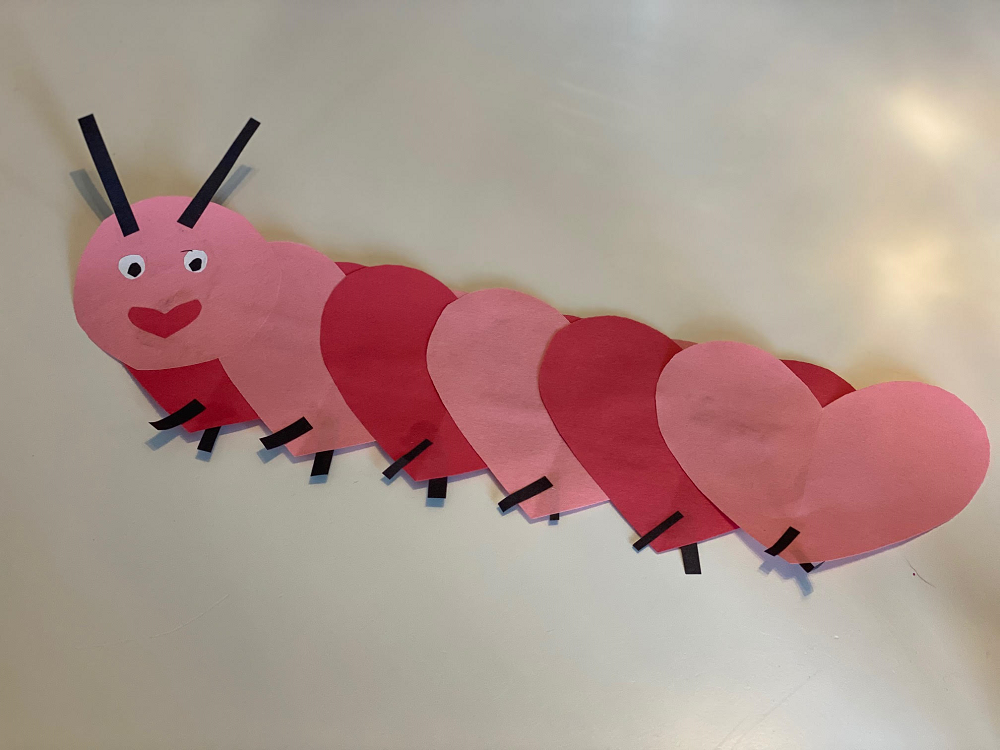 Finally, you can use either googly eyes or cut out black and white circles for the eyes. We also added a little heart as the mouth as well.

Happy Valentine's Day! Enjoy!