OshKosh B'gosh is one of my favorite stores and one of the only places that my 6 year old will pick out clothes. If you don't recall our flippable sequins adventure from Summer, you'll be happy to know that we now own several long sleeve and holiday shirts that are ALSO flippable... how does this even happen...
Anyway, we not only love OshKosh B'gosh because of their awesome prices and selection, but also because of their giving spirit. Macaroni Kid Cedar Falls-Waterloo was lucky enough to partner with them this holiday season and gift seven (yes, 7!) kids in need with winter clothing. After checking with several organizations, I "adopted" these children from Operation Threshold and headed to OshKosh B'gosh in Cedar Falls.
I was able to spend about $25 per child and got EACH of them a pajama set, long sleeve shirt, several pairs of gloves, and socks or accessories. Between the Doorbuster deals and our exclusive Macaroni Kid 25% OFF coupon, I got quite a deal and stayed within budget!
And as if that wasn't fun enough, I had the pleasure of sharing the experience with my kids and wrapping the gifts...
Then personally delivering them to the organization that is helping families in need.
Macaroni Kid has been sharing our EXCLUSIVE 25% OFF $50+ coupon all month and it is still good through 12/23/19, so get over to OshKosh B'Gosh to load up on clothing and accessories for your kids, your kids' kids, your friends' kids, and any other kids that you want to support with kindness!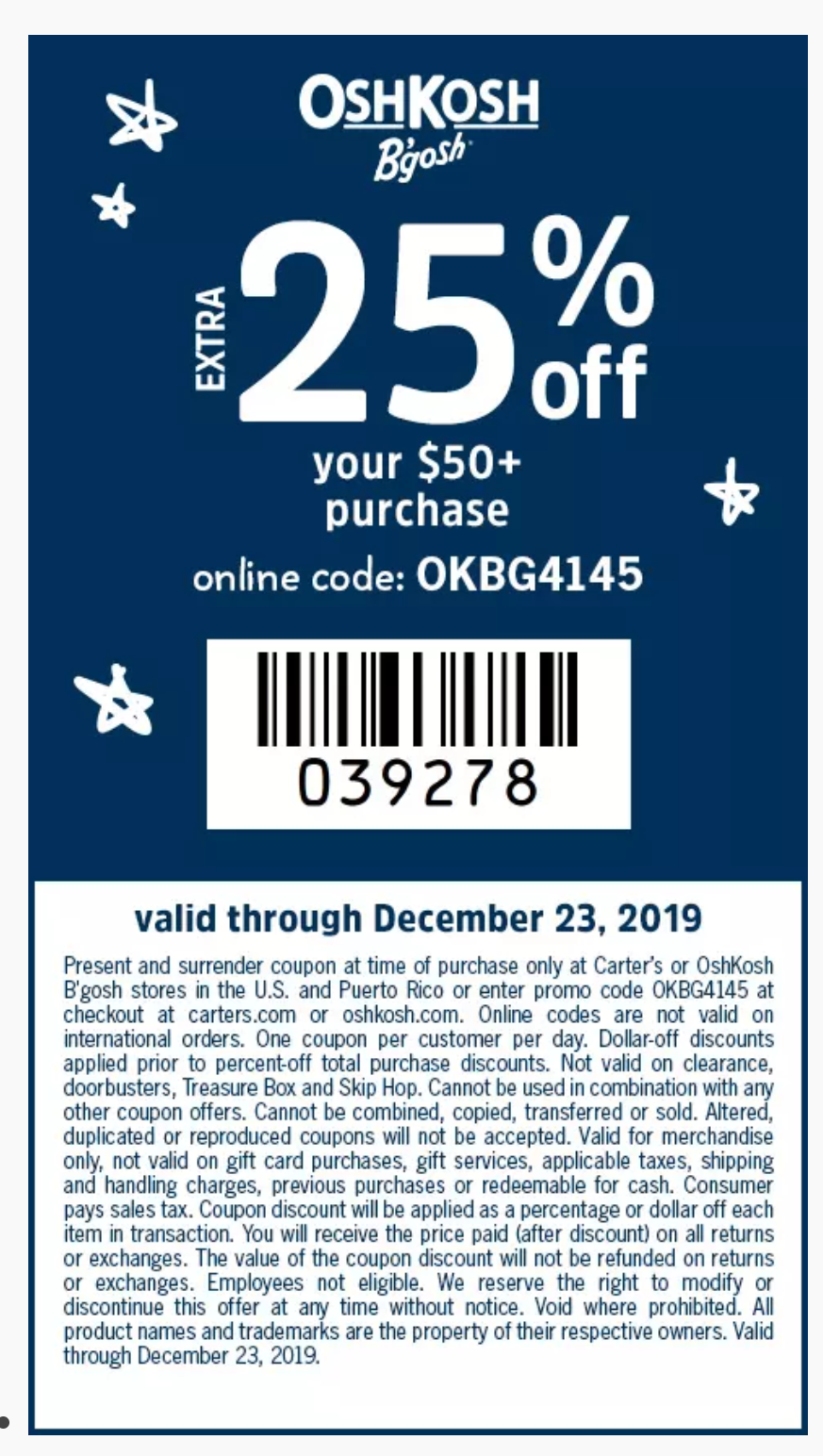 OshKosh B'gosh has been a friend and partner of Macaroni Kid for several years now and just a few publishers from around the country were able to partner with them to make the holidays a little brighter for families this holiday season. I am grateful that our local edition was selected and we were able to spread some love to some Cedar Valley families. Please be kind and give what you can to those who need it, both during the holiday season and all year round.