Micozzi Beach
586 Middlesex Turnpike
Billerica, MA 01821
Date Visited: July 19th, 2019 at 1pm
Amenities:
Water rentals (canoes, kayaks, stand up paddle boards)
Bathrooms
Lifeguards
Beach volley courts
Basketball
Picnic tables
Hose to rinse off
Gazebo
Grill
Playground
Fishing pier
What a great little find! I've been wanting to find a lake close to us that doesn't cost an arm and a leg to get in for the family. Since both my 3 year old and 9 month old are water bugs and we don't have a pool at home, we are always on the hunt for the best splash pad, town lake or beach during the summer. I am so glad we found this one!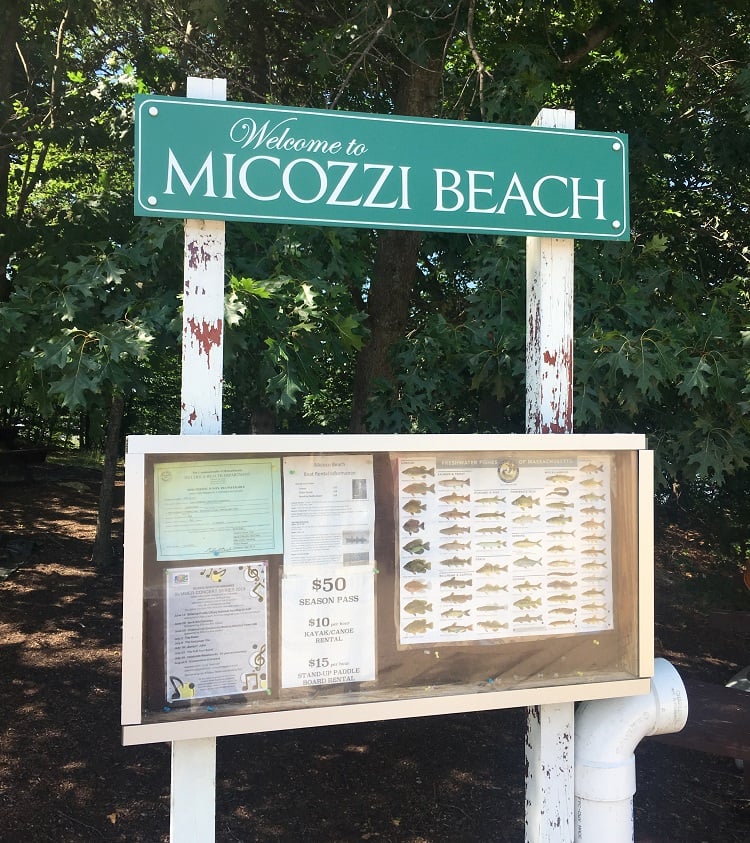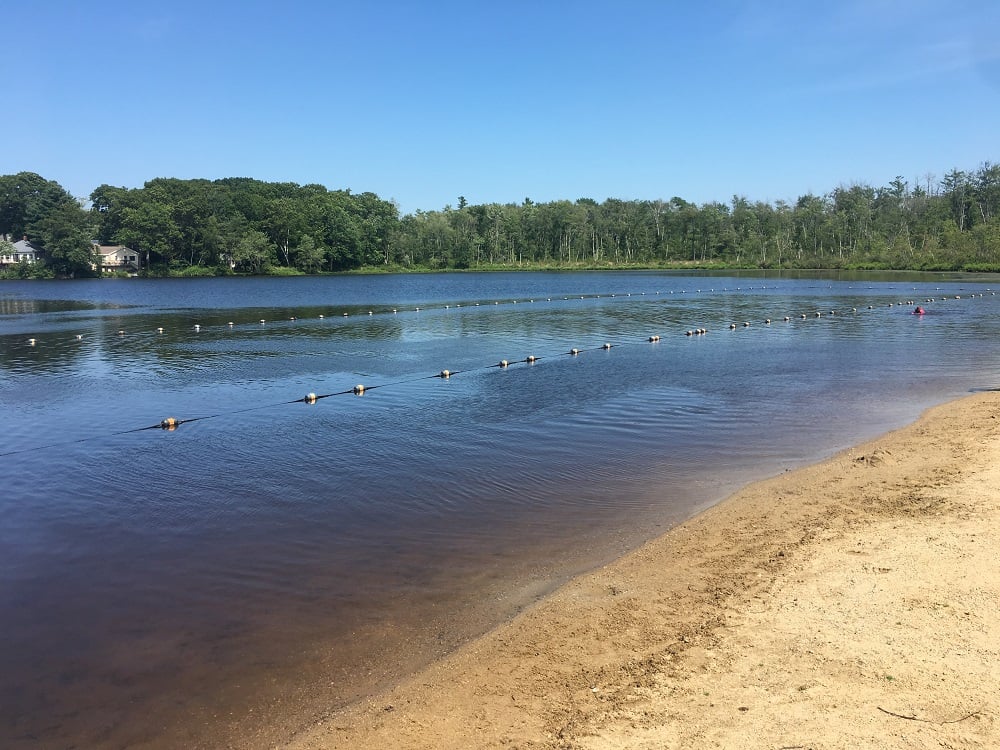 Micozzi beach is situated on Nutting Lake in Billerica. There is a parking lot with an attendant right as you drive up to the address. There is a $5 fee per car (what a steal for a family of 4!). When we arrived, there was plenty of parking and the beach didn't look very busy. There were some kids with a summer camp and few families, but still plenty of space on the sand for us to claim.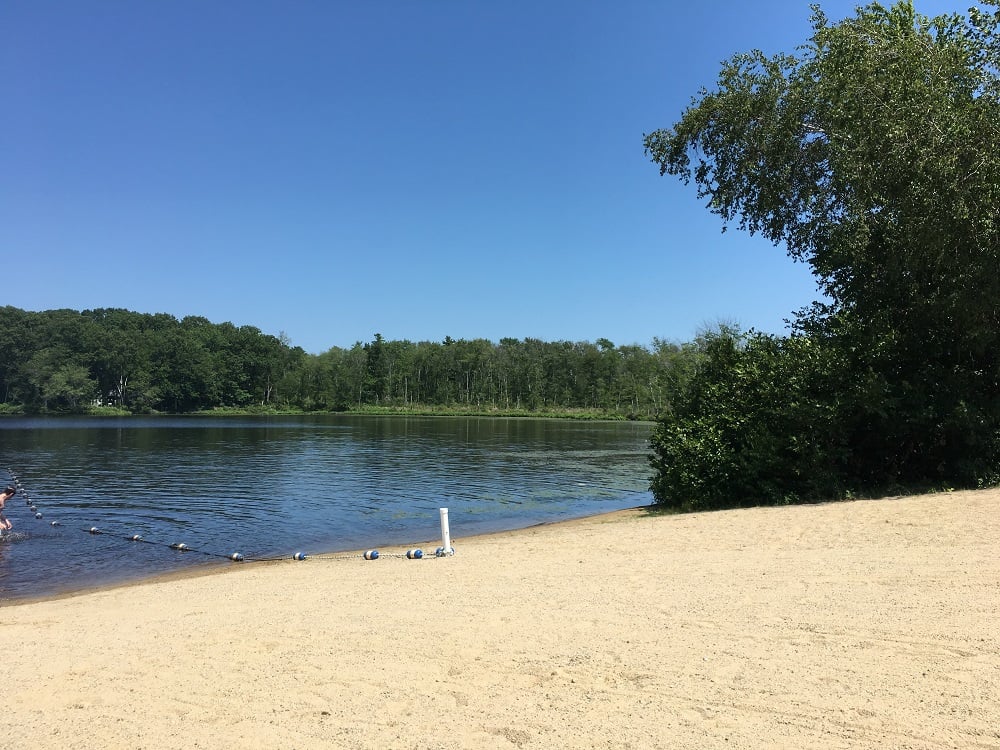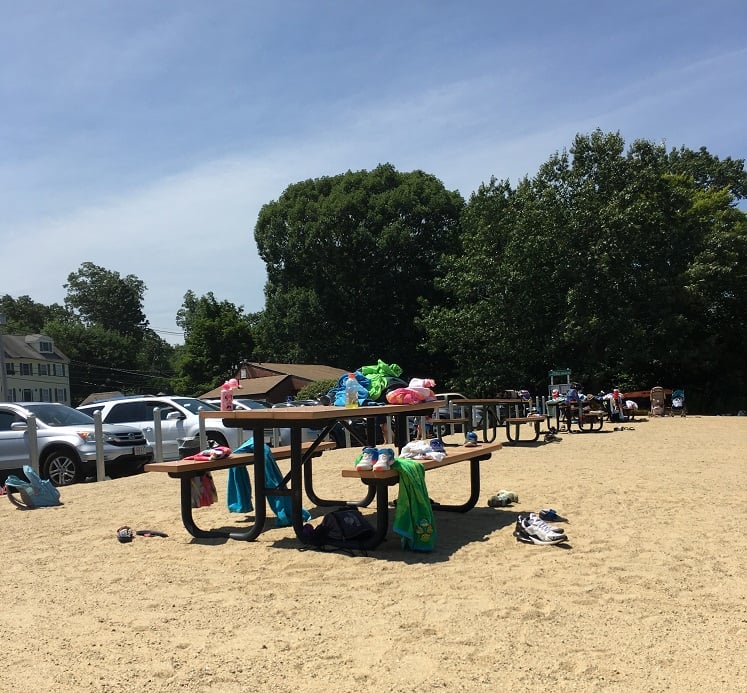 I immediately spotted the lifeguard stand right in the middle of the beach area, with at least 5 lifeguards. The beach area and water were very clean and nicely maintained; the sand looked like it had been recently groomed. The water was warm and shallow enough for my kids to play in. There is a roped area that marks the deeper section of the lake. My 3 year old was happy just playing in the sand and shallow part. We had fun trying to catch the little fish that kept swimming by us. We went back and forth from playing in the sand and taking "dunks" in the water.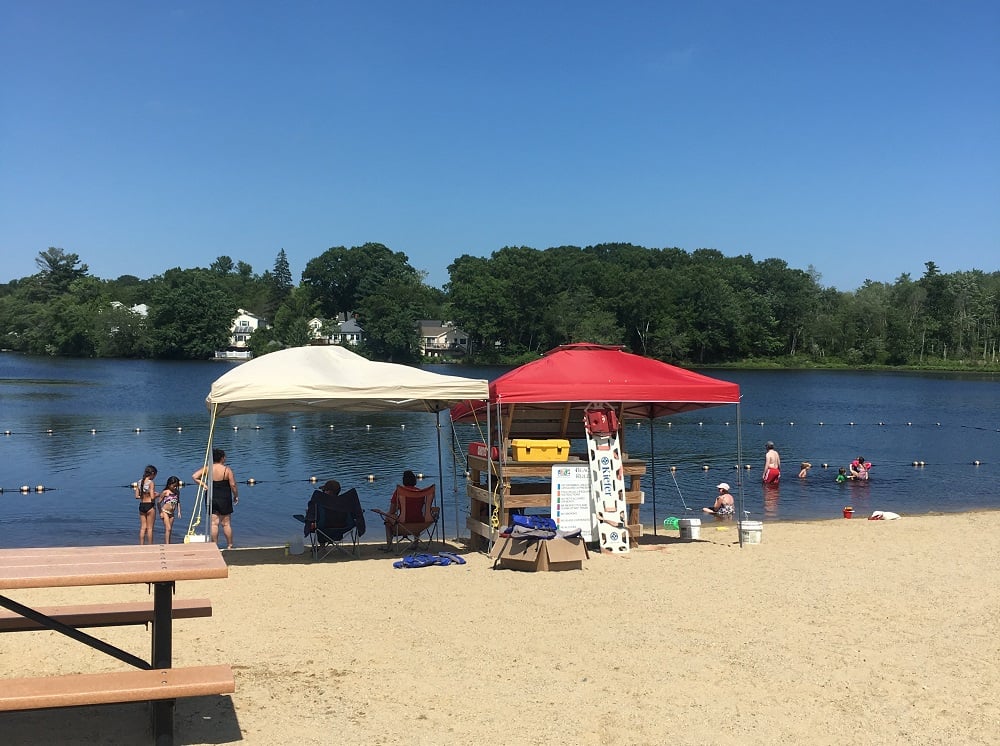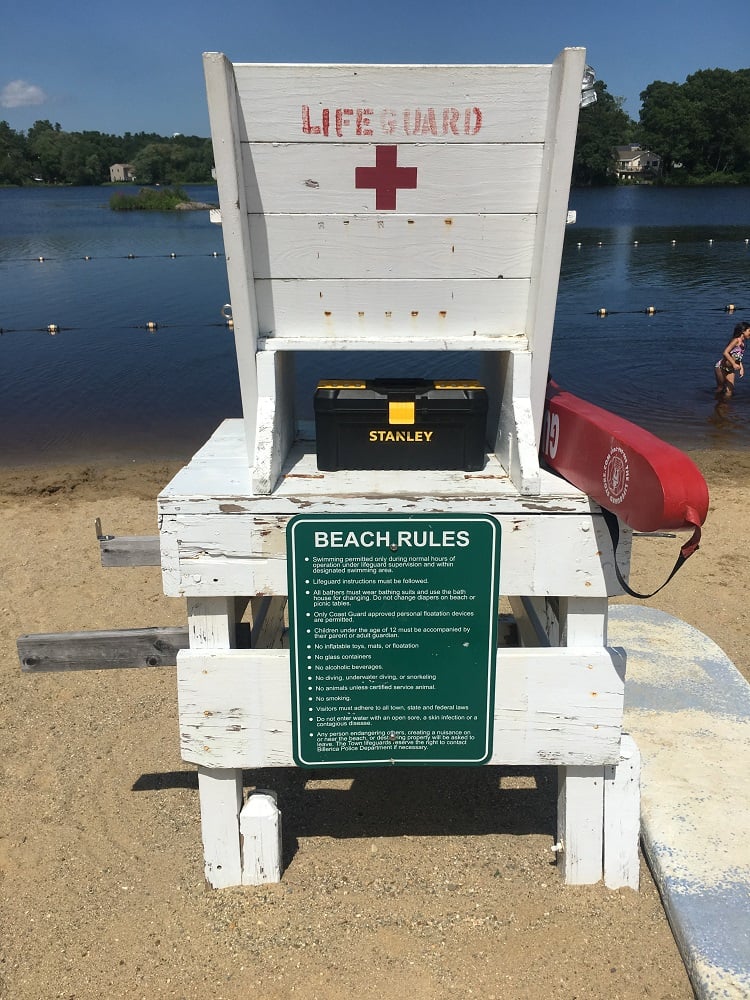 You can rent kayaks and canoes and stand up paddleboards which is a nice bonus if you get bored of just sitting on the beach. We saw a couple of kids take out some of the kayaks and go around the lake in front of us.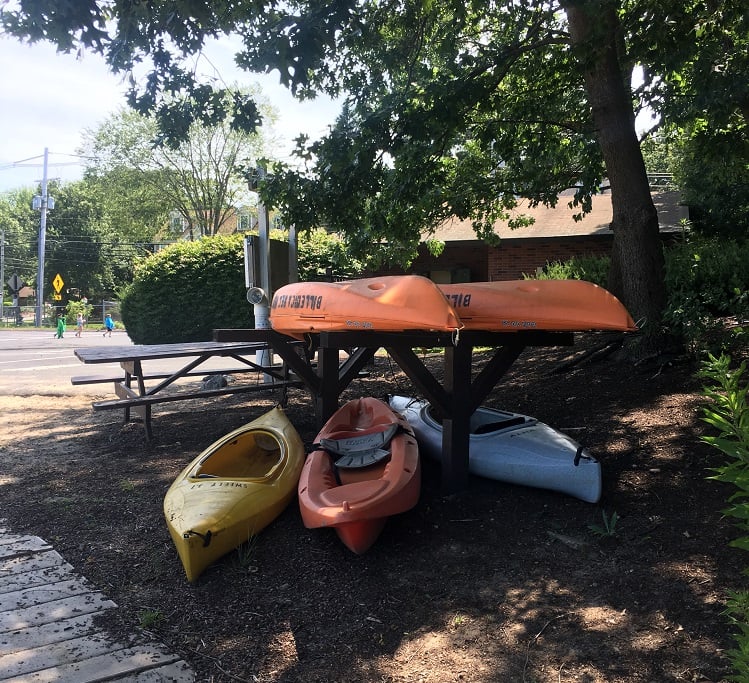 There is also a basketball court, volleyball court and fishing pier, which looked great for older kids.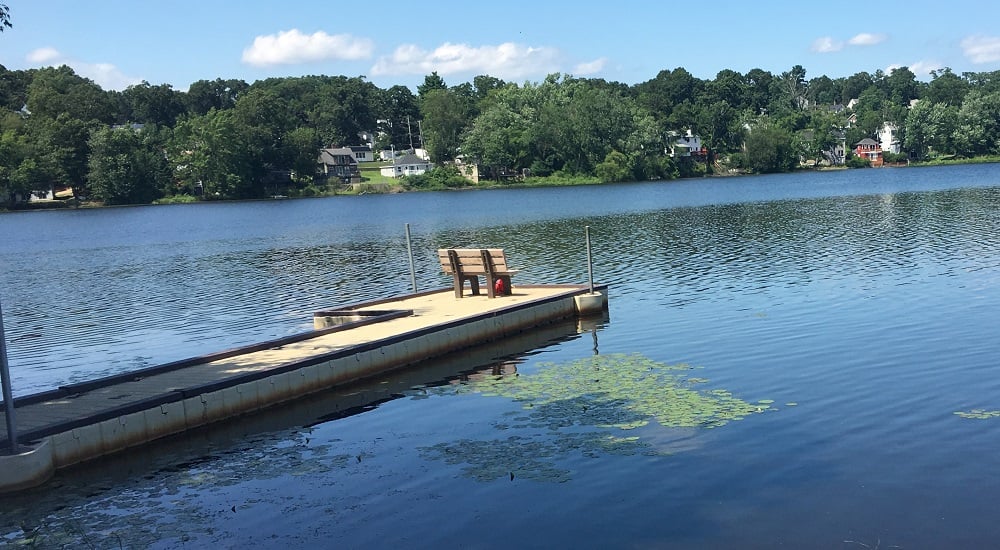 Added bonus, there is a playground! This is a little hidden, and we didn't actually see the playground until we were heading out. It's so nice there's a playground there in case the kids need a little break from the sun as the playground looks to be mostly shaded.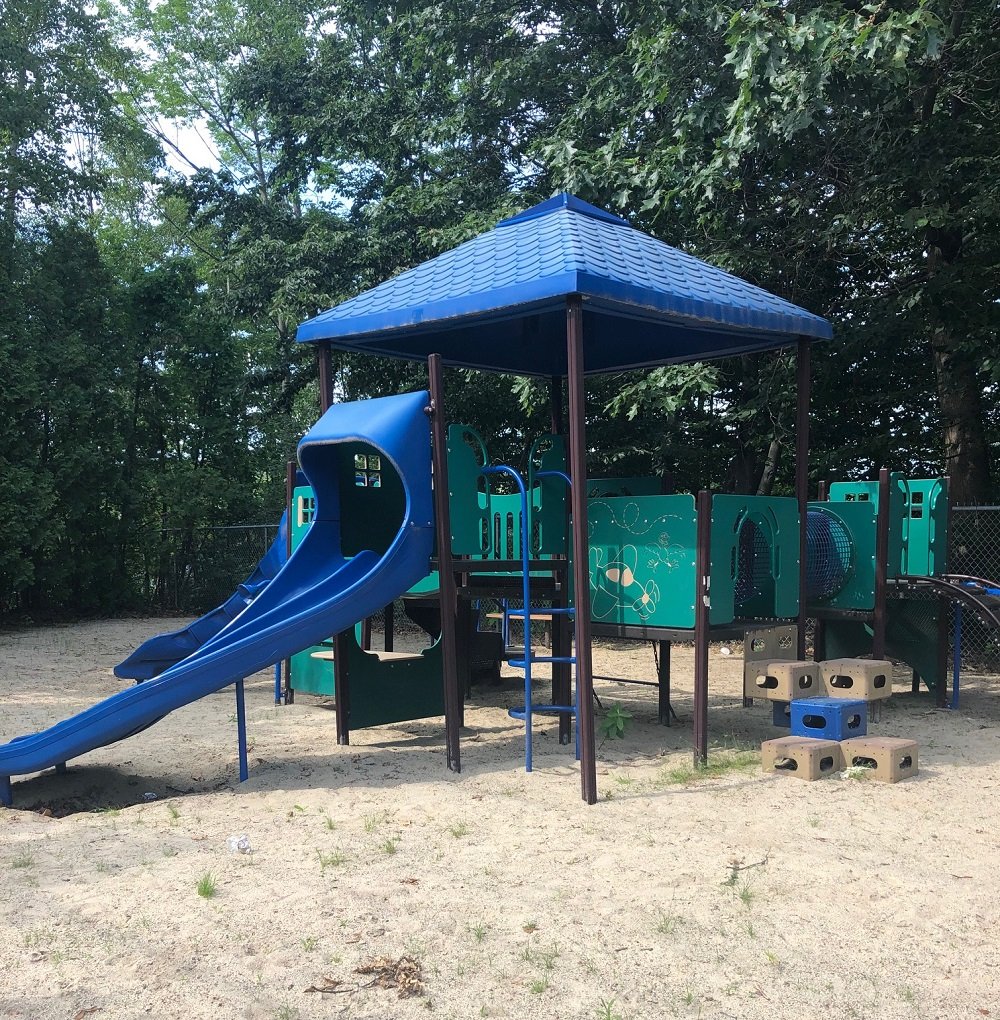 The gazebo area and barbecue grill can even be rented for parties! (Contact Billerica Recreation for a permit form.)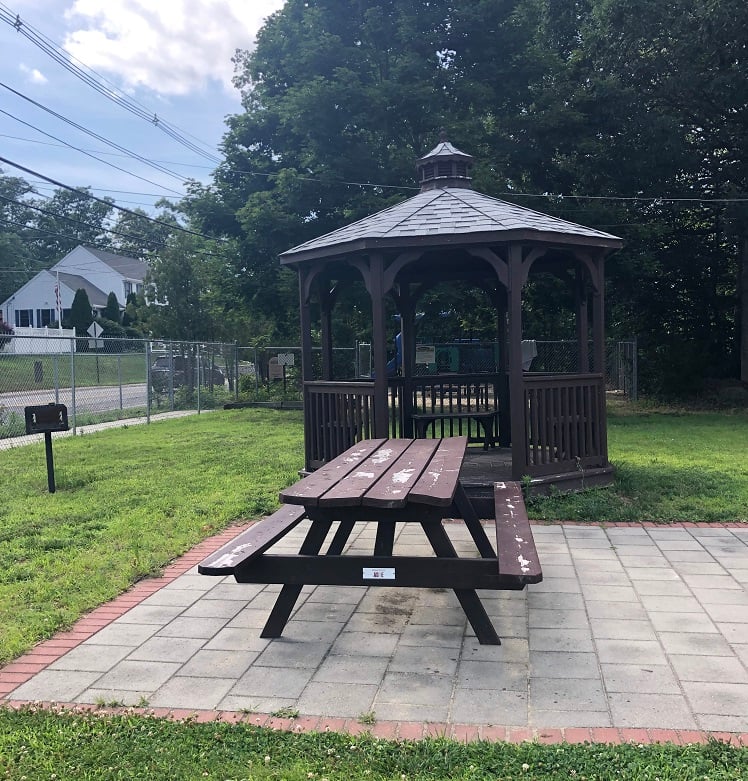 There was a little bit of street noise on the day we went, and the beach is close to a main road, but that didn't bother us. All in all, what a great find, we have already been back since our first visit!
Paloma Standley is a Tewksbury mom of 2 daughters, ages 3 years and 8 months. She is a full time working mom and loves taking on new adventures with her kids. When not seeking out exciting new things to try with her kids, she loves hiking, cooking, biking and traveling.
Lowell Macaroni Kid is a free weekly newsletter and website focused on fun family events and information in the greater Lowell area.
We gather together all kinds of local family events and activities each week, and add useful information about classes, family-focused businesses, book and product reviews, recipes, crafts, school and camp guides and more. We proudly serve 9,500+ families in Lowell, Dracut, Chelmsford, Westford, Tyngsboro, Dunstable, Littleton, Groton, Billerica, Tewksbury, and other surrounding communities.
Subscribe today to receive our email newsletter every Wednesday!