Are you looking for a "learn to ride program" for your special needs child or a volunteer opportunity for your teen?
Check out the iCan Bike program happening in Groton during April school vacation week, April 15-19, 2019. Emerson Hospital's Center for Rehabilitative and Sports Therapies is hosting its fifth annual bike camp for children and adults with special needs. The camp is open to those who are at least eight years old, have a disability, and are able to walk without an assistive device. Trained individuals work with campers to teach them how to ride a conventional bike.
The camp is run by iCan Shine, a national non-profit organization. Using adapted bicycle equipment, trained professionals work closely with each camper to help them meet their goals of biking independently. More than 80% of campers learn to ride independently by the end of camp, and nearly all campers make great progress towards biking on their own. The program includes the help of trained pediatric therapists from Emerson Hospital and involves 75 minutes of daily instruction over five consecutive days,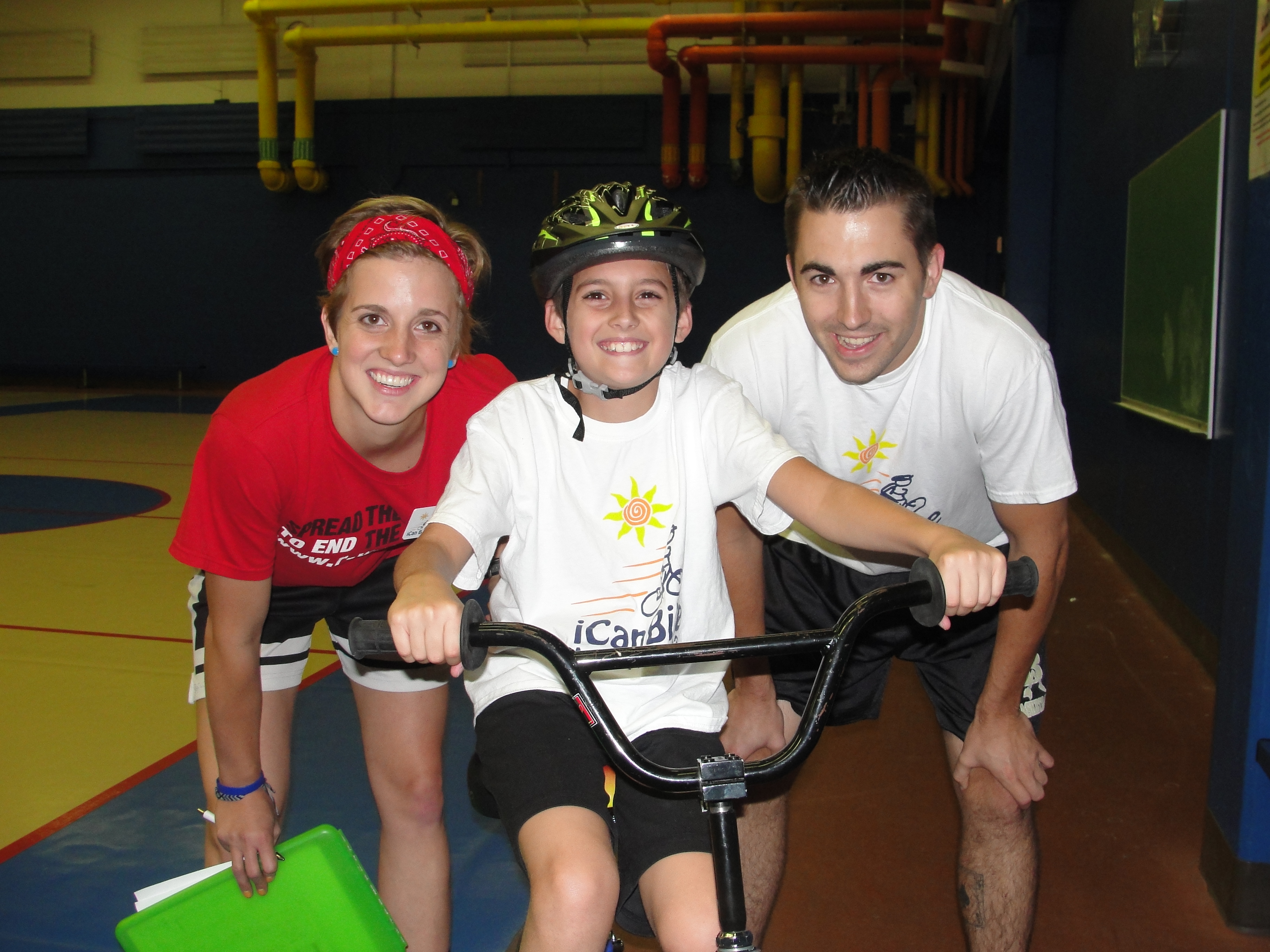 The iCan Bike camp will be held at the hockey rink at Lawrence Academy, 26 Powder House Road, in Groton. Participants must be able to attend the same 75 minute daily session during each of the five days of camp. Parents and/or caregivers are required to stay during their camper's 75-minute session and can observe the training.
Volunteers are needed to help support the program. Teens age 15 and up are welcome to register and must be available for all five days of the program during April school vacation. Volunteers do not have to have prior experience working with people with disabilities.
To register campers or volunteers, please visit: https://icanshine.org/ican-bike-groton-ma, call 978-589-6774, or email icanshinebike_rehab@emersonhosp.org.
Sponsors of this year's bike camp are: Lawrence Academy, Spring Hill Suites, Hilton Garden Inn Devens, Bay State Apparel, Cataldo Gift and Garden Shop, and Goodale's Bike store of Nashua.
Lowell Macaroni Kid is a free weekly newsletter and website focused on fun family events and information in the greater Lowell area.
We gather together all kinds of local family events and activities each week, and add useful information about classes, family-focused businesses, book and product reviews, recipes, crafts, school and camp guides and more. We proudly serve 9,500+ families in Lowell, Dracut, Chelmsford, Westford, Tyngsboro, Dunstable, Littleton, Groton, Billerica, Tewksbury, and other surrounding communities.
Subscribe today to receive our email newsletter every Wednesday!