Discover, experiment and enjoy technology fun at Adventure Code Academy during school vacation days!
Adventure Code Academy in Chelmsford offers action-packed affordable camps that fit your schedule. Camps feature learning sessions, play, music and project demonstrations, and kids can focus on their own interests, whether it's 3D printing, robotics or coding. Programs foster creative learning that keep kids meaningfully engaged all day long. Their programs are very flexible -- book one day or all five vacation days!
Sign up for a full day (9 AM to 3 PM) and take advantage of free early drop off and late pickup (6 PM). Or enroll your child in just the morning or afternoon session.
Full day: Normally $100, enroll now for $80!
Half day (morning or afternoon): Normally $50, enroll now for $40!
For age 6 and up. Enroll for as many days as you need -- one, three or all five (10% multi-day discount!). Full day, morning or afternoon sessions available.
Campers can pick their activity every day -- choose from Coding, Gaming, Robotics, Web Design, 3D Printing or Digital Arts. All camps include play activities, musical jams and project demonstrations.
Call Adventure Code Academy at (978) 620-0146 for more information and to register!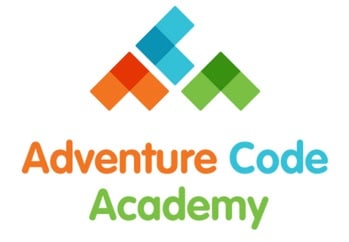 Adventure Code Academy
3 Summer Street
Chelmsford MA 01824
(978) 620-0146
Website: https://www.aca.boston/
Facebook: http://www.facebook.com/acaboston
Instagram: https://www.instagram.com/advcodeacademy/
Twitter: https://twitter.com/advcodeacademy