What a roller coaster year it has been! So many ups and downs, with many wonderful events and some head-scratching upsets. One of my children "graduated" from his longterm IEP and has completely turned his grades around. He has figured out how to study and is nailing it at school -- it's a beautiful thing to behold, and we're so proud of him. Another child is really struggling to figure it all out ~ school, friends, puberty, growing up ~ and we're doing all we can to provide our support, encouragement, love and guidance despite a lot of push-back. And my little guy is still as sweet as candy but those teen years are knocking at the door and I'm SO not ready.
Wendy and I had a great time hosting two Camp Fairs, a Halloween FunFest and the 2nd Annual Candy Cane Hunt & Holiday Fair this past year, and we're delighted to add to our team by welcoming Patti L'Heureux, our new Event & Client Manager. The events were a blast and so well-attended by all of you! We were sad to lose our Halloween FunFest venue though, but hopefully the FunFest will be back next year in a new space. We've got all kinds of plans brewing -- THREE camp fairs in March (in Westford, Tewksbury and Concord), hopefully a Valentines event, maybe an Easter event, and smaller events throughout the year. Stay tuned!
And ~ the highlight of our Macaroni Kid year ~ Lowell Macaroni Kid is now a Diamond Daisy edition, which means we have over 10,000 subscribers! Only a small number of Macaroni Kid editions have reached this level, so it was a huge milestone for us. And it's all thanks to you!!
My personal focus, starting January 1, is a big lifestyle change -- my daughter is going gluten-free to help with some medical issues, and I'm joining her to support her (and, of course, cook for her!) and see how I feel on a gluten-free diet. Three months (minimum) with no ciabatta! It's going to be a struggle, but I'm really curious to see how we feel after a few weeks and if it helps with her auto-immune disorder. Santa brought me some gluten-free cookbooks and guides for Christmas, so I'm doing my homework and trying to get prepared. I'll share our journey, meal planning and any good resources and recipes that I find along the way.
If you're looking for things to do this vacation week, check our new guide, INDOOR PLAY: A to Z Guide to Indoor Fun, for all kinds of ideas for things to do on cold, rainy or snowy days. We also have some special events loaded on the Event Calendar. If you don't mind a drive, check out the Event Calendar on our sister edition Macaroni Kid Acton-Concord-Bedford-Lexington.
Have a great week!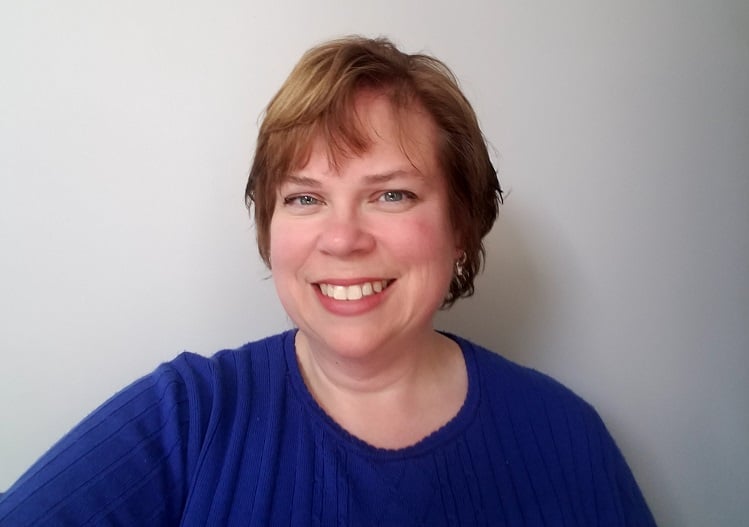 Barbara Evangelista, Publisher
BarbaraE@MacaroniKid.com

Please always remember to tell the event hosts that you heard about their event on Macaroni Kid! Your support helps us to bring you this free newsletter and website. We are supported solely by our sponsors.
If you know of any events or things to do that should be added to our calendar, please email the information to me at BarbaraE@MacaroniKid.com. Please like Lowell Macaroni Kid on Facebook to learn about local activities, special deals and contests.
Lowell Macaroni Kid is a free weekly newsletter and website focused on fun family events and information in the greater Lowell area.
We gather together all kinds of local family events and activities each week, and add useful information about classes, family-focused businesses, book and product reviews, recipes, crafts, school and camp guides and more. We proudly serve 9,700+ families in Lowell, Dracut, Chelmsford, Westford, Tyngsboro, Dunstable, Littleton, Groton, Billerica, Tewksbury, and other surrounding communities.
Subscribe today to receive our email newsletter every Wednesday!