School is out and the kids are ready for fun! But for some, it's easy to settle into a routine of large amounts of time spent with electronic devices. Here are 10 fun ways to get the kids outside to play!
1. Go for a walk. Take a walk to the park, store, or even a friend's house.
2. Play ball. Baseball, soccer, and basketball are all fun options.
3. Go for a bike ride. Check the tires, dust off the bikes and enjoy a family ride.
4. Play some "old fashioned" games from your childhood. Think Red Light Green Light, Mother May I and Simon Says. Do a quick internet search if you need a refresher.
5. Go for a nature hunt. Let the kids pick up some nature goodies and then set them up outside with some construction paper or even a few paper plates and glue and let them create.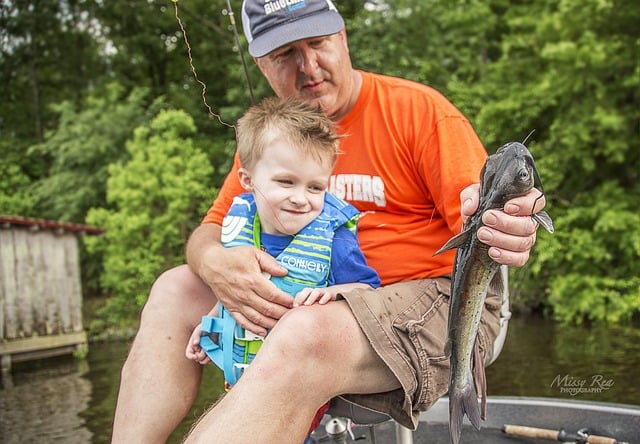 6. Go fishing. Check if your city offers any kids' fishing days, or get a fishing license and have fun on your own.
7. Get artsy. Pick up a bin of sidewalk chalk and enjoy the afternoon together. Check the dollar store for the best deal on chalk.
8. Go camping in the backyard! Pitch a tent or enjoy a night under the stars.
9. Bubbles. Need I say more? There is not a lot that is more fun than chasing bubbles.
10. Build a fort. Find some rope and an old sheet or two and build an outdoor fort.