There's no need for the kids to say "I'm bored" this summer with our Summer Bucket List of fun ideas! Our list includes everything from writing a summer journal to creating an obstacle course to having a sprinkler party, plus all kinds of local summer activities like pottery painting, mini-golf and splash pads.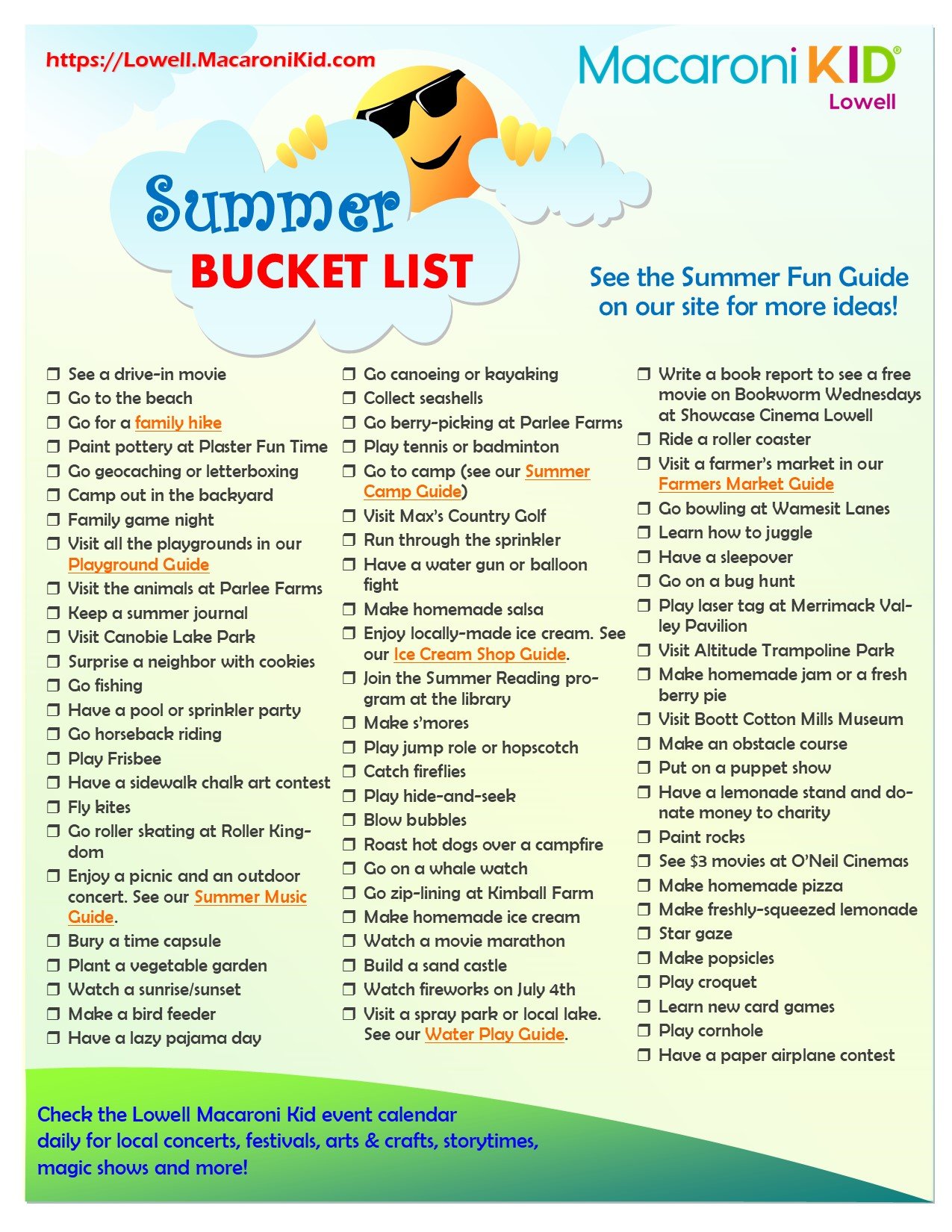 Print out our Summer Bucket List, post it on the fridge, and have the kids check off each item as they complete it (or begin working on it, in the case of a summer-long project). Can they complete the whole list? Maybe they earn rewards for doing some of the educational or community service items, such as writing a journal, earning money for charity with a lemonade stand, writing a book report, or cooking.
What else would you add to our bucket list? Send us an email with your ideas!
Lowell Macaroni Kid is a free weekly newsletter and website focused on fun family events and information in the greater Lowell area.
We gather together all kinds of local family events and activities each week, and add useful information about classes, family-focused businesses, book and product reviews, recipes, crafts, school and camp guides and more. We proudly serve 11,000+ families in Lowell, Dracut, Chelmsford, Westford, Tyngsboro, Dunstable, Littleton, Groton, Billerica, Tewksbury, and other surrounding communities.
Subscribe today to receive our email newsletter every Wednesday!
Follow us on Facebook, Instagram or Twitter.
Advertise with us to connect with thousands of local families!