Our winner of the $25 gift card is Erica T. of Chelmsford!
Are you hoping that your 2018 includes a Disney vacation, but not sure where to start? Many people feel overwhelmed by the options and planning that a Disney vacation entails. The first step is to narrow down where you'd like to travel and what you'd like to experience.
The following questions can help you come to a decision:
Do you have a family of characters and want to ride all the rides?? Then how about a trip to either Walt Disney World in Florida or Disneyland Resort in Southern California?
Maybe your family would like to sail the high seas? Disney Cruise Line sails to the Bahamas, the Caribbean, Europe, Alaska, Mexico and more.
Have a globe trotting family? How about an Adventures by Disney? These adventures go all over the world - Great Wall of China - check, African Safari - check, Italy - check and so much more!
Family needing some rest and relaxation? Disney's Aulani resort on Oahu may be the perfect getaway.
Once you have decided on a destination, you can begin planning all the details. Each type of Disney vacation has its own set of choices to make, and deadlines and booking windows to be aware of. It's my job to ensure that you make the best choices for your family and that you don't miss any of those deadlines. Being off on when your dining window opens for Disney World could be the difference between dining with the Princesses at Cinderella's Castle or keeping your fingers crossed that you are logged on the second that a spot opens up.
Now, If you're wondering why you should use a Disney Travel Planner such as myself, here are a few reasons why.
My services are 100% free to you! You read that right, free. I get paid by Disney to help ensure that you have the most magical vacation with them possible. Commissions are automatically included in every Disney vacation, whether you use a travel planner or not, so why not use a planner who works on your behalf and with your best interests in mind?
Part of my services to my clients include not only giving advice on the best places to eat, but I'll making the reservations for you. Disney World dining reservations open up at 6 AM, no matter what, and it's my job to make sure you don't miss out on the must-have meals for your family. I also provide guidance for Fast Passes for Disney World, excursion recommendations for cruises, a fantastic travel packet and more.
I am always trying to save my clients money. Helping clients pick what resort, what kind of park tickets and dining plan are the best fit for them is just the first step in the process. This helps clients get the most out of their vacation dollars. When discounts come out for your travel dates, I go in automatically and apply whatever discounts I can or let you know what options there may be, sometimes to even upgrade your vacation with the savings. You don't have to look for them and call to see what can be done; I've already taken care of it for you.
With so many Disney options to choose from, clients should feel that they have a "Disney Specialist" assisting them with their vacation. Having been on countless trips to most Disney destinations, I will be able to guide you, no matter where you'd like to go!


Let me help you plan your 2018 Disney vacation and make your Disney dreams come true!
Email or call me today at (617) 605-0697!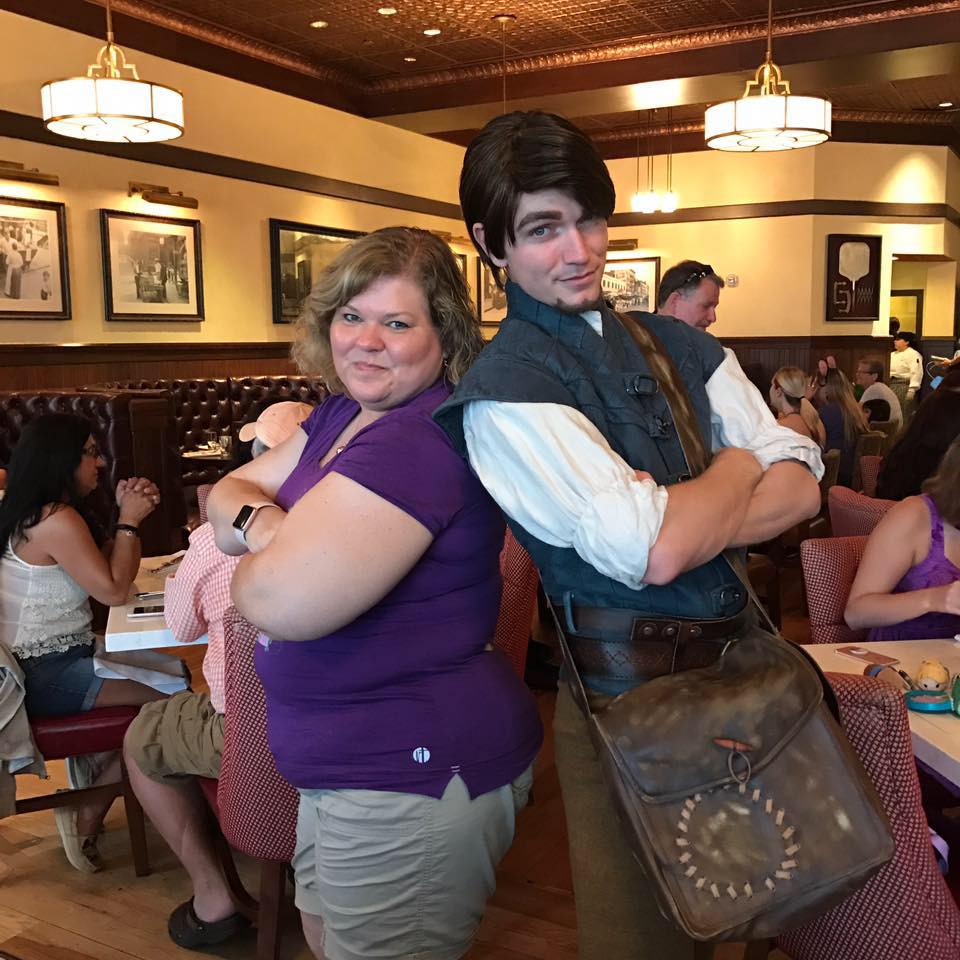 Beth Landry, Disney Planner
HiHo Vacations
(617) 605-0697
Facebook page: www.facebook.com/bethhihovacations
Click here to enter to win a special giveaway from Beth at Hi Ho Vacations! One lucky winner will receive a $25 Disney gift card, which can be used in Disney stores or at any Disney vacation property. Giveaway closes Wednesday May 16, 2018 at 6 PM, and winner will be notified on May 17, 2018.
For two bonus entries:
Submit the entry form
and
Like and comment on our Facebook post
Be sure to opt in to Beth's email list to be notified when holiday packages, special offers and 2019 Disney vacations are available!
NO PURCHASE NECESSARY TO ENTER OR WIN. A PURCHASE OF ANY KIND WILL NOT INCREASE YOUR CHANCES OF WINNING. ODDS OF WINNING WILL DEPEND ON THE TOTAL NUMBER OF ENTRIES RECEIVED. VOID WHERE PROHIBITED BY LAW. DO NOT ENTER THIS SWEEPSTAKES IF YOU ARE NOT EIGHTEEN (18) YEARS OF AGE OR OLDER AS OF May 9, 2018 AND A LEGAL RESIDENT OF AND CURRENTLY RESIDING IN ONE OF THE FIFTY (50) UNITED STATES OR THE DISTRICT OF COLUMBIA. MUST BE A MACARONI KID SUBSCRIBER TO WIN. CLICK HERE FOR COMPLETE RULES.