How bad is my family's reliance on internet devices?  When we went on a trip in the spring, the TSA agent at the airport laughed at the ELEVEN different devices that the five of us put into the security bins -- phones, iPads, iPods, a Chromebook, Kindles, and a laptop. We love our internet but sometimes it's alarming how the hours slip away when the kids are enjoying their devices. I've been pretty relaxed about it this summer and distracting them with camps and outdoor fun. School starts this week though, and it's time to ease them back into a school-year routine with internet time limits. Fortunately, the Circle that I installed on our home network last year makes that easy.
I have three kids, aged 10-14, so their interests are quite different. One is obsessed with YouTube videos, one loves Minecraft and YouTube, and the third is all about multi-player internet games. I tried some other internet monitoring systems but they didn't work out well for us. I had to install software on the PCs, which seemed to affect processing speed. Plus, the other systems only monitored the devices they were installed on, not the other devices my kids used, like Kindles and iPods. I had to use separate parental controls for those, and I was uncomfortable with the mishmash of monitoring that I had to cobble together. I was intrigued by the Circle with Disney device, so I installed one a year ago and have found it to be really effective and just what our family needed.  
The difference with the Circle is that it's part of your home network. The Circle sits "in between" your router and your devices, monitoring all devices that you wish to monitor and ignoring all the rest.  Some of the features that really help my family are:
​Once you set up a child's profile and assign his or her devices to it, the Circle will monitor all usage and stop internet access when your child reaches a specified time limit across all of their devices.  So, two hours is two hours, whether it's all on one device, or 30 minutes on a phone, an hour on an iPad, and 30 minutes on the Xbox.
You can set an internet "Bedtime" for each child, which can be different for weekdays and weekends.
You can set an internet "Offtime" for each child, such as during dinnertime or homework time.  Kids actually like this because they know that any devices that they left on or apps they left open will not be using up their limited internet time.
You can set specific time limits for certain apps (such as YouTube) or types of apps (such as social media).
Content filters are available based on your child's age.
You can connect your Circle app to ChoreMonster or Landra. If your kids complete their chores and mark them online, they will be automatically rewarded with more internet time.  Chores and rewards are up to you.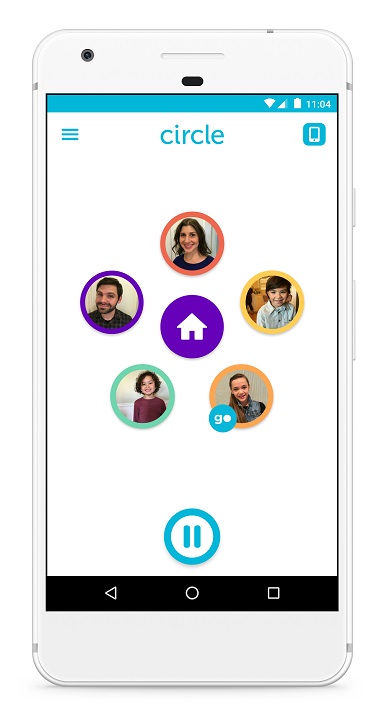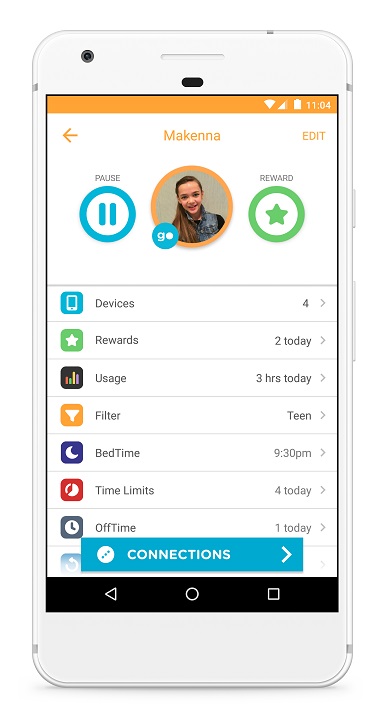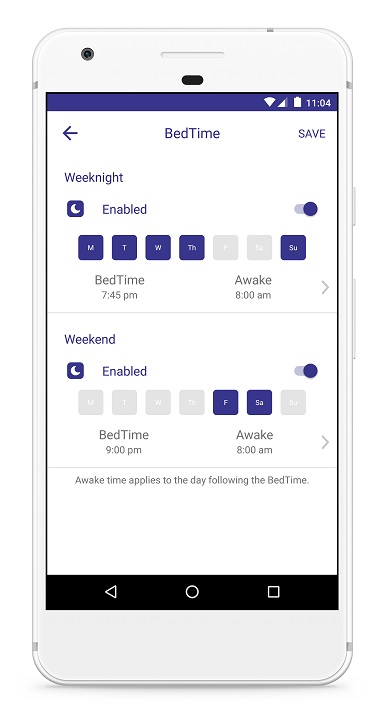 The Circle is easy to set up.  You connect it to your WiFi router and follow the instructions to join it into your home network.  Now you get to the really neat part.  The Circle will detect ALL devices that are accessing your WiFi.  Be prepared for a long list to appear -- every smart TV, PC, laptop, Kindle, iPad, iPod, cell phone (both smartphones and feature phones), printer, Xbox, even the Nest thermostat, Amazon Echo, and anything else that's internet-enabled, will appear.  Some will be immediately obvious, especially if you've named them in the Control Panels or Settings ("Ben's iPhone", "Momlaptop", "Vizio TV") but others may just list a manufacturer and a list of numbers.  Don't worry, you'll figure out the most important devices quickly.  
The next step is to set up a Profile for each child, assign devices to the profile, and set time limits and filters.  The Circle will monitor all devices assigned to a child, and once a limit is reached, ALL of the child's devices can no longer access the internet, unless you decide to extend it with a reward.  With the filters, your child's devices will only be able to access websites that meet certain criteria. Filter options are Toddler, Kid, Teen, Adult and None.  You can pause all internet to all kids or a certain child at any time -- say, for a time-out -- or set an Offtime when internet is not available (for instance, if homework is scheduled for 3-4 PM every day).
What about devices that all the kids use, like a TV?  Our TV is assigned to a "House" profile, and internet access shuts off at 8:30 PM on weekdays during the school year.  After the kids are in bed, we can adjust internet access via the Circle app if we want to use the TV.
This super-cute video shows some parents' experiences with Circle: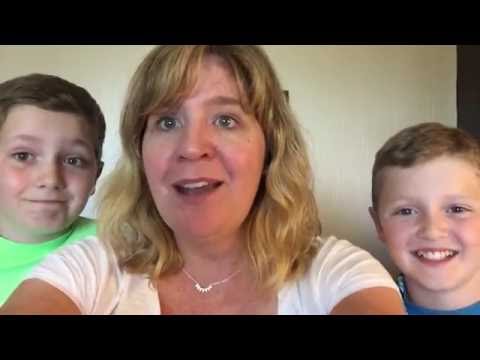 ​
Circle is available at Target, Walmart, the Disney Store, Best Buy and Bed, Bath & Beyond.  You can also order it online direct from Circle for $99 with free shipping and a 30-day satisfaction guarantee. 


I was compensated for this review, and all opinions are my own.  I was also provided with a free Circle, which I am passing along to readers via a giveaway.
Enter to win a brand new Circle with Disney device by Friday, September 8, 2017.  A winner will be chosen randomly and notified Saturday, September 9, 2017 by email.
For two bonus entries:
Submit the entry form AND
Like and comment on our Facebook giveaway post
NO PURCHASE NECESSARY TO ENTER OR WIN. A PURCHASE OF ANY KIND WILL NOT INCREASE YOUR CHANCES OF WINNING. ODDS OF WINNING WILL DEPEND ON THE TOTAL NUMBER OF ENTRIES RECEIVED. VOID WHERE PROHIBITED BY LAW. DO NOT ENTER THIS SWEEPSTAKES IF YOU ARE NOT EIGHTEEN (18) YEARS OF AGE OR OLDER AS OF August 9, 2017 AND A LEGAL RESIDENT OF AND CURRENTLY RESIDING IN ONE OF THE FIFTY (50) UNITED STATES OR THE DISTRICT OF COLUMBIA. MUST BE A MACARONI KID SUBSCRIBER TO WIN. CLICK HERE FOR COMPLETE RULES.

Lowell Macaroni Kid is a free weekly newsletter and website focused on fun family events and information in the greater Lowell area. 
We gather together all kinds of local family events and activities each week, and add useful information about classes, family-focused businesses, book and product reviews, recipes, crafts, school and camp guides and more. We proudly serve 8,000+ families in Lowell, Dracut, Chelmsford, Westford, Tyngsboro, Dunstable, Littleton, Groton, Billerica, Tewksbury, and other surrounding communities. 
Subscribe today to receive our email newsletter every Wednesday!