Berries are sweet and plentiful at this time of year and are a great addition to these light and perfectly moist muffins made with Hood Sour Cream. These Summer Berry Cream Muffins are perfect for breakfast, snack or a not-so-sweet dessert.

Hood Sour Cream can help you turn all of your baked goods into something special like these delicious muffins - it is a "secret ingredient" most would not expect! Hood Sour Cream has been trusted for generations, so you can feel confident serving it to family and friends and you know exactly what to expect time and time again - nothing but high quality, creamy goodness that complements your favorite dishes.

This recipe is simple to follow and makes 24-30 muffins.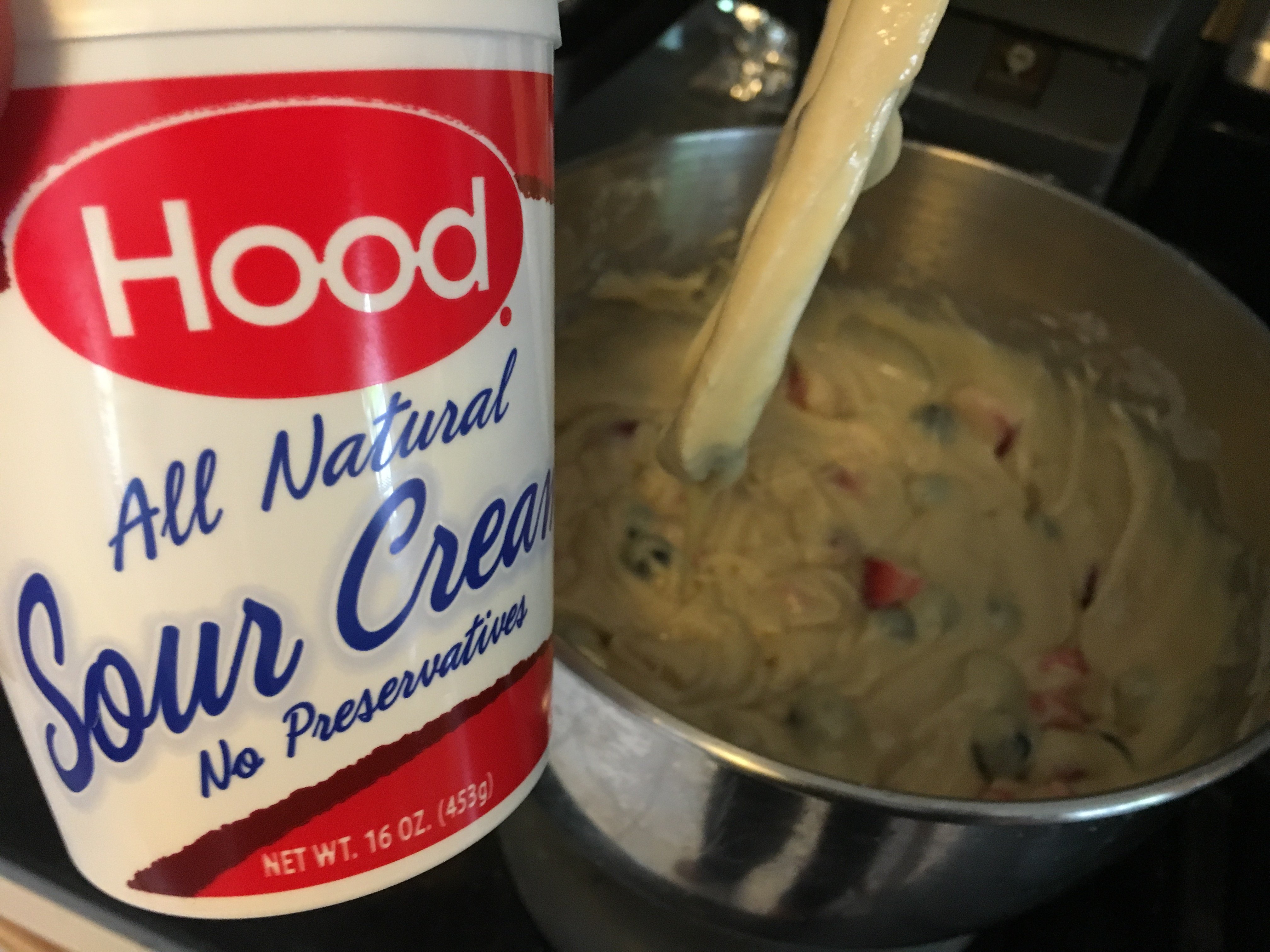 ​
Ingredients:

Crumb topping:
1/2 cup brown sugar
1/4 cup all-purpose flour
3 tbsp butter, softened

Batter:
4 eggs
1 1/2 cups sugar
1/2 cup brown sugar
1 cup vegetable oil
2 tsp vanilla extract
4 cups all-purpose flour
1 teaspoon salt
1 teaspoon baking soda
2 teaspoons baking powder
2 cups/16 oz Hood Sour Cream
1 cup fresh blueberries
1 cup fresh strawberries, diced

Directions:
1. In a small bowl, combine the crumb topping - brown sugar, flour and butter. Mix well with a fork or break apart with your fingers to create "crumbs". Set aside.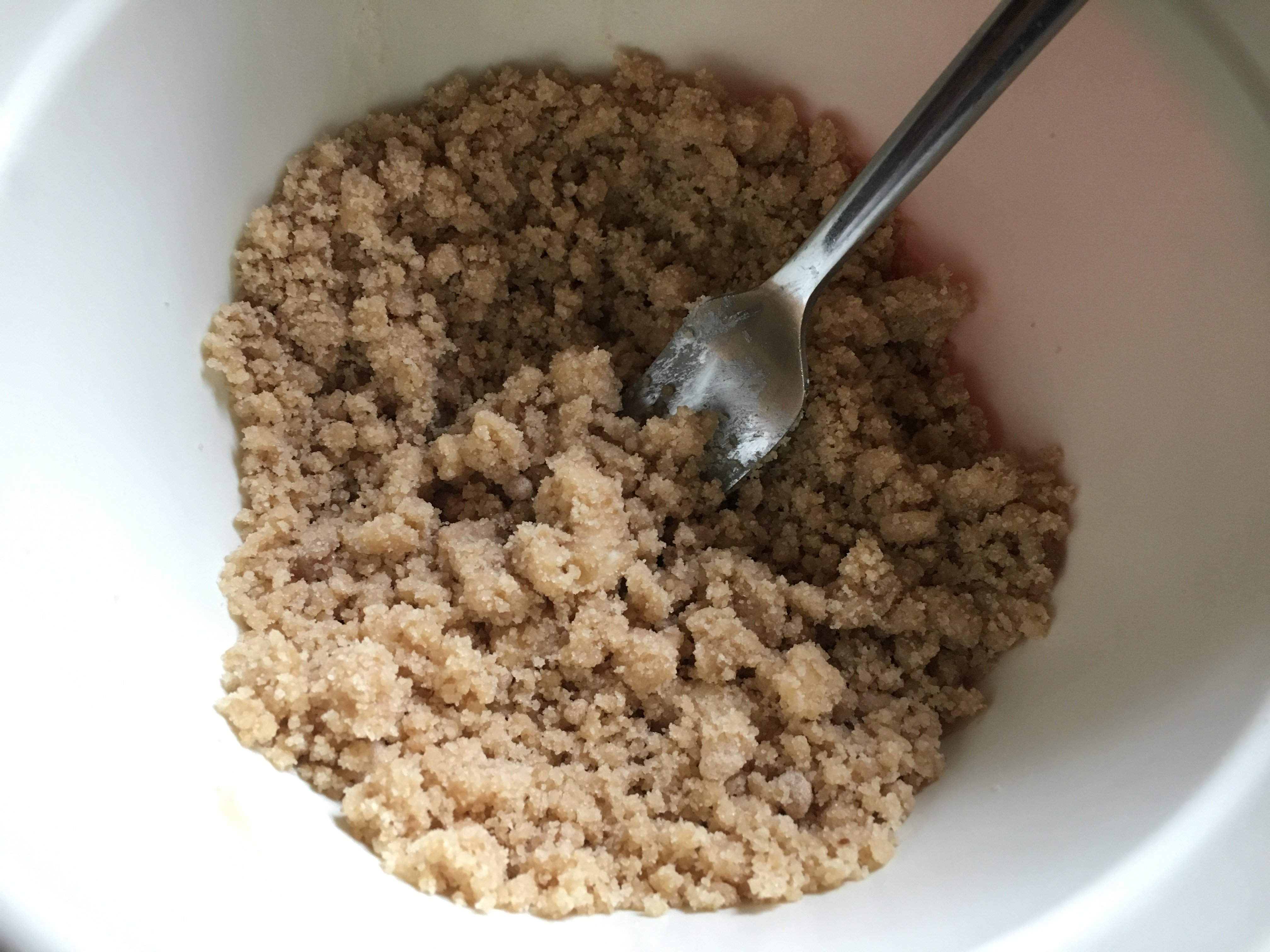 ​
2. Spray two 12-cup muffin pans with cooking oil or place liners inside pans and set aside.
3. Preheat oven to 375.
4. In a mixing bowl, beat eggs and then slowly add white and brown sugars until combined.
5. While mixing, pour in oil and vanilla - mix well.
6. Combine dry ingredients - flour, salt, baking soda, and baking powder.
7. Add half of the dry ingredients to the egg mixture, mix, and then add half the sour cream. Repeat this by adding the remaining dry ingredients and sour cream. Mix until everything is combined.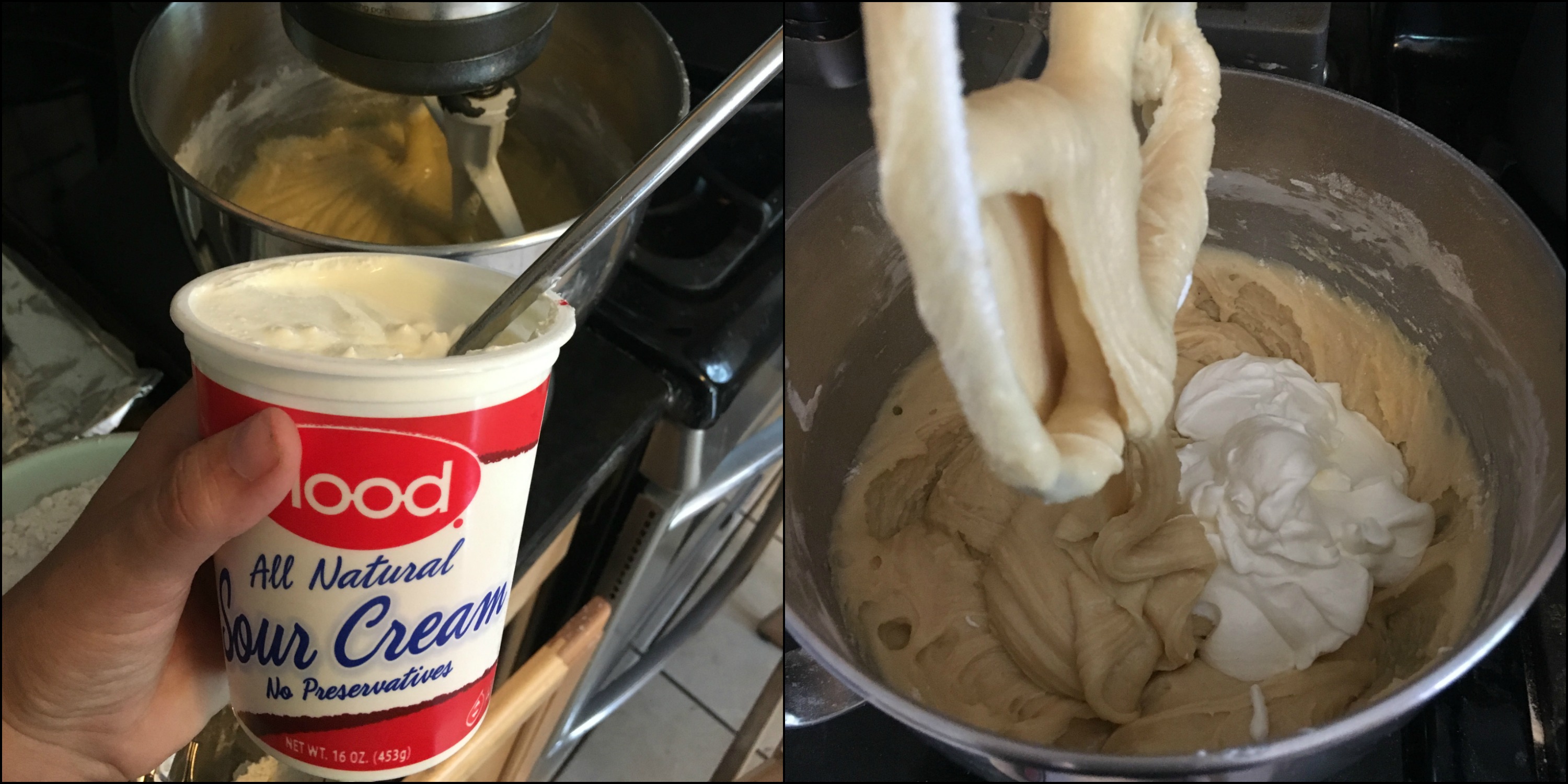 ​
8. Gently fold in blueberries and strawberries.

​
9. Scoop a little less than 1/4 cup of batter into each muffin tin.
10. Sprinkle crumb topping on each muffin.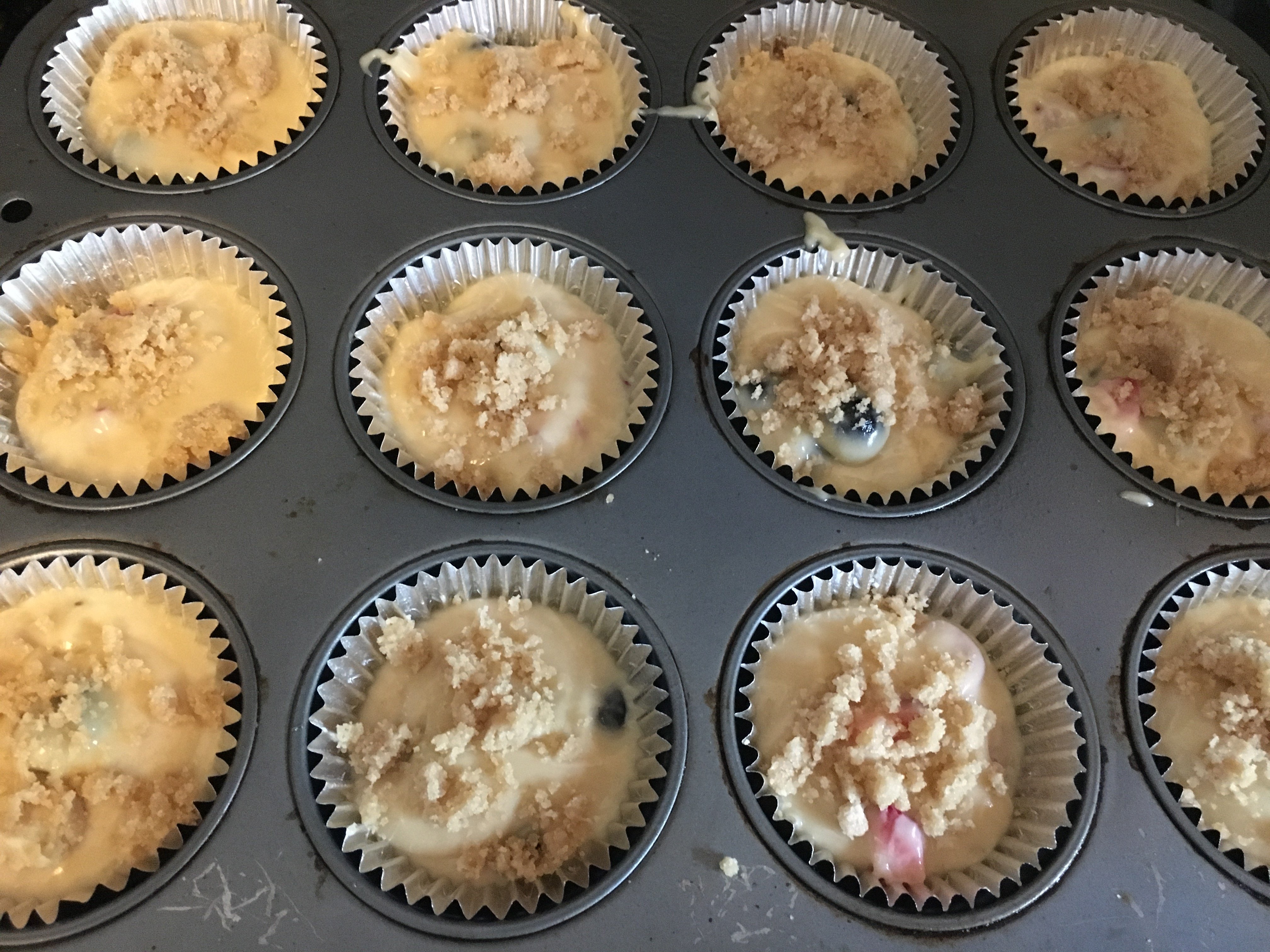 ​
11. Bake for 20-22 minutes or until a toothpick comes out clean.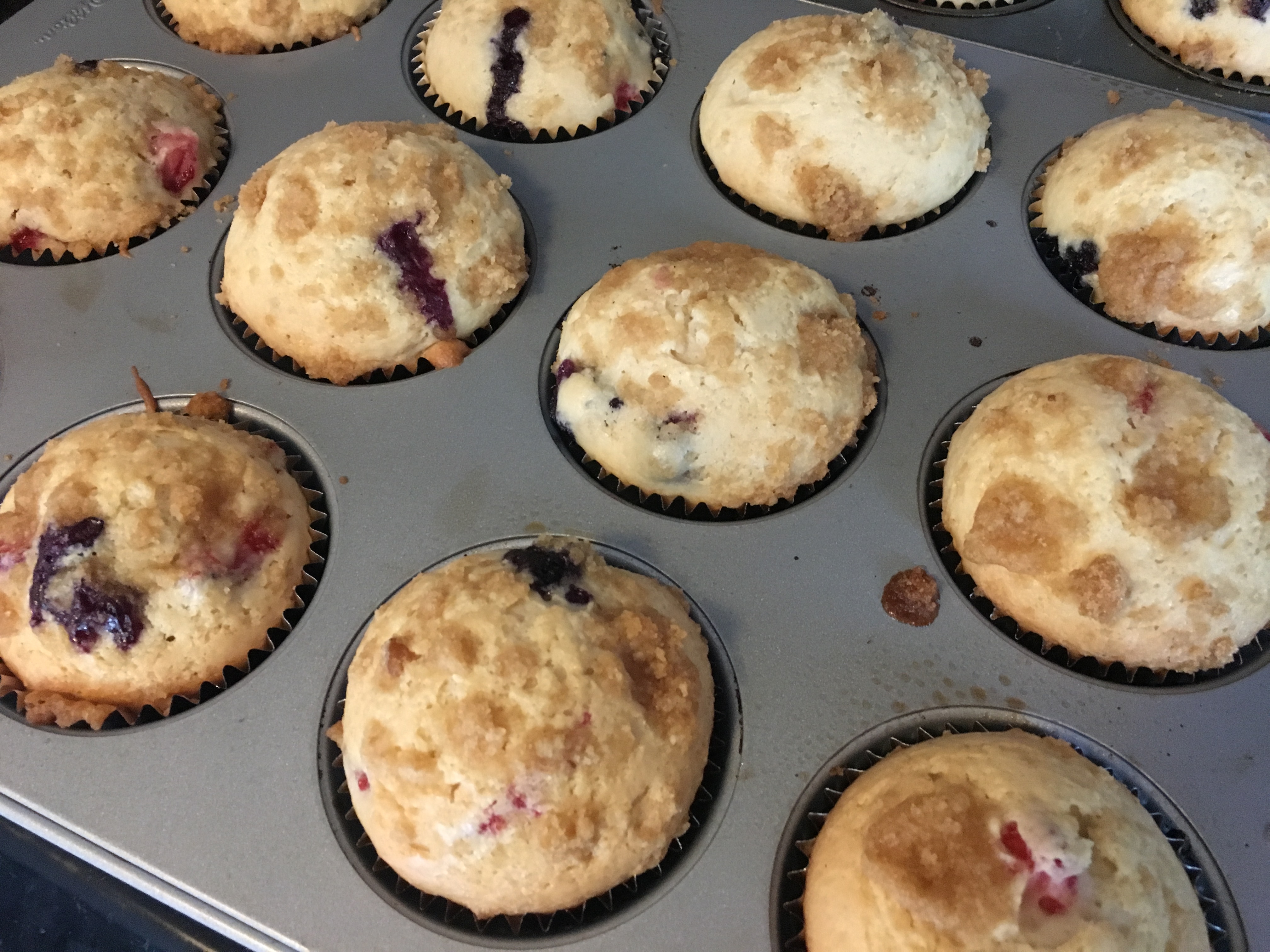 ​
12. Carefully remove from muffin tins and enjoy warm or at room temperature!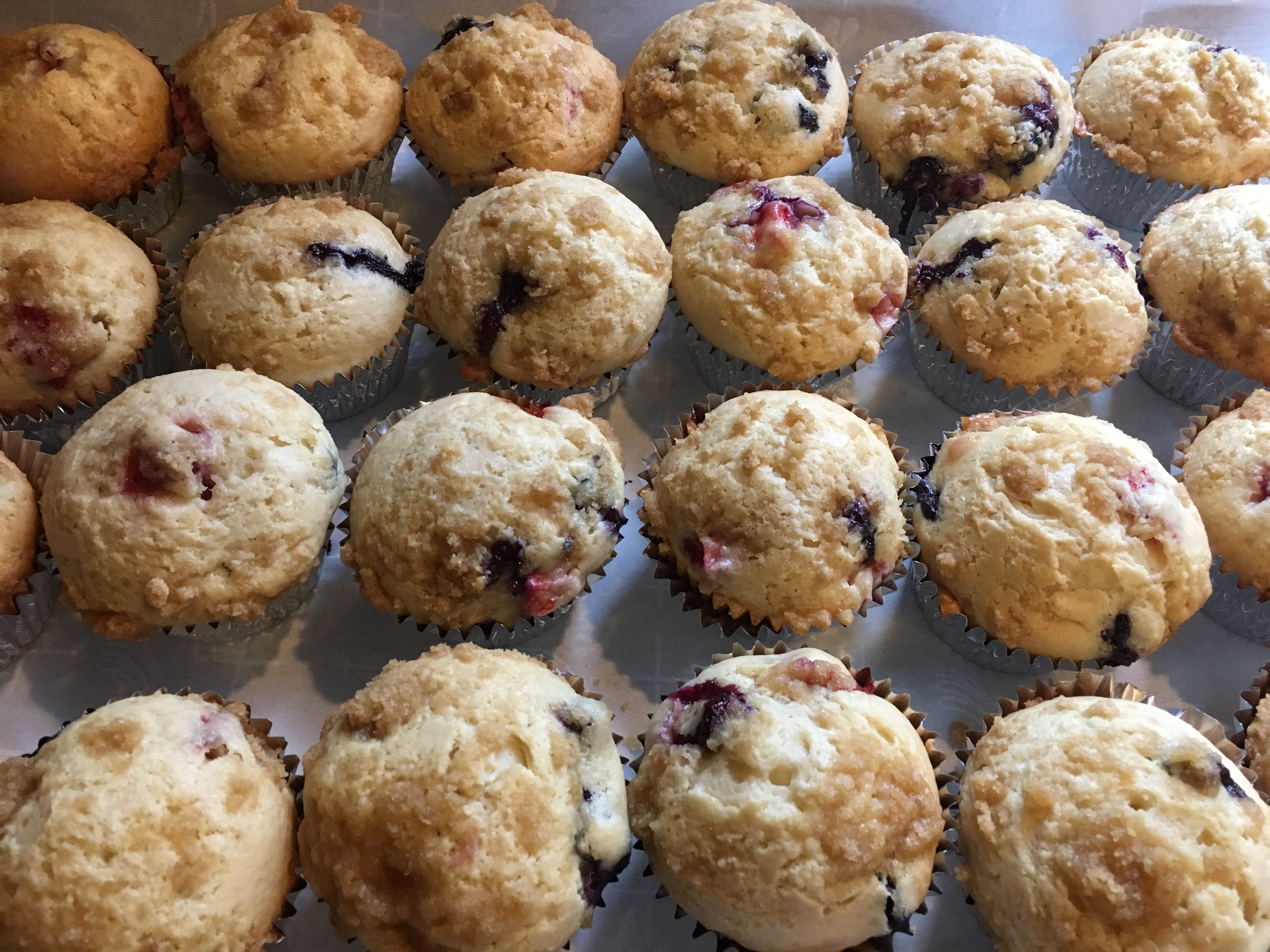 ​
The author received product and compensation to develop this muffin recipe with Hood Sour Cream.