My mom knows my toughest times as a mom myself. She can tell when I'm having a hard day; when I don't think I can make it until the kids' bedtime. She watches me lose my patience. She sees me count to three; threaten time out and tell my kids that life isn't fair.
My mom knows my best of times. She sees me work hard for my family and do things just to make my kids happy. She watches as I kiss skinned knees and patch broken hearts with hugs. She notices when I nurture and protect my kids to no end.
She tells me I am amazing but she is the amazing one. I learned how to be a mom from watching her. I am "Just Like Her" and I am thankful.
This Mother's Day, I plan to show her just how thankful I am by sending her one of five new floral bouquets from the 2017 Mother's Day Collection at Teleflora.
To say they are perfectly unique, just like her, is an understatement. Each hand-crafted floral arrangement arrives in a keepsake container with the most beautiful blooms and is all professionally-arranged and hand-delivered to your doorstep in true Teleflora style.
Is your mom chic and modern? Bold and beautiful? Sweet and lovely? Does she love the garden? Love to dance? Maybe she just loves to be spoiled; because what mom doesn't? 
For my own mom, I am having a tough time deciding between the Dancing Violets Bouquet and the Sparkle and Shine Bouquet. The Dancing Violets features a pretty pressed violet glass cube vase with a variety of purple and white flowers which I know would make my mom's heart sing. 
​
But the Sparkle and Shine has a show-stopping arrangement of roses, lilies and lavender with a purple metallic glazed vase adorned with sparkling rhinestones. So many beautiful options. I can't go wrong with my decision.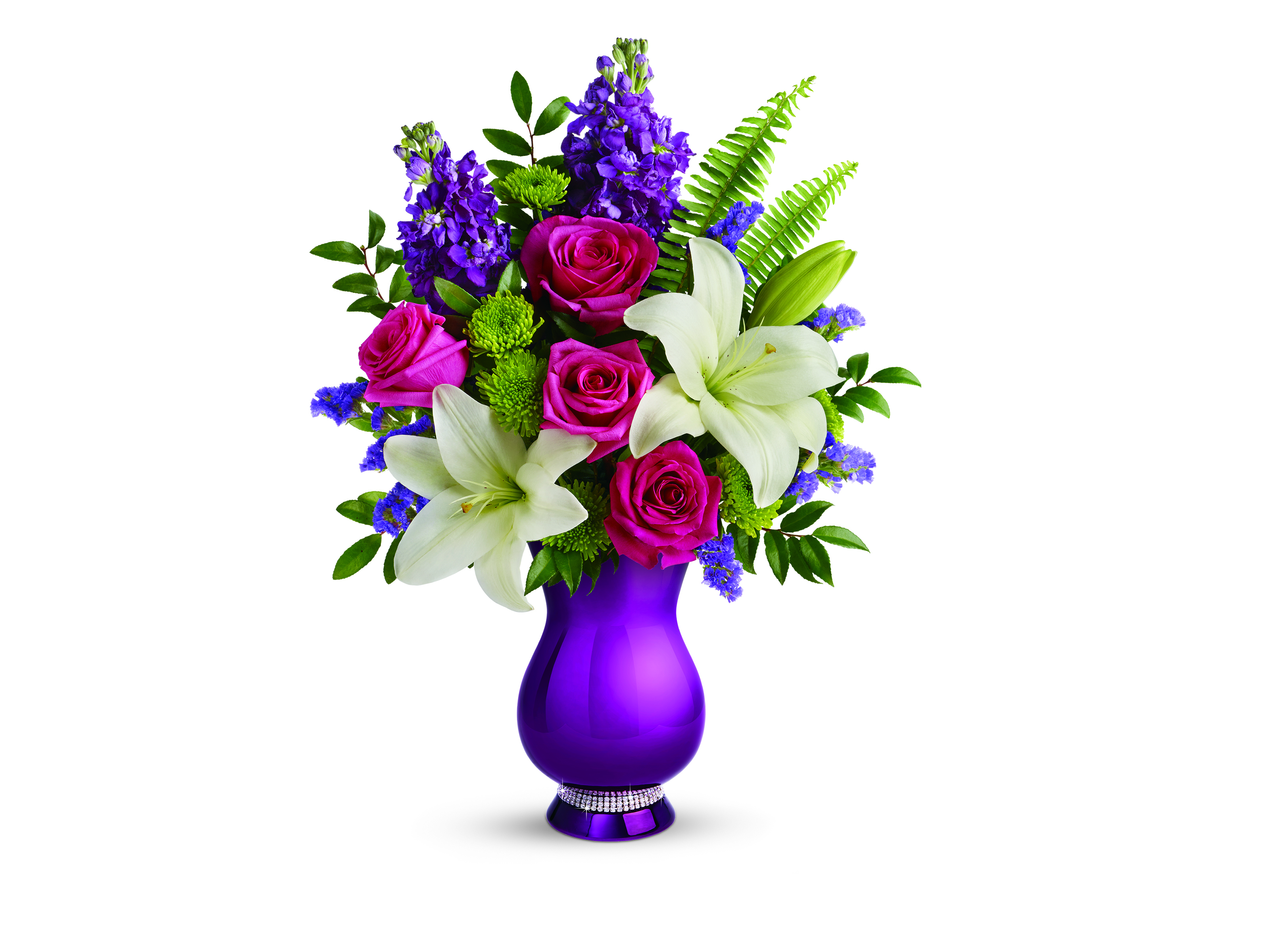 ​

No matter what your mom's style, Teleflora has you covered.
As a special tribute to moms everywhere this Mother's Day, check out Teleflora's new "Just Like Her" video ad that gives us a moment to thank mom for her strength, determination, courage, perseverance, and infinite love that inspires us every day through life's best and most challenging moments. Throughout the days leading up to Mother's Day (May 14, 2017), moms, sons and daughters everywhere are encouraged to share their personal reflections about their mom at #ImJustLikeHer.