This cool, refreshing "cake" does double-duty for the summer holidays of Memorial Day and July 4th.
You'll Need:
10 sheets graham crackers
3 tablespoons sugar
4 teaspoons butter, melted
Light whipped topping, room temperature (for easy spreading)
Raspberries OR Strawberries, sliced
Blueberries
How To:
Preheat oven to 325 degrees.
Place graham crackers and sugar in food processor and blend until crumbled. Drizzle in melted butter and continue to blend until butter has been evenly distributed throughout mixture.
Press graham cracker mixture firmly into the bottom of a 9x13 cake pan. Bake for 10 minutes. Cool completely.
Spread pan with 1/2-inch layer of whipped topping until crust is completely covered. Cool in refrigerator for 20 minutes.
Make a "flag" with blueberries for stars and strawberry slices for stripes. Chill until ready to serve!
My toddlers and I love making this cake! Adding the fruit to decorate the flag is always their favorite part!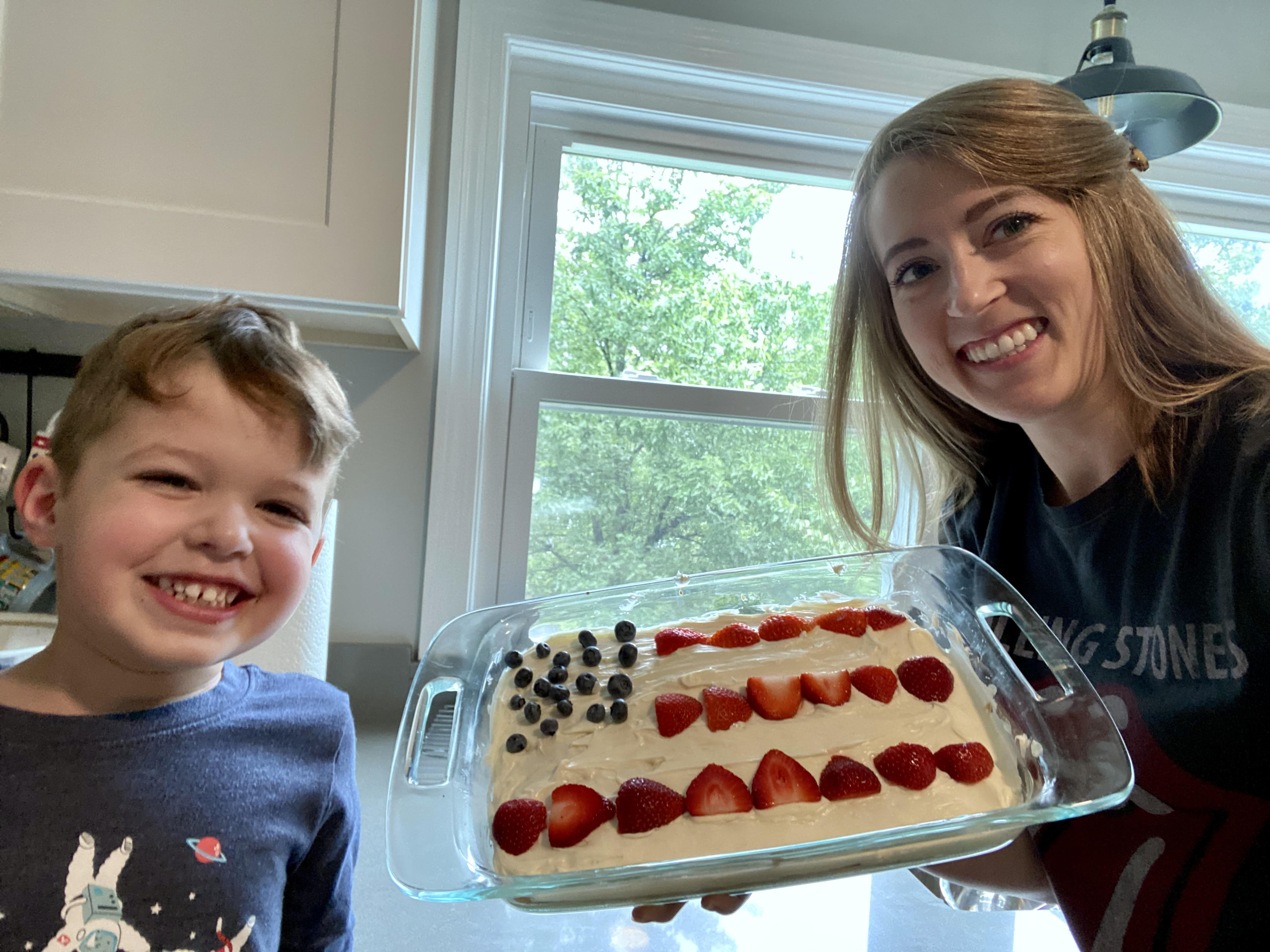 Lowell Macaroni Kid is a free weekly newsletter and website focused on fun family events and information in the greater Lowell area.
We gather together all kinds of local family events and activities each week, and add useful information about classes, family-focused businesses, book and product reviews, recipes, crafts, school and camp guides and more. We proudly serve 10,000+ families in Lowell, Dracut, Chelmsford, Westford, Tyngsboro, Dunstable, Littleton, Groton, Billerica, Tewksbury, and other surrounding communities.
Subscribe today to receive our email newsletter every Wednesday!
Follow us on Facebook, Instagram or Twitter.
Advertise with us to connect with thousands of local families!