Thank you to reader Shari Bartholomew for submitting this review of Roby Park in Nashua! If you would like to submit a review of a local playground, please email barbarae@macaronikid.com. All reviews are welcome!
Roby Park
Spit Brook Rd
Nashua, NH 03062
http://www.nh.com/listing/nashua-roby-park/

Date/Time Visited: Monday, July 6, 2015 at 11:15 am
Bathrooms: 2 port-a-potties just outside the playground
Parking: Some (a small distance from the playground)
Shade: No
Benches/Tables: Yes (2 covered tables)
Additional Features: Softball field, paved area for riding bikes
Roby Park is one of our good friends' favorite playgrounds, so we decided to visit it with them recently. Its small size and fenced-in play area make it an ideal spot for a parent trying to keep up with two little ones who want to run in different directions. By far, the best feature of the whole playground is the slide made out of rollers (the "bumpy slide" as our friends call it).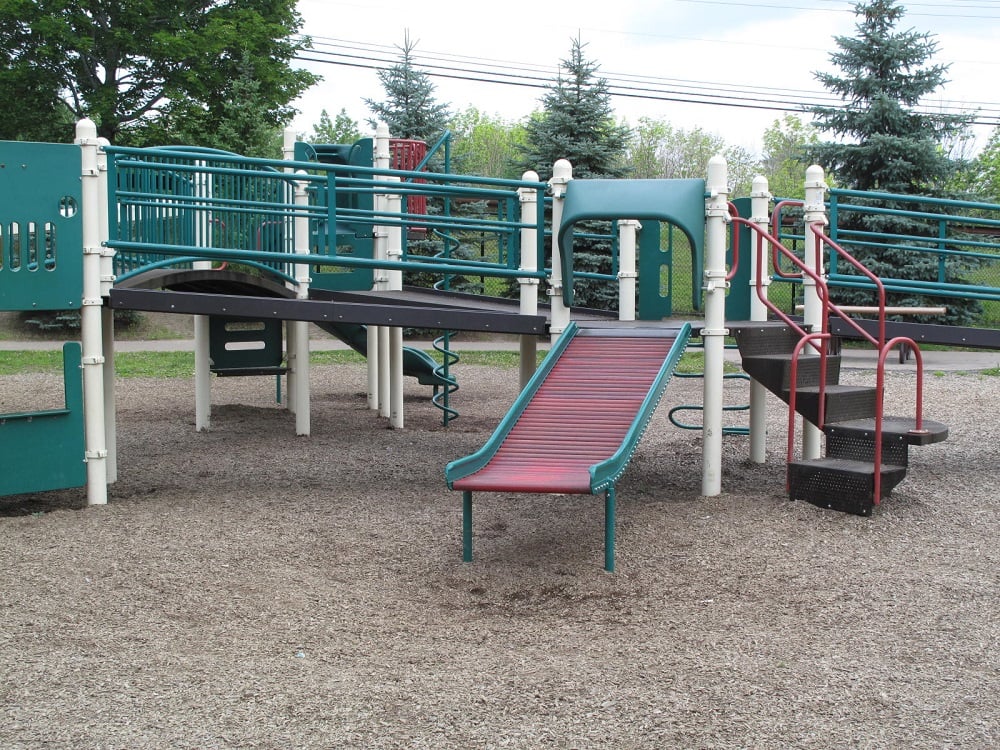 The day we were there was very hot and sunny, and this playground does not offer much in the way of shade. There are two covered picnic tables, and my friend and I spent a good deal of our visit sitting there while our kids played. I also noted that the 2 smaller slides and 2 baby swings (in direct sunlight) were pretty hot that day. While we were there, the sky became very overcast and it actually helped a lot in terms of the heat.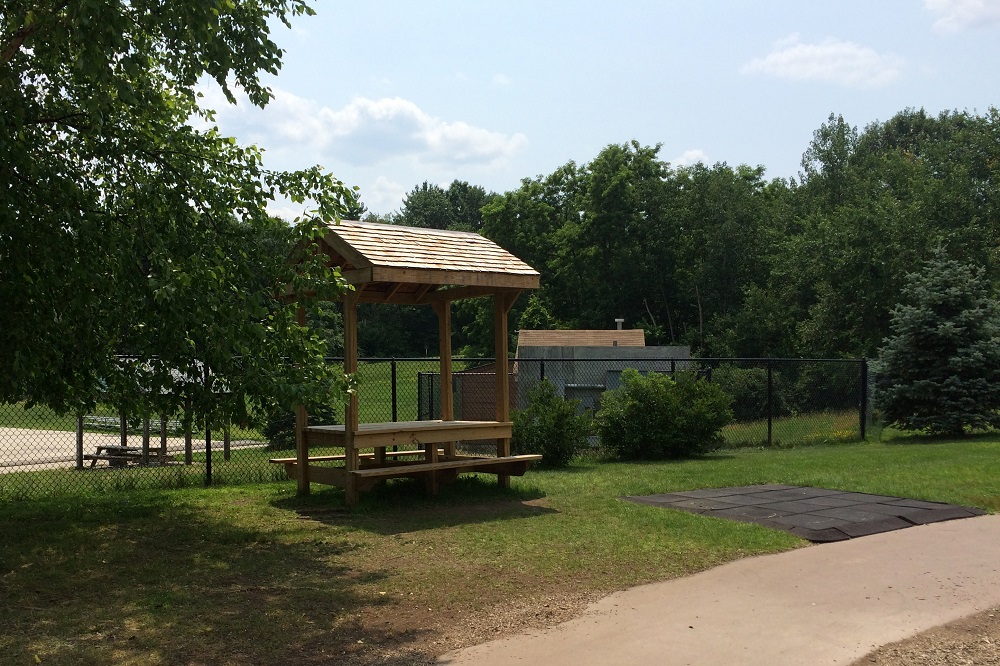 In addition to the slides and baby swings, there are also 2 big slides, 2 big-kid swings and 2 handicapped swings. The playground is made of two structures – one smaller one for younger children and a larger one for big kids. My kids loved running up and down the ramps on the larger structure.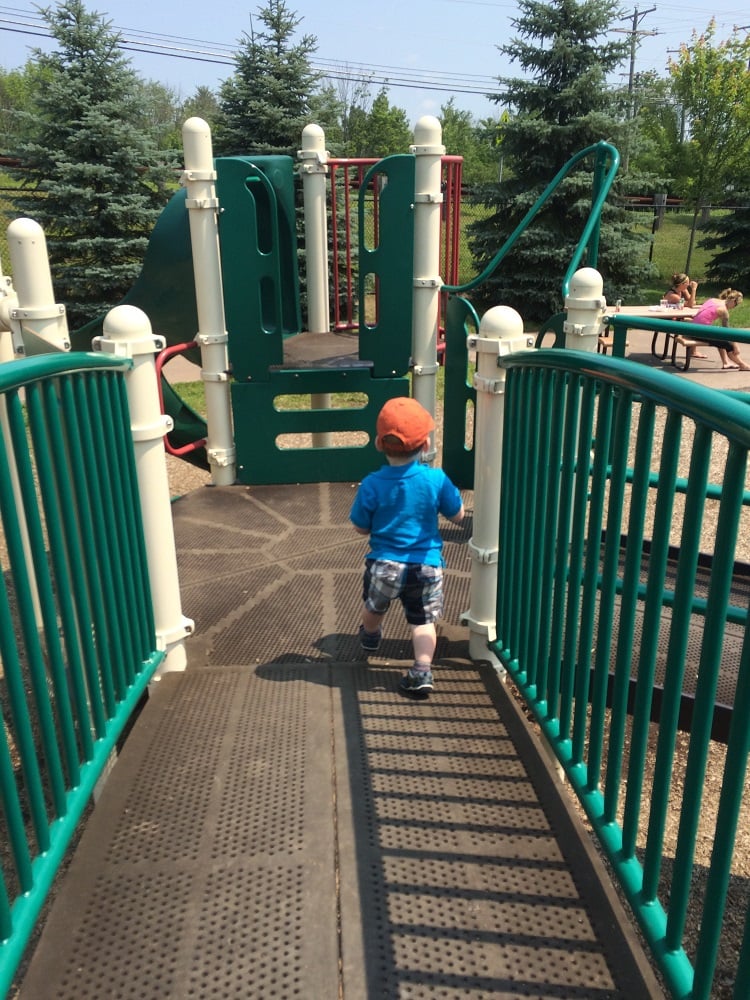 You know I love extra details on playgrounds, and Roby Park has some unique and educational displays – a sign showing where the playground is in relation to the rest of the state, New England, the Western Hemisphere, and even the solar system, and a sign showing the Braille alphabet.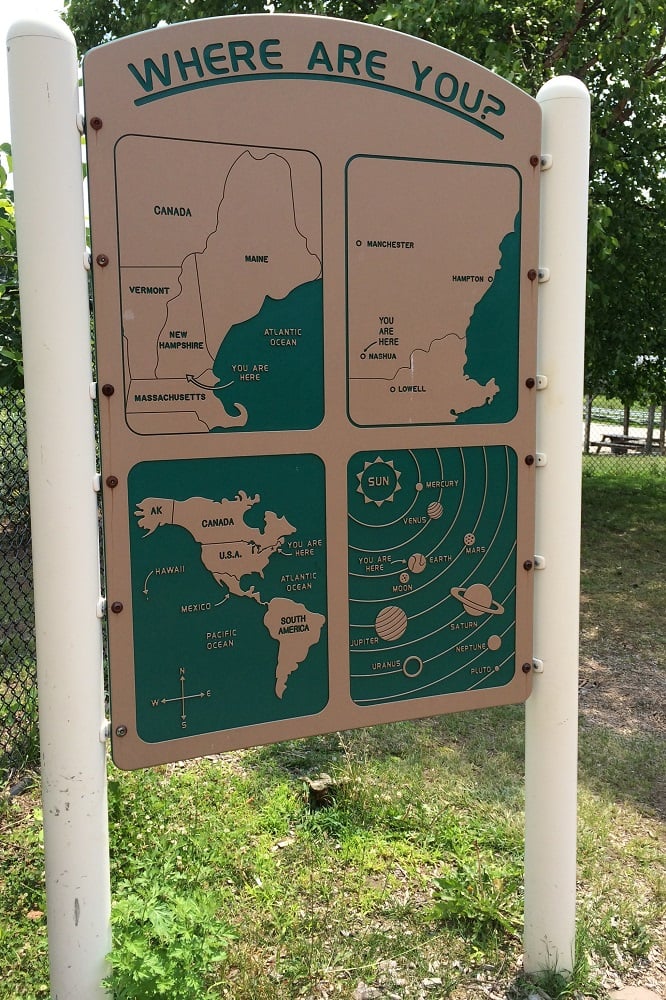 The slide on the small play structure has a fairly big drop from it to the ground, and my 21-month-old was surprised (and upset) by it. My friend also told me that large puddles pool up under the slides at this playground after rainstorms because of the divots in the ground there.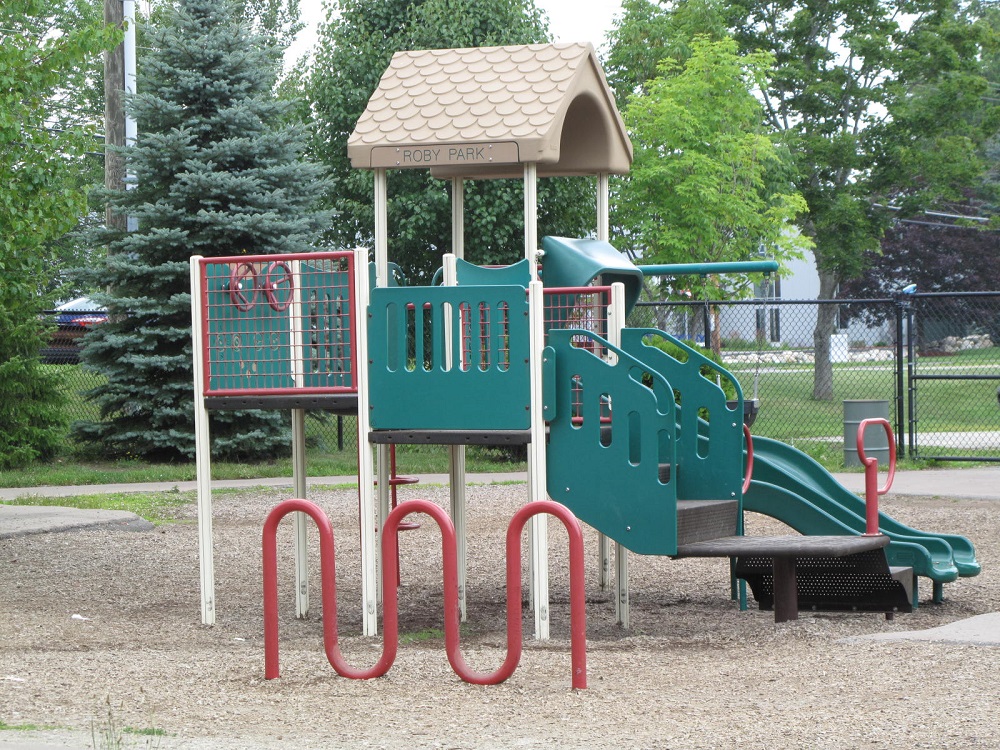 The surface of the play areas is bark mulch and there are paved areas surrounding the playground, which are apparently great for drawing on with sidewalk chalk. During our visit, there were some big kids riding scooters and bickering around the paths. I'm not sure if that's a regular occurrence. When they left, my daughter and her friend had fun skipping and jumping around on the pavement and made up a cute game that went along with it.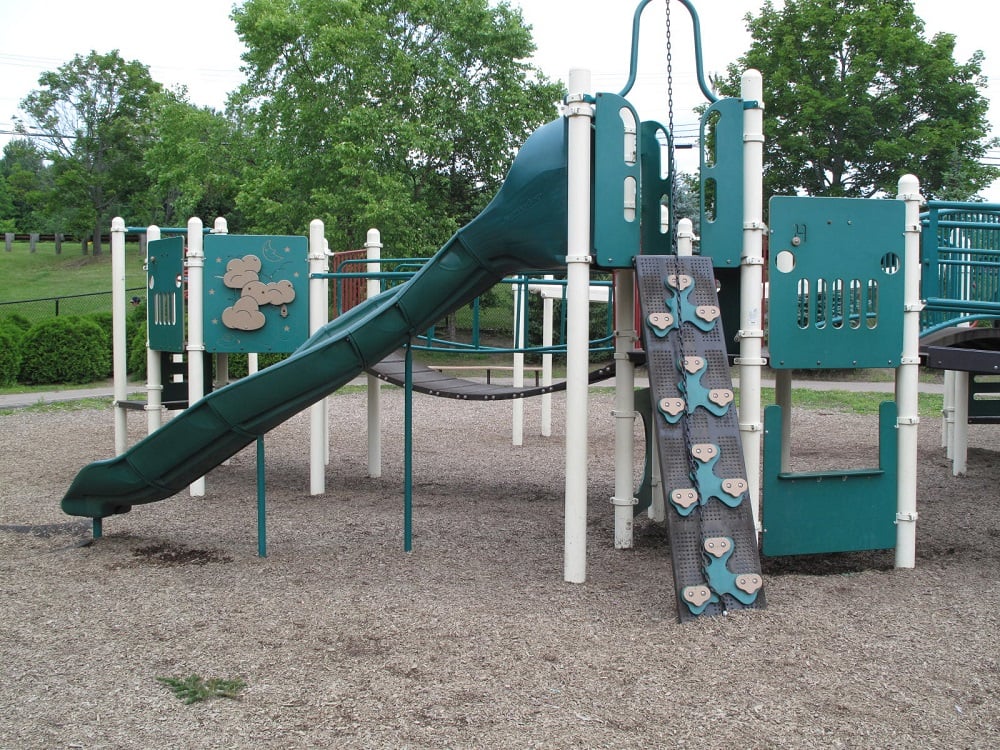 Everyone cleared out for lunch around 12:30 pm, at which point our kids were basically the only ones on the playground. They didn't seem to mind! This playground has pretty good sight lines though, so I wasn't concerned at all about their safety while we were there anyway.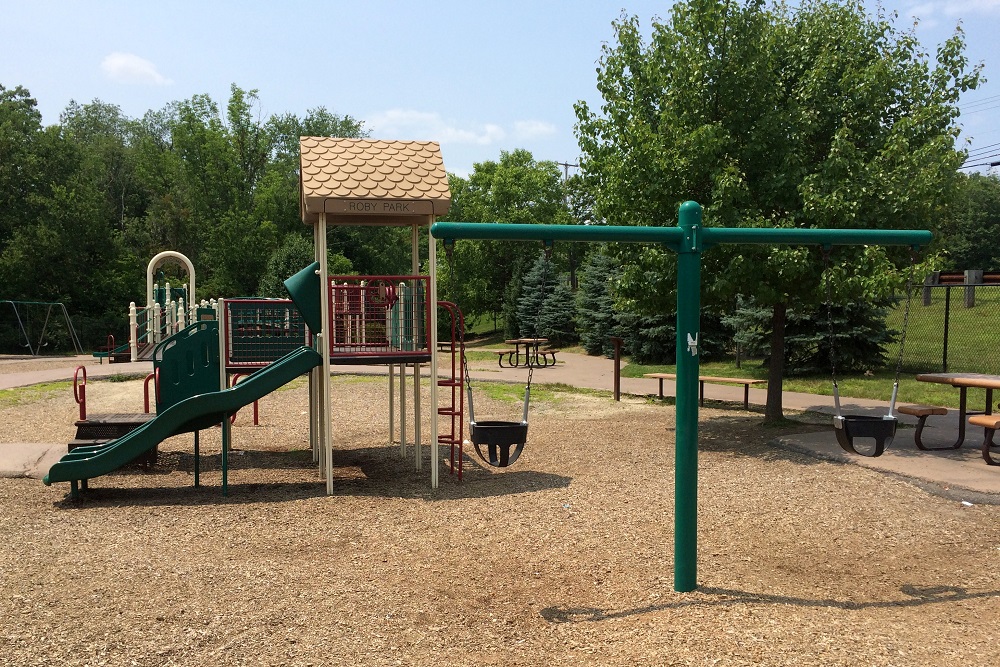 One more piece of advice - I have heard that it can be difficult to park at the playground if there is an event at the church across the street. You may want to check ahead of time.
Lowell Macaroni Kid is a free weekly newsletter and website focused on fun family events and information in the greater Lowell area.
We gather together all kinds of local family events and activities each week, and add useful information about classes, family-focused businesses, book and product reviews, recipes, crafts, school and camp guides and more. We proudly serve 9,500+ families in Lowell, Dracut, Chelmsford, Westford, Tyngsboro, Dunstable, Littleton, Groton, Billerica, Tewksbury, and other surrounding communities.
Subscribe today to receive our email newsletter every Wednesday!